0 to 6288 Feet
2018-06-03 16:26:16.000 – Griffin Mooers, Summit Intern
Good afternoon! My name is Griffin Mooers and I'm starting my internship atop the summit of Mt. Washington this week. I'm originally from Greenland, NH and I just graduated with a degree in Atmospheric Sciences last week. I'm thrilled to be up on the mountain. Growing up in New Hampshire, and being a huge weather nerd, the home of the World's Worst Weather has always fascinated me. I've been on the mountain twice before briefly. Once many years ago when I hiked up to the summit, and again several years back when I participated in one of the Observatories Winter Overnight Edu-trips. This was a really wonderful experience that I would recommend to anybody who is interested in Mount Washington and wants to experience what life is like on the summit and learn a little more about the work of the observers up here. Ever since that trip, I've wanted to come back and be an intern on the summit.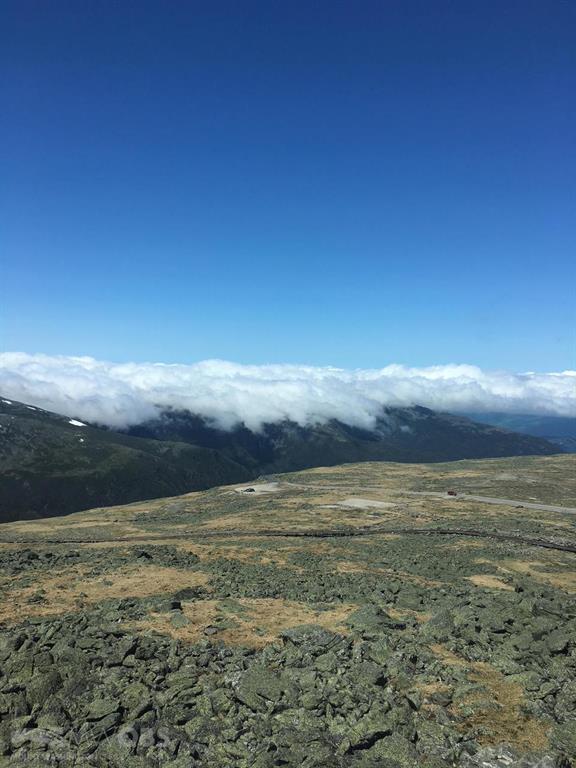 Up among the clouds
When I first got up to the summit just a few days ago, it was in the clouds. I couldn't see anything out of the windows, and rain was falling much of the time. My Dad would have called the weather "pea soup". However, yesterday, the mountain emerged out of the clouds and I got my first glimpse of the gorgeous views of the other White Mountains and the Mount Washington Valley Area. Surprisingly, the winds haven't been super strong in my short time here. As long as you're bundled up for the chilly air, it's comfortable to go out and wander the summit.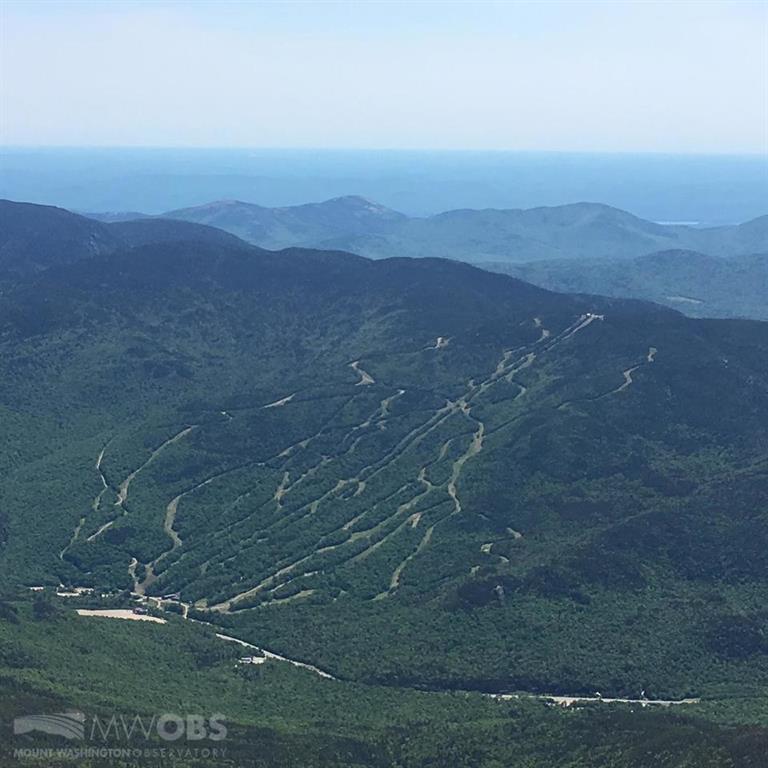 View of Wildcat Mountain (my favorite NH ski mountain) from the summit
It's been a really great couple of days. The staff and volunteers have been incredibly friendly and welcoming. I've really enjoyed seeing their passion for Mount Washington and the critical work they do. I'm also ecstatic for the chance of snow late tonight and tomorrow. I've never got to experience any sort of winter precipitation in June before, so this will be a first for me! Going forward, I'm looking forward to getting additional forecasting experience, completing a research project with my fellow intern, Sarah, and getting to explore the summit!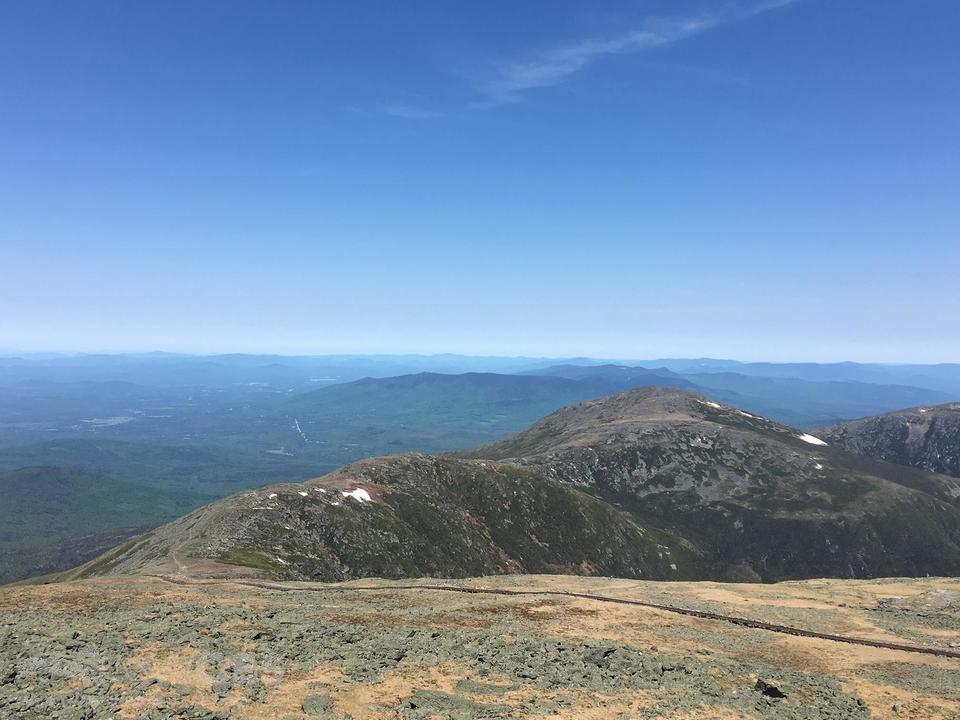 Some of the last higher summits snow before it melts
Griffin Mooers, Summit Intern
Ellen Estabrook
Adjusting to Life on the Summit By Charlie Peachey Working on the summit of Mount Washington is not your average job. There aren't too many other places where the employees work and live together for
Ellen Estabrook
A Surprise Aurora By Francis Tarasiewicz After 17 months of working at New England's highest peak, it finally happened. On the night of November 12th, 2023, I was lucky enough to view the famous and
Ellen Estabrook
A Glimpse at METAR Reports By Alexis George, Weather Observer & Meteorologist METAR observations are submitted every hour of every day at Mount Washington Observatory. METAR is a format for reporting weather information that gets