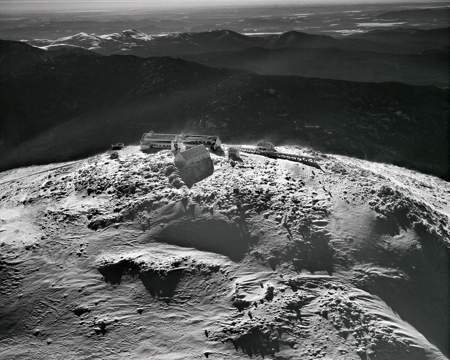 We really appreciate all who are excited about our work and want to support what we do. The only official online places to purchase Mount Washington Observatory merchandise are at our online stores.
Featured Impact Story
In-School Visits Inspire Future Weather Scientists By MWOBS Staff 2023 has been a pivotal year for educational programs at the Mount Washington Observatory (MWOBS). "This year, we've seen explosive growth both in the interest in our programming, and also in the programs we've developed here," Brian Fitzgerald, Director of Education, explains. These programs have included spring field trips, summer camp programs, after-school, virtual learning, and in-school programs featuring backpack and weather instrument giveaways. The excitement generated by the in-school visits and giveaways was of particular note to Jackie Bellefontaine, who headed the program this season. "With a mission
Visit Mount Washington And Our Summit Partners
Recent Blog Posts From Mount Washington Observatory
Partner With Us
As a private, nonprofit institution, partnerships with universities, educational institutions, nonprofits, and corporations help to drive our mission. We proudly align with respected organizations to achieve shared goals in education, research, marketing, diversity, and workforce training and business development.