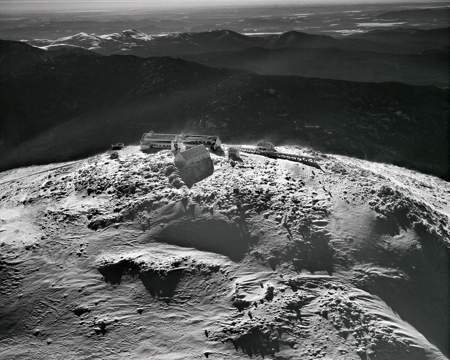 We really appreciate all who are excited about our work and want to support what we do. The only official online places to purchase Mount Washington Observatory merchandise are at our online stores.
Featured Impact Story
A Classroom on the Tallest Peak of New England By Brian Fitzgerald Eighth grade students from Whitefield, NH visit the summit of Mount Washington in late May. Beginning this spring, Mount Washington Observatory (MWOBS) staff have been rolling out an expanded suite of school-based programs throughout the region, thanks in part to a bequest from the Sheldon Family Estate. The gift allows the Observatory to develop and assess K-12 educational programs based on needs and interests expressed by teachers, administrators, students, and families. During conversations with these groups, the need for experiential, hands-on learning was a common refrain.
Visit Mount Washington And Our Summit Partners
Recent Blog Posts From Mount Washington Observatory
Partner With Us
As a private, nonprofit institution, partnerships with universities, educational institutions, nonprofits, and corporations help to drive our mission. We proudly align with respected organizations to achieve shared goals in education, research, marketing, diversity, and workforce training and business development.