Mount Washington Observatory Summit Overnights
The Ultimate Mount Washington Adventure
Overnight EduTrips allow you to fully experience the summit of Mount Washington by spending a night in our weather station at 6,288 feet above sea level. You'll get to enjoy a full day of sightseeing and alpine adventure, then join our staff scientists for a hearty dinner in the comfort of our heated weather station.
The educational value of your visit will be enhanced by your choice of exciting, alpine-related subjects, like geology, landscape photography, mountaineering, and more. You'll receive expert, one-on-one instruction with the mountain as your classroom.
You might even get the opportunity to witness sunset and sunrise over New England—a breathtaking experience known only to the most intrepid mountaineers.
If you're looking for the ultimate alpine adventure, this is the trip for you.
What's Included
Round-trip transportation to and from the base in our deluxe snowcat
A dedicated Observatory trip leader
An expert instructor specializing in the field of your trip's educational topic
Beverages and snacks upon arrival, lunch and dinner on the first day of your trip, and a hearty breakfast and lunch the next day
Overnight lodging in our bunk rooms
An exclusive tour of our weather station
The opportunity to experience Mount Washington's famous winter extremes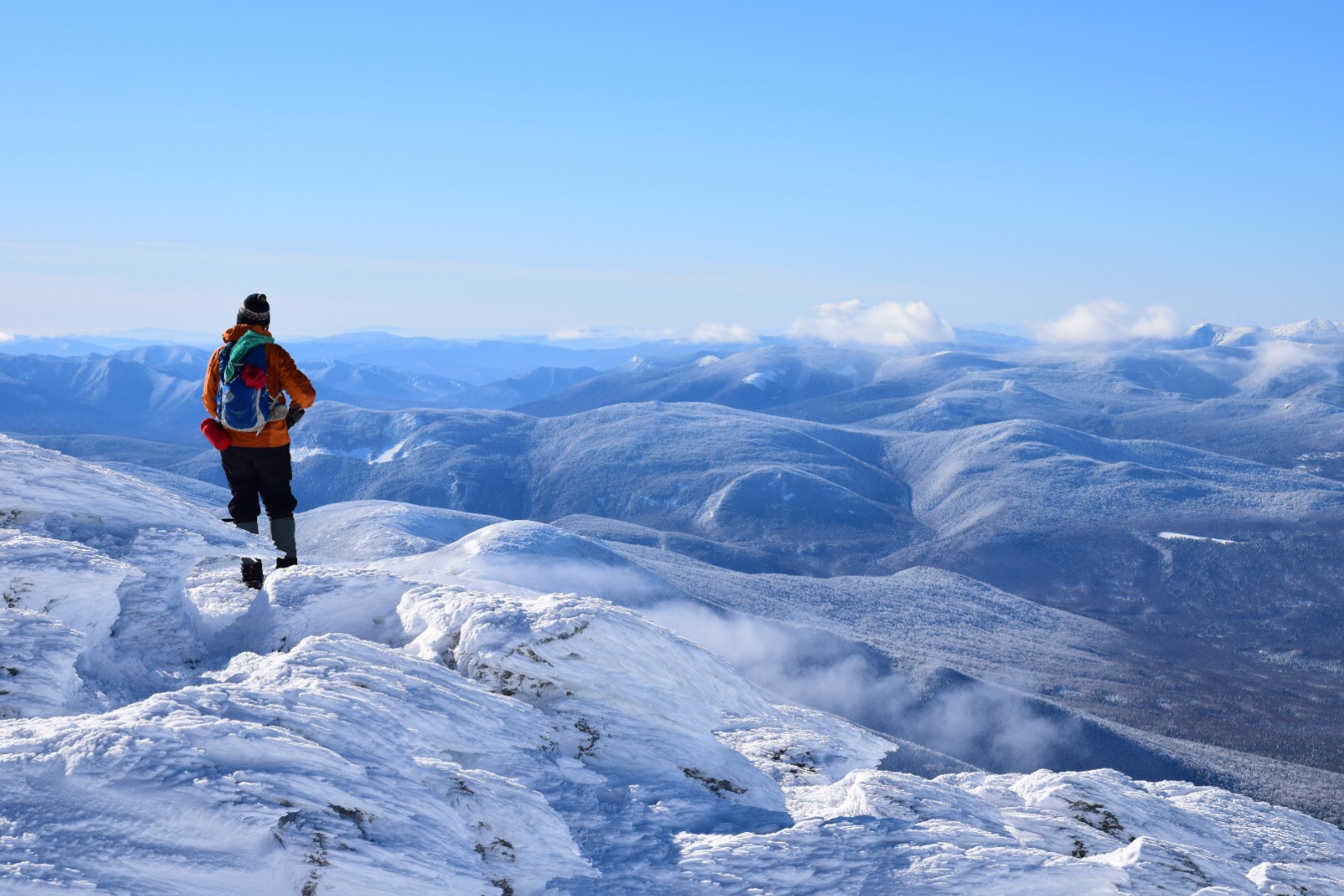 IMPORTANT: Please read all background information and requirements for Mount Washington Observatory winter summit adventures, including required back-up dates. Click through each drop-down menu below to find more information about dates, topics, cancellation policies and more.