A Great Week on the Summit!
2015-09-09 17:39:44.000 – Adam Gill, Summit Intern
This week was a quiet week weather wise; we had a strong ridge of high pressure over New England that kept the temperatures well above average. Descending air underneath high pressure allowed for the summit to be out of the clouds for much of my time this shift. Thursday and Friday had less humidity so there was not too much haze on the horizon which allowed for great visibility. In fact, on Friday morning the Atlantic Ocean was visible for a short time in the morning as a sliver of light reflecting off the water on the horizon. We also had some beautiful sunsets, with high clouds and a bit of smoke (from the fires out west) intensifying the evening color.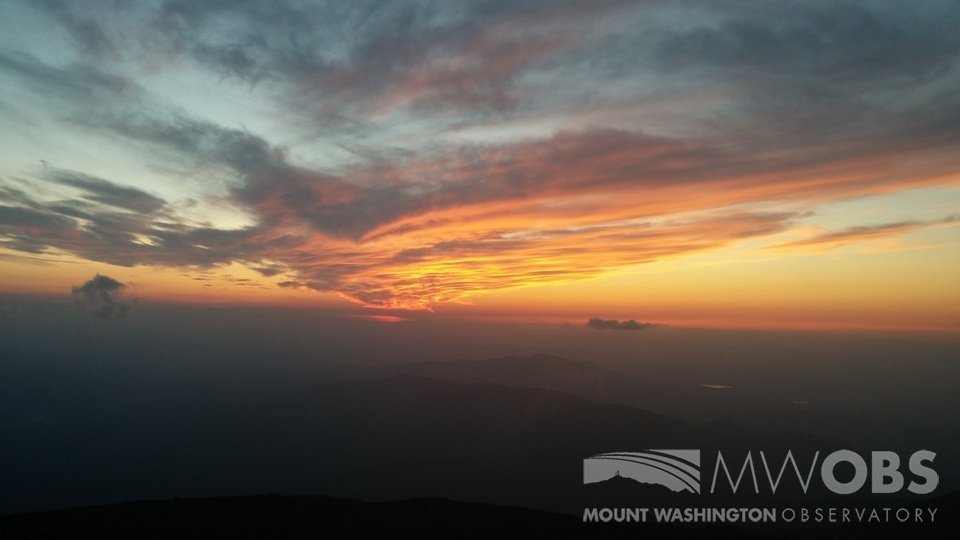 One Morning we had some thin morning fog racing over the summit in the wind which created what's called a "brocken spectre". Usually these form when airplanes are flying over clouds as the shadow of the airplane is projected onto a cloud and a rainbow forms around the shadow. The fog was just thin enough to allow most of the sunlight to reach the surface. I had to wait until a patch of thicker fog was racing up the mountain and get the picture before too much of the sun was blocked by the fog.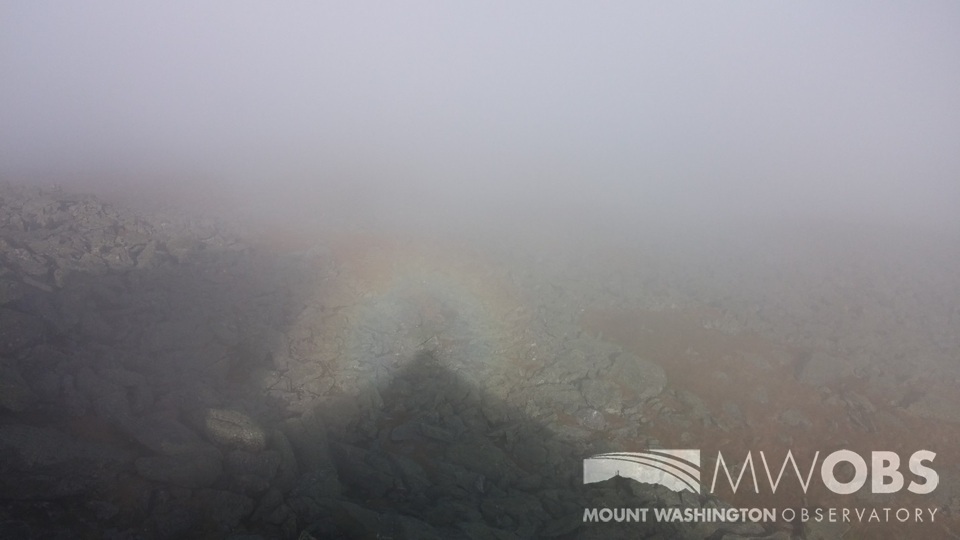 On Saturday, after work was done, I went on a small hike to Mount Clay for a few hours and explore the area for a bit. It was a nice day with very little wind and temperatures getting into the 60's but the downside to nice days on the summit is all the bugs come out in sw
arms.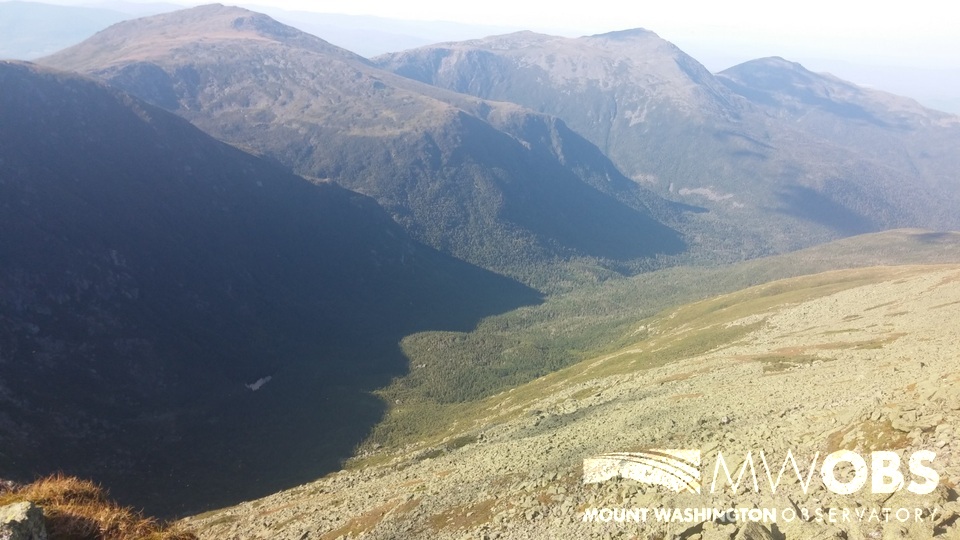 The weekend was really busy with many people visiting the summit and with one of the nicest weekend's weather wise. While visitors were enjoying the summit, we were hard at work on several construction projects. One of our major projects is redoing the floor of the instrument tower. All the old flooring was ripped up and replaced with wooden flooring to help make snow removal easier. This project took much of Sunday but is still a work in progress.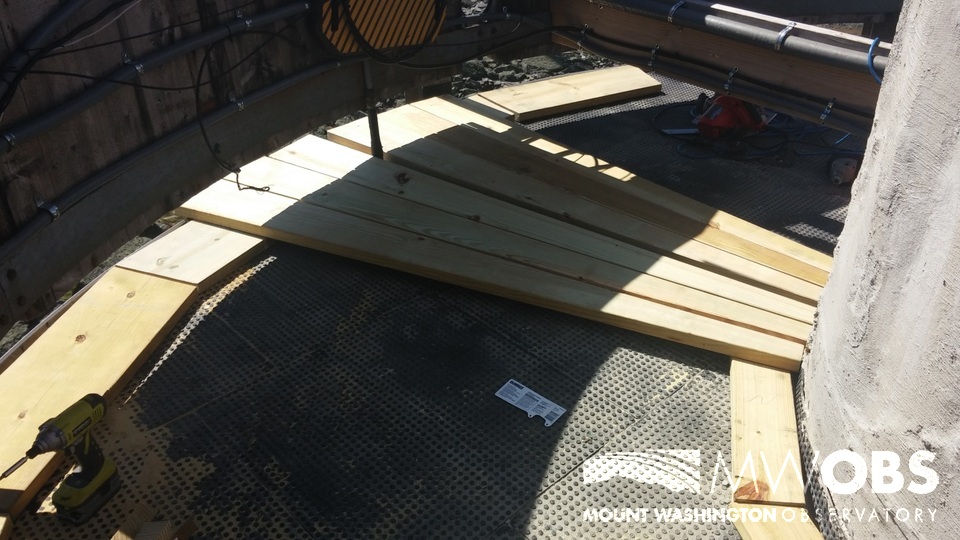 By Monday, the streak of nice weather came to an end with the winds picking up and the fog moved back in. We ended our shift with stiff winds gusting over hurricane force (74 mph)! Now for 6 days of relaxation before I head back up for my third week on the summit!
Adam Gill, Summit Intern
Ellen Estabrook
Adjusting to Life on the Summit By Charlie Peachey Working on the summit of Mount Washington is not your average job. There aren't too many other places where the employees work and live together for
Ellen Estabrook
A Surprise Aurora By Francis Tarasiewicz After 17 months of working at New England's highest peak, it finally happened. On the night of November 12th, 2023, I was lucky enough to view the famous and
Ellen Estabrook
A Glimpse at METAR Reports By Alexis George, Weather Observer & Meteorologist METAR observations are submitted every hour of every day at Mount Washington Observatory. METAR is a format for reporting weather information that gets