A Near Miss
2016-01-16 14:36:42.000 – Mike Carmon, Co-Director of Summit Operations
The coastal storm system currently producing snowfall across northern New England has failed to live up to some of the higher expectations, primarily across most of the state of NH. It's a situation that's all too common for the northeastern United States—a coastal system develops over the mid-Atlantic and rides northward along the eastern seaboard.
"Will the storm produce 1-2 feet of snow? Or just a dusting?"
"Computer models are not in full agreement."
"Your guess is as good as mine."
Hearing these phrases dropped by a meteorologist in the days leading up to such an event can be frustrating for snow lovers, but it's a situation that will almost certainly continue to play out well into the future.
The accuracy of computer models has drastically improved over the last decade, and it continues to improve day by day. For most weather systems, the accuracy we've achieved to date is more than sufficient to plan your day. A prediction that's off by 30-50 miles for the location of a high pressure system or frontal boundary doesn't make too much of a difference in the forecast—these systems are large scale and generally move in a west to east motion.
However, Nor'easters are a different story entirely. Nor'easters are a very specific type of system that require a very precise set of circumstances to produce a major snow storm in the northeastern U.S. The margin for error is incredibly small.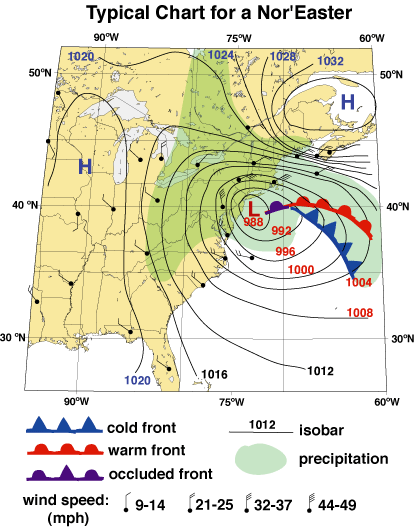 A path too close to the coast will allow warmer air to intrude from the warm sector of the storm, which generally resides to the south and west of the low pressure system. This warm intrusion results in warmer precipitation types mixing in—sleet, freezing rain, and plain rain.
A path too far east of the coastline will keep the precipitation shield characteristically associated with the north and western sides of the low much further east, leading to lighter snow accumulations, or perhaps even a complete miss.
It's the narrow sweet spot between these two paths that provide just the right combination of cold air and moisture, which can result in a significant snow storm. The key word here is narrow.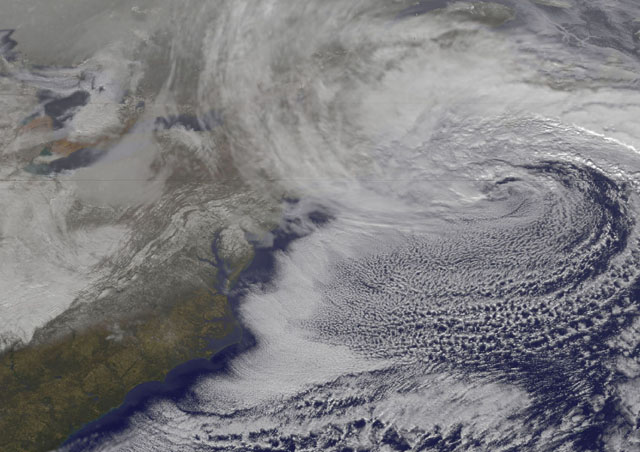 With today's system, models were in fairly good agreement on the path of the low pressure center, but not enough to resolve the tricky situation entirely. Ultimately, today's low pressure center took a slight jog to the east, which was just enough to spare NH the heaviest snowfall and keep it confined to coastal Maine.
There is good news for snow lovers though: despite this near miss, there's always another opportunity for a decent blizzard not too far down the road in New England!
Mike Carmon, Co-Director of Summit Operations
Ellen Estabrook
Adjusting to Life on the Summit By Charlie Peachey Working on the summit of Mount Washington is not your average job. There aren't too many other places where the employees work and live together for
Ellen Estabrook
A Surprise Aurora By Francis Tarasiewicz After 17 months of working at New England's highest peak, it finally happened. On the night of November 12th, 2023, I was lucky enough to view the famous and
Ellen Estabrook
A Glimpse at METAR Reports By Alexis George, Weather Observer & Meteorologist METAR observations are submitted every hour of every day at Mount Washington Observatory. METAR is a format for reporting weather information that gets