A Tale of Two Internships
2017-08-04 17:00:27.000 – Margaret Jividen, Summit Intern
Growing up in Western New York, I spent much of my summers in the woods. I loved the mountains, and my mother called me "little Appalachia girl" for how I'd leave home in a crisp sundress, and would return with a bucket full of natural treasures, dirt smudged everywhere, and hair reminiscent of a bird's nest. Whether it was in the shallow woods of my back yard, or on excursion to a state or national park, I was happiest outdoors. My naturally pale skin would become deeply tanned and my blonde hair would become a shock of white.
One of the most common destinations for me was Allegany State Park, New York's largest state park. About two hours south of Buffalo, it was the closest dose of nature and camping for me. With three man-made lakes, plenty of trails for hiking, and a bike path, Allegany was the perfect destination for my family. It has been a yearly destination since I was less than six months old.
One of the nicest things about Allegany was the natural interpretation programs. With dozens of programs offered over the course of a week, talks, hikes, and games were designed for a variety of age levels. From beaver lodge viewings to learning about the geological history of the area, I always clung close to the naturalists, wanting to be the first to see things and ask questions.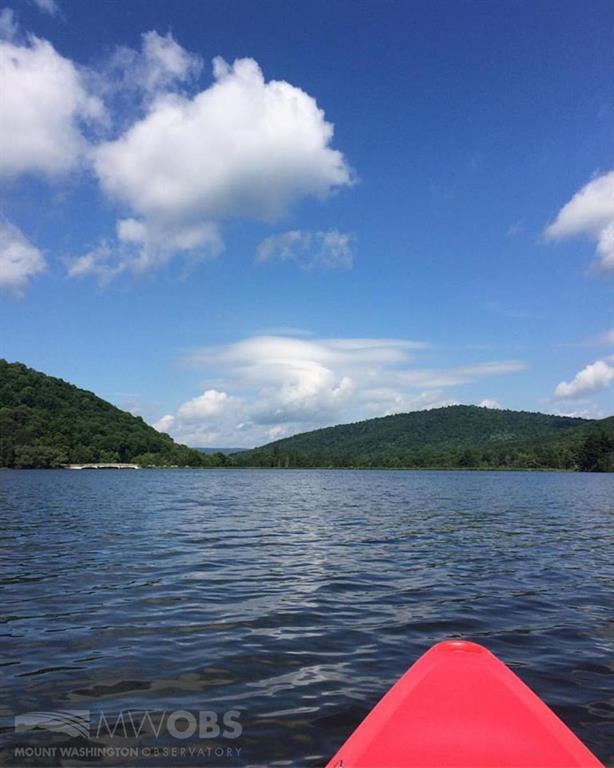 Figure 1: A shot from my kayak in the middle of Red House Lake in Allegany State Park. Note the lenticular cloud formations in the center of the shot, a rarity at such low elevations.
Last year, I had a chance to be one of those naturalists I so looked up to for the years prior. I deeply enjoyed this job, spending much of my time outside educating both children and adults on biology, geology, and history. The interpretation talks covered a variety of subjects, not just meteorology, my field of study. While I was the expert on some topics, I spent much of the summer learning about how to identify edible plants, the snakes of the region, and some local bird calls. I felt so blessed to live in the mountains and be able to hike every day. I saw bears, foxes, raccoons, and small reptiles and amphibians regularly. I was ecstatic to hike Mount Tuscarora, Allegany's most difficult trail, with a peak elevation of 2,144 feet.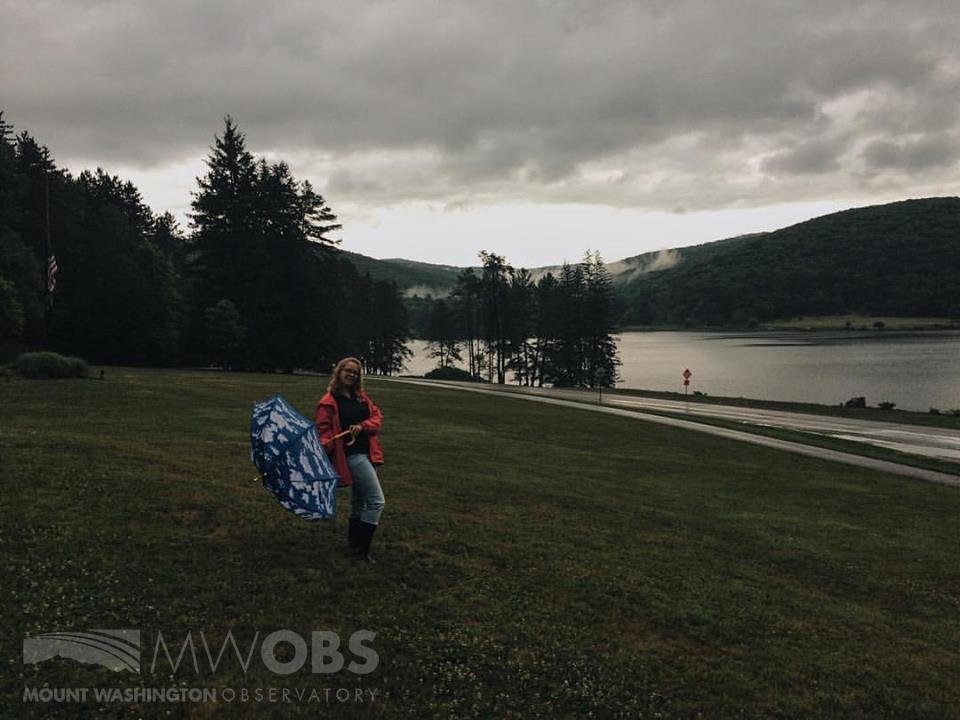 Figure 2: I enjoyed most my days outside at Allegany, rain or shine.
365 days later, and I have been living at more than twice that elevation! The mountains of my childhood now seem to be dwarfed by the White Mountains. Aside from a handful of moose sightings, and ravens on the summit, I have not seen much wildlife—probably because I spend much of my time above treeline. Last Sunday, I finally hiked Tuckerman's Ravine to the summit. I felt exhilarated, in awe of not only my surroundings, but how much my hiking skills have improved in the last year. I had felt ambivalence at the beginning of the trail, but as I climbed the Headwall I knew I could do it. I enjoyed seeing butterflies, alpine flowers, and the happiness of the other hikers around me.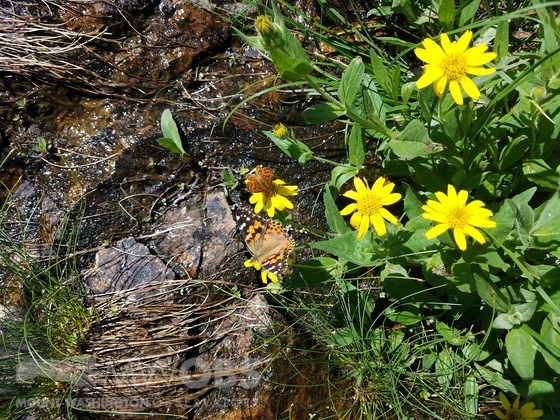 Figure 3: Two small butterflies along the Tuckerman Ravine Trail.
Also in contrast to last summer, I have mainly been teaching about a topic close to my heart, meteorology. Primarily through tours, I share the history of the Observatory and why we get such terrible weather with not only people with a casual interest in our weather, but also other meteorology professionals. Whenever an interesting phenomenon occurs outside our windows, I am no longer the only one rushing over to capture it and discuss the science behind the occurrence.
That doesn't mean I'm done learning though. Mountain meteorology has some marked differences from the terrain I became accustomed to forecasting. The unique topography of any region will enhance, diminish, and change any given system moving over the area. Not only do the mountains affect my forecasting, but I have also stuck my nose in a textbook more than once this summer, looking for explanations for findings in my research. I am fascinated by the way the mountains shape the weather in the summits, valleys, and in between.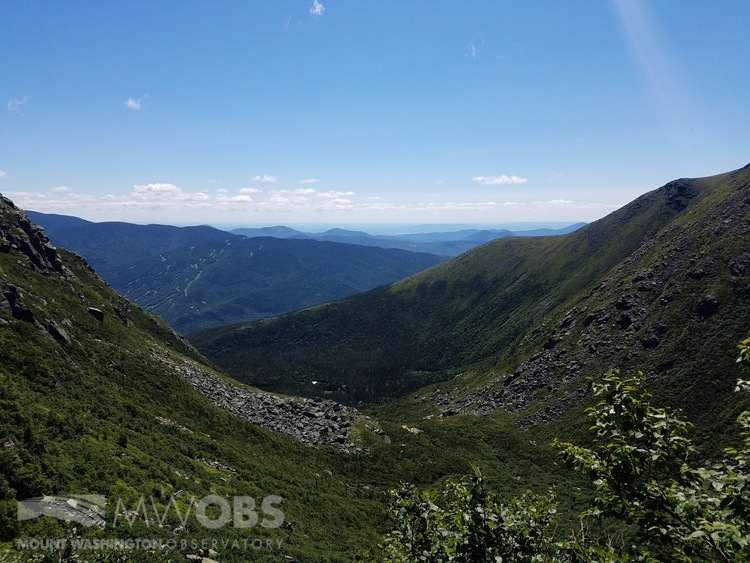 Figure 4: A view from the Tuckerman Ravine's Headwall, over the Hermit Lake Shelter and the trail I had taken up.
I have been very fortunate to have these two very different internships in the past two years. I have learned so much about not only various areas of the sciences, but also about myself and who I want to be in the future. I love the mountains, whether they are small and close to my hometown, or large and filled with new experiences. I am thankful for all the people who have taught me so much about educating others, science, and just being an adult while still enjoying the outdoors.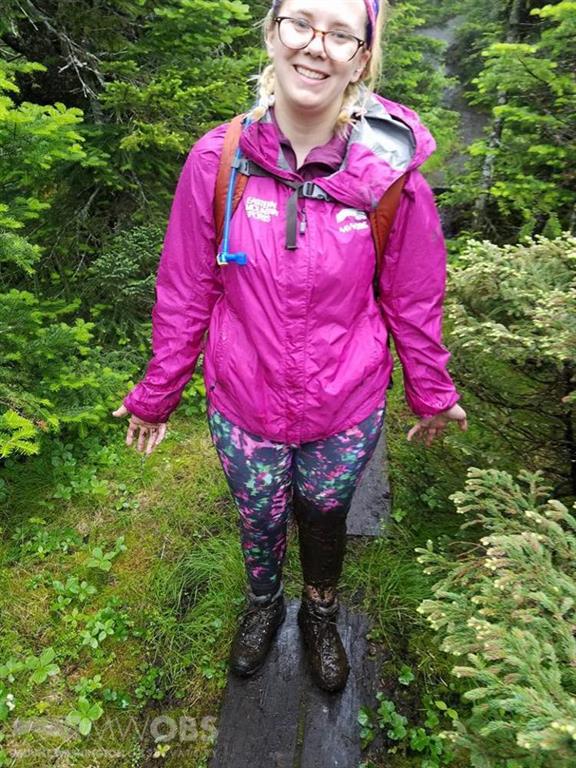 Figure 5: I'm still all smiles, even after falling into a muddy hole on Crawford Path.
Margaret Jividen, Summit Intern
Ellen Estabrook
Adjusting to Life on the Summit By Charlie Peachey Working on the summit of Mount Washington is not your average job. There aren't too many other places where the employees work and live together for
Ellen Estabrook
A Surprise Aurora By Francis Tarasiewicz After 17 months of working at New England's highest peak, it finally happened. On the night of November 12th, 2023, I was lucky enough to view the famous and
Ellen Estabrook
A Glimpse at METAR Reports By Alexis George, Weather Observer & Meteorologist METAR observations are submitted every hour of every day at Mount Washington Observatory. METAR is a format for reporting weather information that gets