A Volunteer Week
2015-03-17 16:38:12.000 – Kevin Talbot, Summit Volunteer
Once again I find myself here on the summit of Mount Washington. I am spending another eight days with the crew of the Mount Washington Observatory in their
volunteer
program, cooking and cleaning for the crew and the various guests. It is a sweet job, but believe me, it is a lot of work! On days when it is my fellow volunteer and good friend Mark Truman, the crew, and me, it is pretty laid back. We only have to provide dinner for ourselves and the crew and do the clean up afterwards, but on days when there are guests we can be flat out.
On Thursday we had a
Day Trip
come up for lunch which included two friends of ours who actually won the trip as one of the prizes at last year's
Seek the Peak
. Through the Observatory website and this annual event, many lifetime friendships have been forged and when Seek the Peak rolls around each July, it is more like a family reunion for many of us! We served them lunch and they got the tour of the Observatory and literally "had a blast" when we got to play outside in 90 mph wind gusts. To say they thoroughly enjoyed it would be an understatement.
On Friday afternoon a group of hikers arrived led by
Mooney Mountain Guides
and we had a full house with the two of us, four Observers and a party of eleven who were here for dinner – ravioli, meatballs, garlic bread and salad. Next morning's breakfast was French Toast Casserole and sausage. Not long after they left in the morning, an
EduTrip
arrived and we again had seventeen including the crew and ourselves. We provided them with lunch – simple soup and sandwiches; and dinner – roast pork loin, potatoes, and broccoli. For breakfast on Sunday morning, we had a sausage casserole and found out that due to unforeseen circumstances they would again be with us for one more night.
Sunday night we fed them lasagna and salad, and Monday morning it was a quick breakfast of cereal and toast before they made their descent. The snowcat descended with the EduTrip then it was loaded up again with another Day Trip. Their lunch consisted of chili and bread. This group left happy as Mark and I breathed a sigh of relief – we were exhausted!
In the moments we did have to ourselves, we were able to go outside and enjoy some beautiful sunrises and sunsets; though this doesn't occur on a daily basis as we are most often in fog with blowing snow. Going outside in March usually means covering every inch of skin as temperatures and wind chills are extreme. But covering up is well worth the effort as the photos below should plainly show. At my age, I will never make it to Antarctica, but seriously, why go there when I can experience what is often similar extremes right here in my own playground of New Hampshire? As a photographer I am able to record things which can be seen nowhere else and share them with my friends and fans on my
website
. Pictures and writing will appear there over the next few days, but there are also many other trips I have made here to peruse while waiting for the most recent. Many thanks to the Obs and to our guests who made this another great
volunteer
week!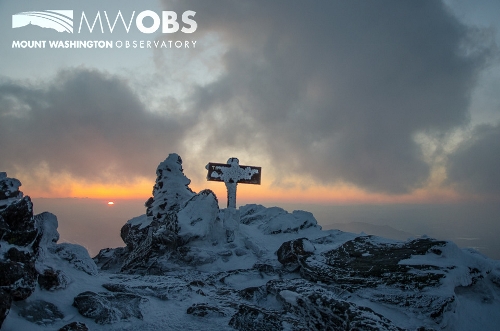 Sunset from Trinity Heights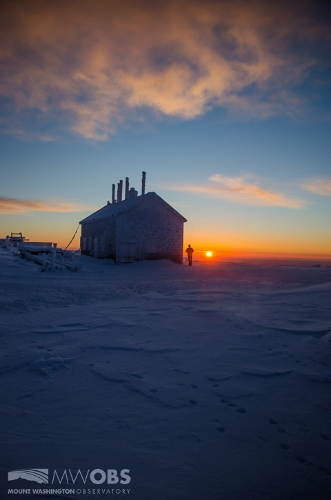 Sunrise and the Stage Office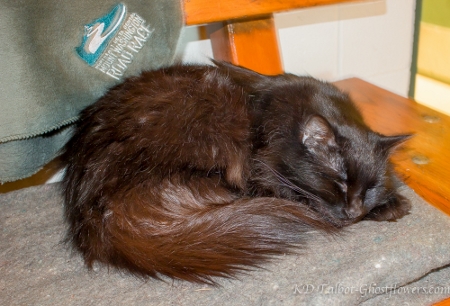 Marty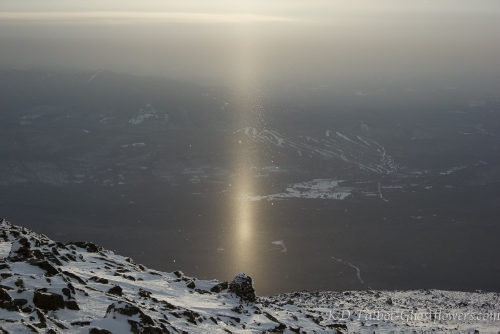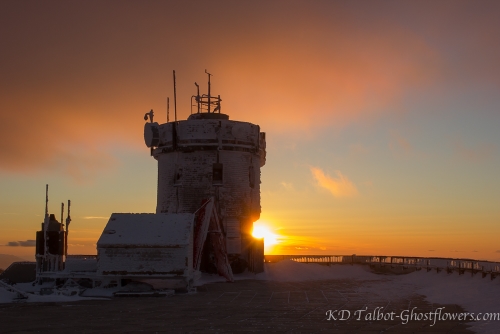 Sunset
Kevin Talbot, Summit Volunteer
Ellen Estabrook
Adjusting to Life on the Summit By Charlie Peachey Working on the summit of Mount Washington is not your average job. There aren't too many other places where the employees work and live together for
Ellen Estabrook
A Surprise Aurora By Francis Tarasiewicz After 17 months of working at New England's highest peak, it finally happened. On the night of November 12th, 2023, I was lucky enough to view the famous and
Ellen Estabrook
A Glimpse at METAR Reports By Alexis George, Weather Observer & Meteorologist METAR observations are submitted every hour of every day at Mount Washington Observatory. METAR is a format for reporting weather information that gets