Astronomical Autumn Approaches
2011-09-07 17:49:06.000 – Mike Carmon,  Weather Observer/Meteorologist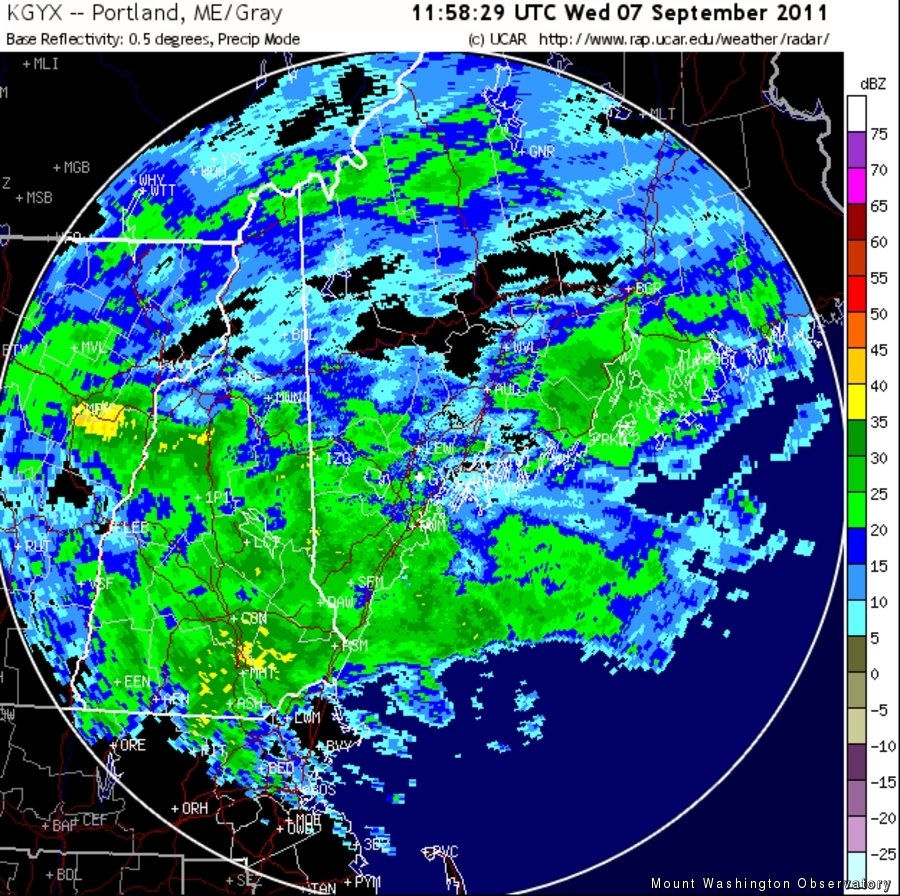 The Rain Continues…
Autumn is fast-approaching!
The official start of astronomical autumn 2011 is listed as September 23 at 09:04 UTC (05:04 AM EDT).
The unofficial start of meteorological autumn 2011 has passed (September 1 at midnight).
The signs are becoming increasingly apparent: the days are gradually abbreviating, the afternoon highs are less astronomical, and the overnight lows are dipping into chillier ranges. In addition, the sun that had felt so powerful and energetic through the dog days of the summer months no longer seems to exhibit that same prowess. Summer 2011 is slowly fading into a memory.
With the coming of autumn there is usually a dry-out as well, in preparation of the cold and parched long winter. However, the end of summer/commencement of fall this time around has proven to be anything BUT desiccated. The rain has stepped to the forefront, thanks in large part to Tropical Storm Irene, and more recently due to the remnants of Tropical Storm Lee coupled with a stubborn stalled-out frontal boundary draped over the region. Overcast skies and several days of rain have prevented temperatures from burgeoning much over recent days, and this trend will most likely continue tomorrow. Since Irene came charging through on August 28th, the summit has received 10.37 inches of rain–an incredibly lofty total in only a 9 day period.
As I drove through Pinkham Notch on the way to the summit this morning, the most aesthetic sign of autumn was becoming noticeable. Leaves have begun to change color, with a fair amount of reds, oranges, and even yellows showing up in patches. This is especially true among the portion of the Mt. Washington Auto Road that lies below tree line, with a decent amount of yellows bleeding through the sea of green.
Mike Carmon,  Weather Observer/Meteorologist
Ellen Estabrook
Adjusting to Life on the Summit By Charlie Peachey Working on the summit of Mount Washington is not your average job. There aren't too many other places where the employees work and live together for
Ellen Estabrook
A Surprise Aurora By Francis Tarasiewicz After 17 months of working at New England's highest peak, it finally happened. On the night of November 12th, 2023, I was lucky enough to view the famous and
Ellen Estabrook
A Glimpse at METAR Reports By Alexis George, Weather Observer & Meteorologist METAR observations are submitted every hour of every day at Mount Washington Observatory. METAR is a format for reporting weather information that gets