Back from "Vacation"
2009-01-03 21:16:30.000 – Brian Clark,  Observer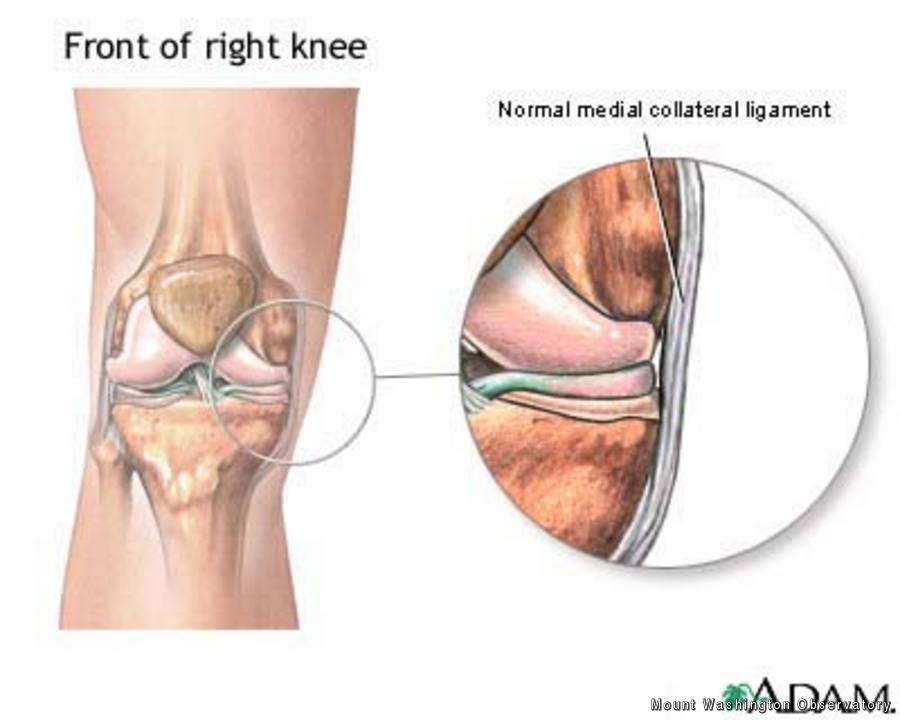 What I Partially Tore In My Knee
It's good to be back on the summit after a very unplanned "vacation" for my shift previous to this one. On the Monday night before that shift, I was playing ice hockey. As I was trying to get up off the ice at one point, I twisted my knee to the extent that it popped out of joint and then back in again. Not a pleasant feeling, and as someone that is very active in sports that see frequent knee injuries (soccer, skiing, etc.), the whole twisting and popping thing is never good sign. My first thought was: "there goes my ACL!". Luckily, after a trip to the ER and Dr. O'Neil (a knee specialist who was very interested in my job and coincidentally has worked with former observers) I found out that it was only a partial MCL tear. He called it a grade 1+ tear, with a grade 3 being a complete tear. So as perhaps you can imagine, going up to the summit of Mount Washington with an unstable and painful knee is not the best idea. That's why I wasn't on the summit for my last shift.
Enough about that though. Now on to the stuff that keeps people coming back to our website: the extreme weather.
Mike talked about the high winds we saw on Thursday in the comment previous to this. Well, just two days later we are in the midst of another high wind event as I write this, although not quite as extreme as it was on New Years day. Still, winds right now are blowing at a healthy 80-90 mph sustained with gust exceeding 100 mph. Temperatures are also around 10 below zero with that wind making it feel even colder. All that together with a nice thin coating of rime ice on the deck makes it very difficult to do something as simple as checking the visibility for the hourly observation.
Looking at the winds for the rest of this shift, it does not look like we are going to see anything close to a calm day. For a period of time late tomorrow night and early Monday morning we could see winds diminish to around 30-40 mph, but then things will pick right back up again for the rest of Monday and into Tuesday and Wednesday.
Not that I'm complaining. I, along with the rest of the summit crew, thrive on these sort of conditions; we love the extreme weather and that's one of the reasons we work here. For me personally, I am also looking at it as a welcome back to the summit after a 3 week absence!
Brian Clark,  Observer
Ellen Estabrook
Adjusting to Life on the Summit By Charlie Peachey Working on the summit of Mount Washington is not your average job. There aren't too many other places where the employees work and live together for
Ellen Estabrook
A Surprise Aurora By Francis Tarasiewicz After 17 months of working at New England's highest peak, it finally happened. On the night of November 12th, 2023, I was lucky enough to view the famous and
Ellen Estabrook
A Glimpse at METAR Reports By Alexis George, Weather Observer & Meteorologist METAR observations are submitted every hour of every day at Mount Washington Observatory. METAR is a format for reporting weather information that gets