Big Wind Day
2018-04-12 13:02:11.000 – Taylor Regan, Weather Observer
It's hard to believe, sitting here amidst the hum of computers, the whir of a humidifier running continuously, and the occasional phone call that 84 years ago to the day, in a one-room wooden cabin chained to the mountaintop where cats outnumbered people, a group of intrepid explorers and scientists experienced, observed, and recorded a humbling wind gust of 231 mph… surviving not only to tell of their experience, but also to verify the accuracy of their measurement. A measurement which stood as the fastest surface wind speed recorded for nearly 62 years, and remains to-date the fastest surface wind speed experienced by man.
In reflecting on the event, and its significance to the Observatory, I thought it would be fun to look at the historical weather maps as well as a few snippets of documentation from the observer log books.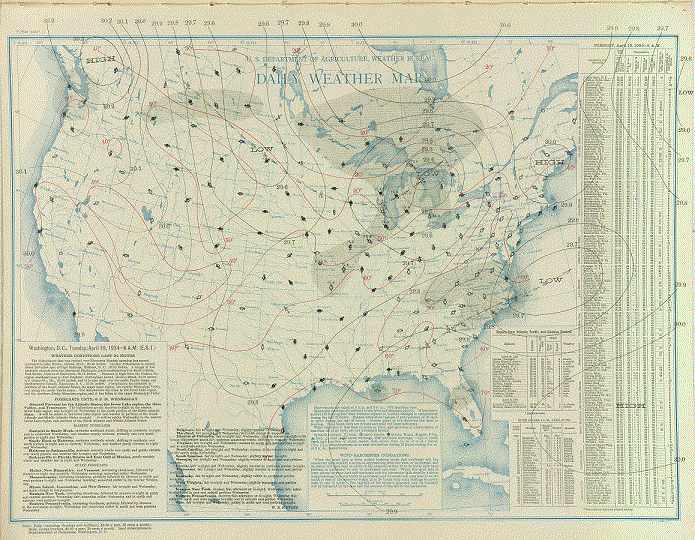 Figure 1. Daily Weather Map for Tuesday, April 10th, 1934
Washington, D.C., Tuesday April 10, 1934 – 8 A.M. (E.S.T.)
"A disturbance that was central over Minnesota Monday morning has moved eastward to Lake Huron, Alpena, Mich., 29.40 inches. Another disturbance is central about 300 miles east of Cape Hatteras, Hatteras, N. C., 29.62 inches."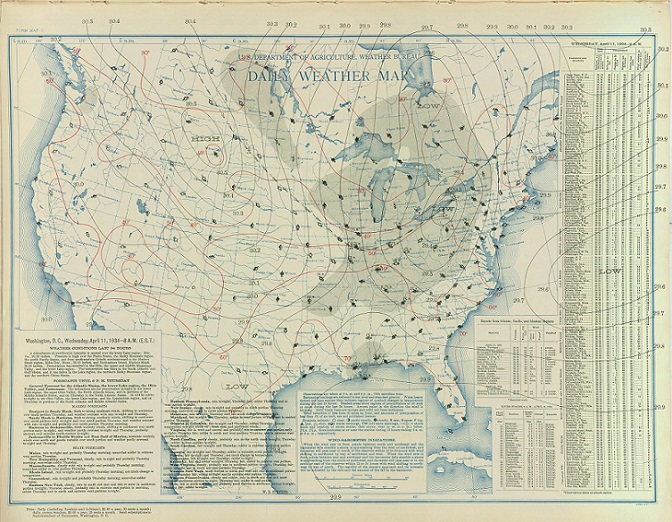 Figure 2. Daily Weather Map for Wednesday, April 11th, 1934
Washington, D.C., Wednesday April 11, 1934 – 8 A.M. (E.S.T.)
"A disturbance of considerable intensity is central over the lower Lake region, Erie, Pa., 29.22 inches."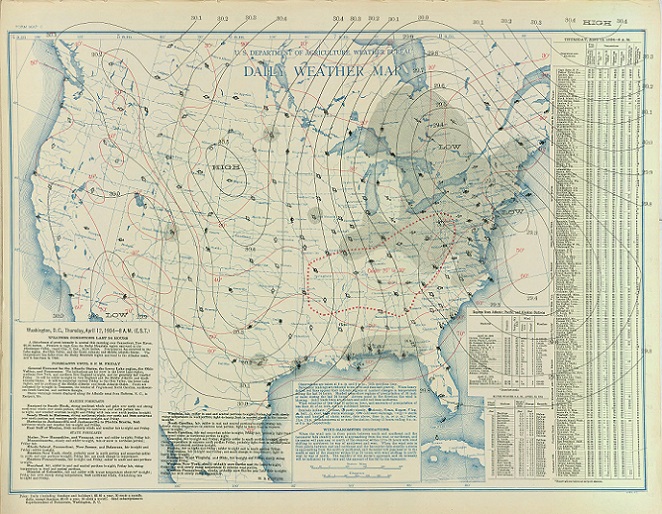 Figure 3. Daily Weather Map for Thursday, April 12th, 1934
Washington, D.C., Thursday, April 12, 1934 – 8 A.M. (E.S.T.)
"A disturbance of great intensity is central this morning over Connecticut, New Haven, 29.26 inches. Pressure is high from the Rocky Mountain region eastward to the Mississippi Valley, Rapid City, S. Dak., 30.54 inches."
Note how in each of the weather summaries, the verbiage describing the system increases in severity, from simply a disturbance, to one of considerable, and then great intensity. Even with the lack of operating weather stations at the time, enough data was available to discern that a very strong system was set to impact the area.
The following paragraph is a snippet from the observer log books:
"I dropped all other activities and concentrated on observations. Everyone in the house was 'mobilized' as during a war attack and assigned a job. The instruments were watched continuously so that they may give a continuous and accurate record of the various meteorological elements at work. The anemometer was particularly watched. A full tank of gasoline made us feel good." -Log Book entry, Sal Pagaliuca

Figure 4. Observers Alex McKenzie, Bob Monahan, Joe Dodge, and Sal Pagliuca
One of the most remarkable aspects of this storm was that the gust to 231 mph wasn't an isolated event. As the afternoon wore on, frequent values of 220 mph were recorded, including several gusts to 229 mph. For reference, a Category 5 hurricane has wind speeds of greater than 156 mph.
The observers at the time captured just how unbelievable this event was in their log book:
"'Will they believe it?' was our first thought. I felt then the full responsibility of that startling measurement. Was my timing correct? Was the method OK? Was the calibration curve right? Was the stopwatch accurate?" -Log Book entry, Sal Pagliuca
As we now know, the measurement was in fact accurate, with the anemometer being sent down for confirmation of its accuracy and repeatability after the event. That astonishing value, 231 mph, became the highest surface wind speed ever observed by man, and solidified the importance and value of having a manned weather station atop the summit, a feature which continues to this day.
Taylor Regan, Weather Observer
Ellen Estabrook
Adjusting to Life on the Summit By Charlie Peachey Working on the summit of Mount Washington is not your average job. There aren't too many other places where the employees work and live together for
Ellen Estabrook
A Surprise Aurora By Francis Tarasiewicz After 17 months of working at New England's highest peak, it finally happened. On the night of November 12th, 2023, I was lucky enough to view the famous and
Ellen Estabrook
A Glimpse at METAR Reports By Alexis George, Weather Observer & Meteorologist METAR observations are submitted every hour of every day at Mount Washington Observatory. METAR is a format for reporting weather information that gets