Blowing Snow on the Summit
2014-11-22 17:42:36.000 – Michael Dorfman, Weather Observer/IT Specialist
Mount Washington is in the fog around 60 percent of the year, but fog isn't the only thing that can reduce visibility here on the summit. Blowing snow occurs quite frequently in the wintertime, making for hazardous travel conditions. The most severe cases occur with high wind events after newly fallen snow events; events that can be just as disorienting to hikers as fog. While the blowing snow we received this morning was mild for Mount Washington standards, it was still a reminder of what's to come this winter. I've been standing on the summit at times when I couldn't see across the observation deck solely due to blowing snow.
As backcountry skiers know, blowing snow can be both a blessing and a curse. As snow is blown around, similar to rocks in a rock polisher, its dendrites (the "arms" of the snowflake) break off and the flakes are tumbled into very small ice crystals. Once they come to a resting place out of the wind, usually on the lee side of ridges or in ravines, they pack together very tightly forming what's called a "wind slab." Depending on weather, snowpack conditions, and their location on the mountain, these slabs may stick around for extended periods of time or, alternatively, slide down the mountain as an avalanche if they're located on terrain that's sufficiently steep. In areas like Tuckerman Ravine, wind slabs often form at the top of the ravine, eventually sliding down and building up at the base of the ravine. This snow can accumulate close to 100 feet in the bottom of the ravine some winters!
If you're planning on venturing above tree line, you should check our Higher Summits Forecast page for the weather and Mount Washington Avalanche Centers page for avalanche risks in neighboring ravines. As always, it is important to stay observant with the weather conditions around you at any given time. Being constantly vigilant of what's going on around you and turning back if you're worried of conditions to come can be a lifesaving skill!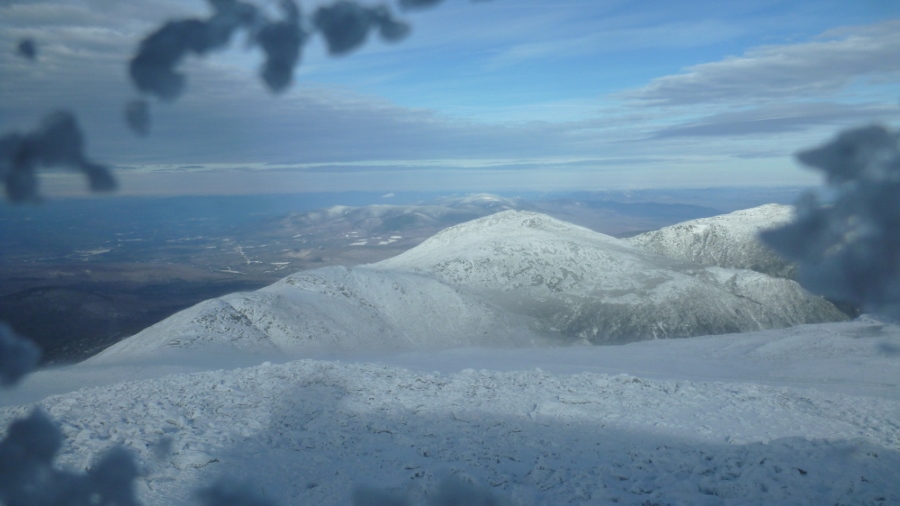 Michael Dorfman, Weather Observer/IT Specialist
Ellen Estabrook
Adjusting to Life on the Summit By Charlie Peachey Working on the summit of Mount Washington is not your average job. There aren't too many other places where the employees work and live together for
Ellen Estabrook
A Surprise Aurora By Francis Tarasiewicz After 17 months of working at New England's highest peak, it finally happened. On the night of November 12th, 2023, I was lucky enough to view the famous and
Ellen Estabrook
A Glimpse at METAR Reports By Alexis George, Weather Observer & Meteorologist METAR observations are submitted every hour of every day at Mount Washington Observatory. METAR is a format for reporting weather information that gets