Distance Learning: Connecting with Classrooms from Mount Washington
2017-04-20 13:30:11.000 – Mike Carmon, Senior Weather Observer & Education Specialist
I often joke with friends and colleagues about the amount of job titles I retain that are thrown around quite frequently. One such title that gives me the greatest fulfillment in my work life has to be my role of Education Specialist. Among other education-related tasks, the ability to connect with classrooms around the world via Distance Learning programs is one of the most unique aspects of my job, and by far one of the most rewarding!
Through our Distance Learning programs, we connect with classrooms utilizing the web-based software platform Zoom (https://zoom.us/) and share the incredible challenges and intricacies in maintaining a working weather station amidst the Alpine Zone that encompasses the summit of Mount Washington. We're able to share our own personal experiences of living and working in such an extreme and unforgiving environment, and the nature of calling such a foreboding location home every other week.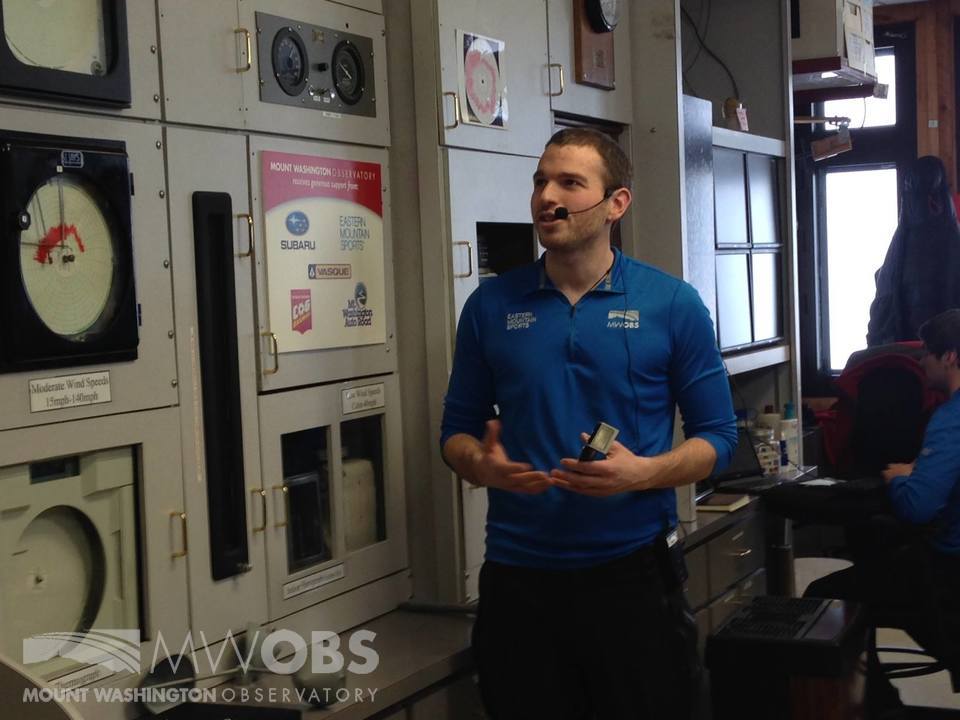 Add in plenty of awe-inspiring images and dynamic video content of the extreme weather, instrumentation, facilities, and wildlife, and the result is a truly once-in-a-lifetime opportunity for students to interact with a scientific professional in the field, and hear firsthand about the trials of observing the weather on Mount Washington.
Distance Learning programs are generally 1 hour in length, although this can be customized to fit into any classroom's time constraints. The programs always conclude with a Q&A session, giving the students the opportunity to have their questions answered directly by a knowledgeable and well-versed summit meteorologist! Our programs are geared towards a wide range of age groups and educational backgrounds, and can even be customized to fit into a teacher's specific curriculum.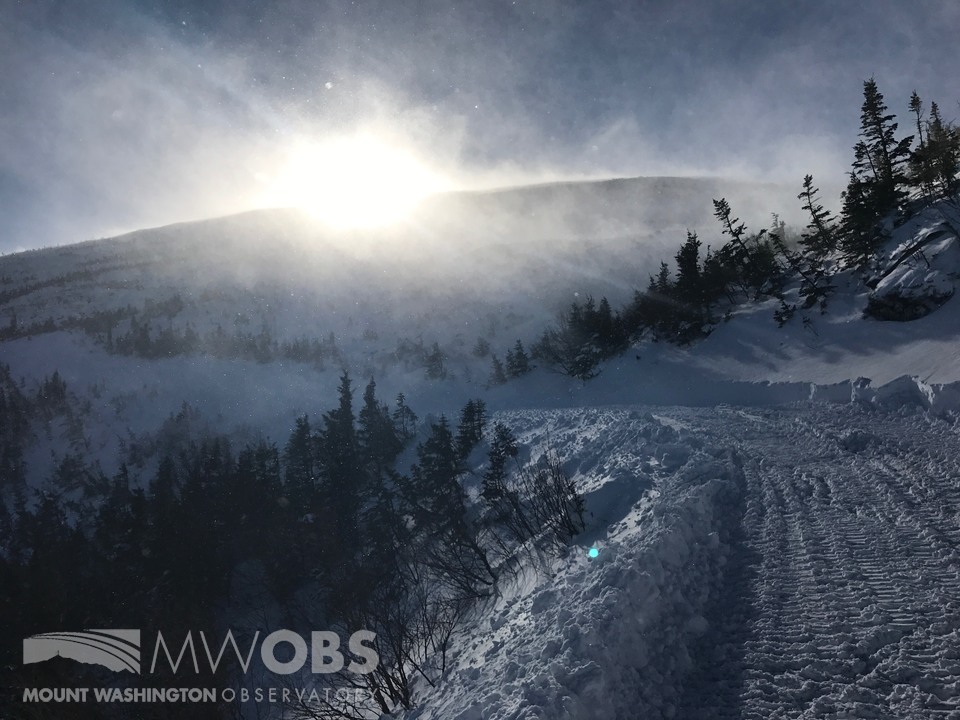 If you're interested in seizing this opportunity for your students, visit mountwashington.org/distancelearning to find out more and learn about how to set up a program soon!
All you need is a web browser, a reliable internet connection, and some eager-to-learn students!
We very much hope to see you classroom connecting with the summit sometime very soon.
Mike Carmon, Senior Weather Observer & Education Specialist
Ellen Estabrook
Adjusting to Life on the Summit By Charlie Peachey Working on the summit of Mount Washington is not your average job. There aren't too many other places where the employees work and live together for
Ellen Estabrook
A Surprise Aurora By Francis Tarasiewicz After 17 months of working at New England's highest peak, it finally happened. On the night of November 12th, 2023, I was lucky enough to view the famous and
Ellen Estabrook
A Glimpse at METAR Reports By Alexis George, Weather Observer & Meteorologist METAR observations are submitted every hour of every day at Mount Washington Observatory. METAR is a format for reporting weather information that gets