Don't Make Me Leave!
2018-08-13 15:00:17.000 – Sarah Thunberg, Summit Intern
I've dreamed of working up here on Mount Washington my whole life. Now that I've been able to live up here, I don't want to leave! Please don't make me go! One of my first days on the summit was beautiful and clear, the building wasn't open to the public yet so it was nice and quiet. I started off my internship taking the classic picture at the summit sign.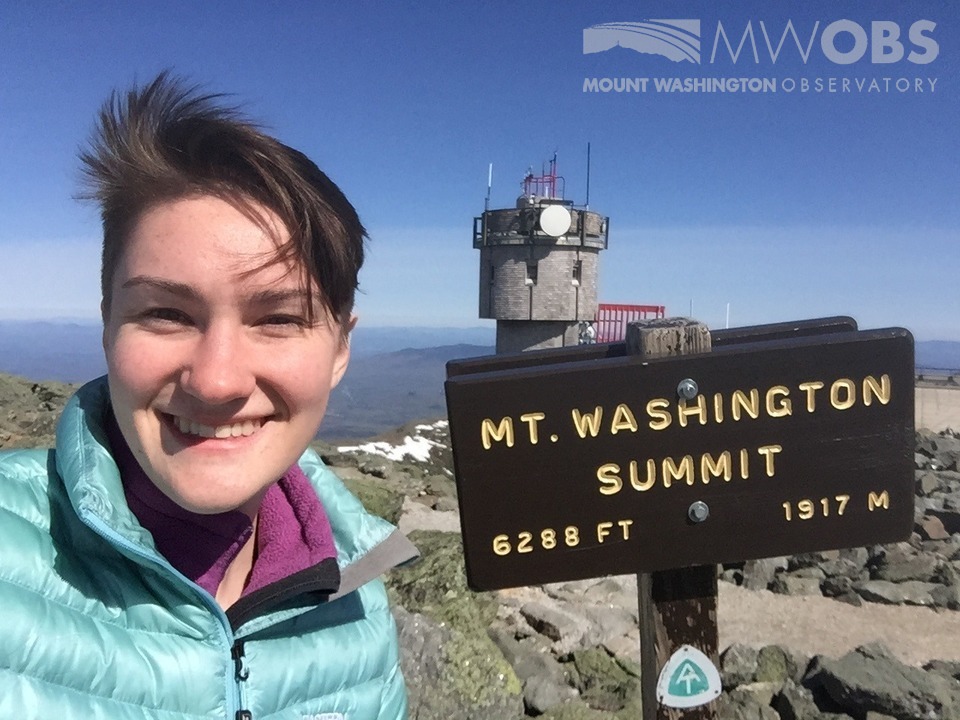 My first morning on the summit
Not soon after I started on the mountain, I got my first view of lenticulars spread over the northern Presidentials. The winds that day were about 40 mph, something I didn't realize would become rare later on in the summer. Most days were light and variable until this last week when the summit got back up to 74 mph.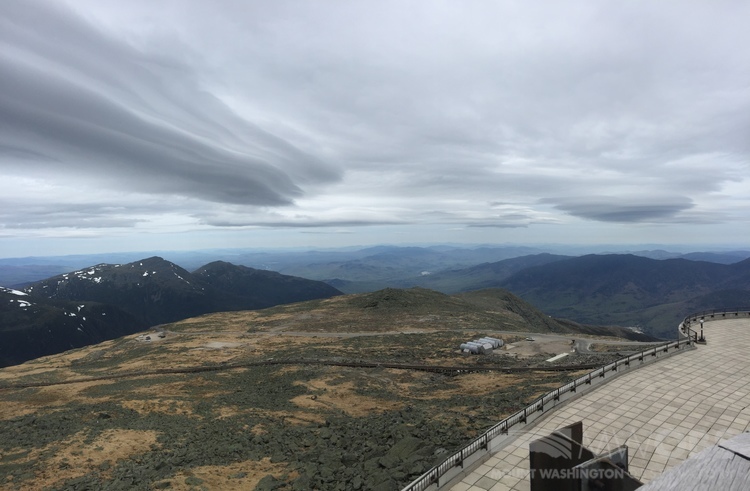 Lenticulars over the Northern Presidentials
The summit is in the clouds 60 percent of the time, but sometimes it briefly clears and reveals some amazing atmospheric phenomenon like thunderstorms, or rainbows.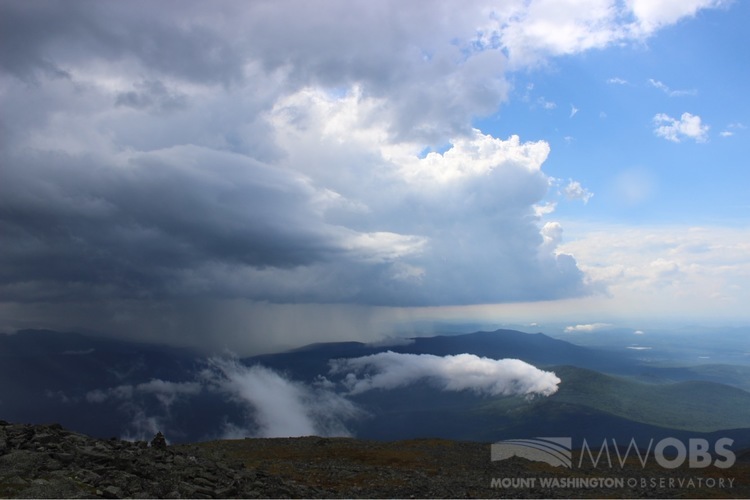 Thunderstorm over Franconia Notch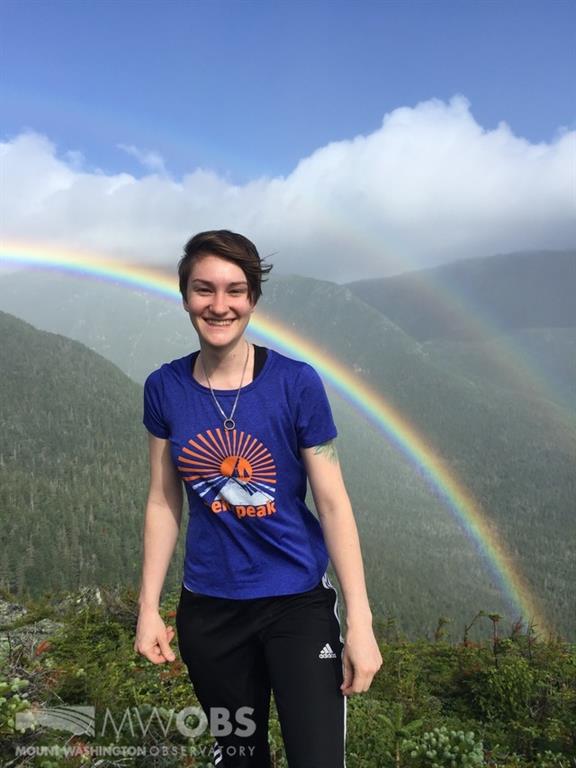 Double rainbow on shift change
However, nothing compares to crystal clear skies and temperatures in the upper 40s.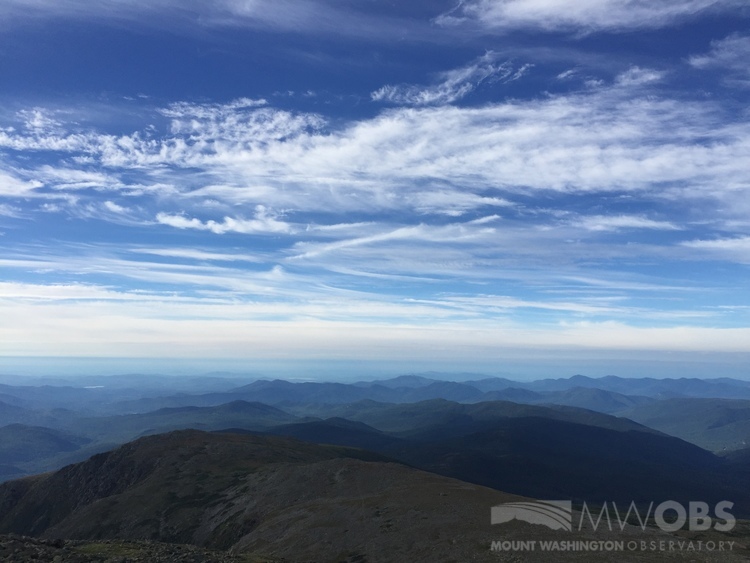 A view to the south with a visibility of 130 miles
My last week on the summit was bittersweet. The weather had a nice return to the beginning of summer conditions with high winds, cooler temperatures, and clear skies returning to the summit. It was a nice reminder of where I've been over the summer and what I've seen. I've been waiting to be up here my whole life, but I also miss everyone back in Illinois and want to go back. As hard as it is, I have to go finish my degree, and then I can come back. I'm already making plans to come back and volunteer next summer. I thought it would be good to leave as I came, so goodbye, I'll be back someday.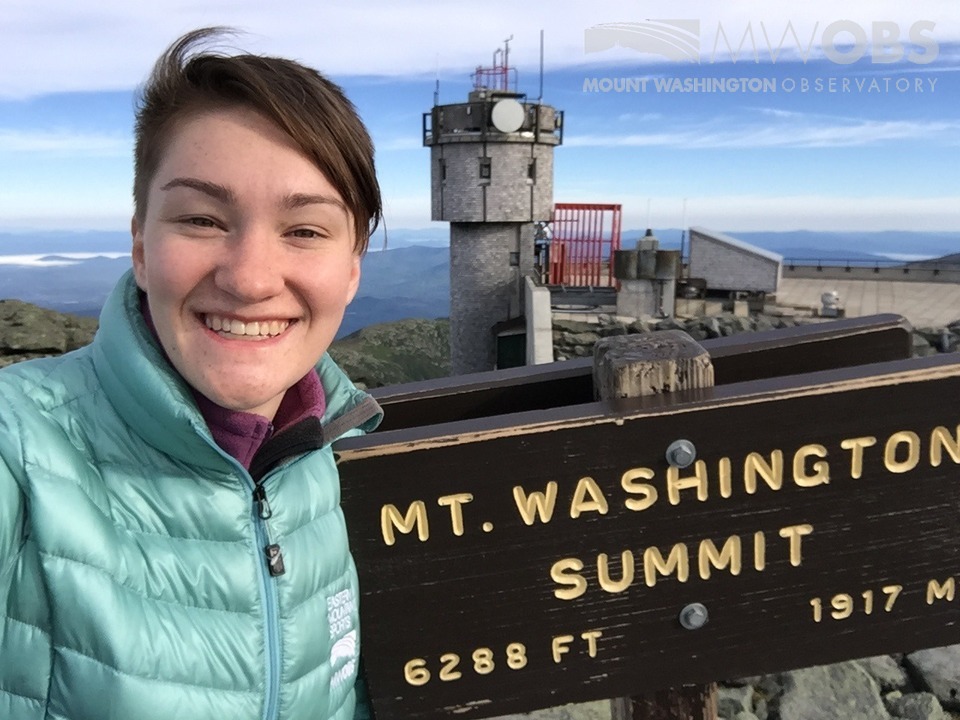 My last week on the summit
Sarah Thunberg, Summit Intern
Ellen Estabrook
Adjusting to Life on the Summit By Charlie Peachey Working on the summit of Mount Washington is not your average job. There aren't too many other places where the employees work and live together for
Ellen Estabrook
A Surprise Aurora By Francis Tarasiewicz After 17 months of working at New England's highest peak, it finally happened. On the night of November 12th, 2023, I was lucky enough to view the famous and
Ellen Estabrook
A Glimpse at METAR Reports By Alexis George, Weather Observer & Meteorologist METAR observations are submitted every hour of every day at Mount Washington Observatory. METAR is a format for reporting weather information that gets