First Week
2015-08-22 08:29:37.000 – Adam Gill, Summit Intern
This week is my first week up on the summit of Mount Washington. So far it has been quite an experience. The only other time I have been up on the mountain or anywhere in the North East was when I came up for the interview three weeks ago. The first day up was a nice day where the winds were under 15 mph for much of the day and there were not many clouds in the area. There was quite a bit of haze due to air pollution and high humidity so visibilities were around 20 miles for the day. We did have a few thunderstorms in the area during the afternoon.
Thursday morning had a really awesome sunrise, the fog was in the valleys with clear skies and the aerosols and particulates in the atmosphere allowed for there to be some brilliant colors. Within an hour, the fog socked in the summit for the rest of the day and into Friday. Winds also picked up with gusts getting up to 57 mph! Though this is nothing compared to the winds frequently seen up here, it is some of the strongest non-storm related winds that I have seen.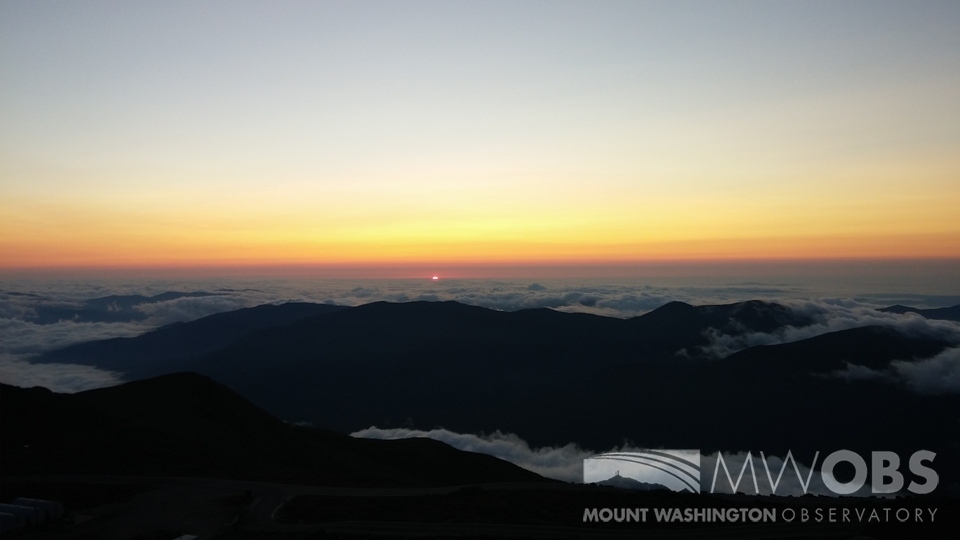 After being in the clouds for 36 hours, we had a surprising break in the clouds right at sunset on Friday evening. There were thunderstorms visible off to the east with a cloud layer several hundred feet below the summit allowing us to be an island in a sea of clouds. By Saturday morning the winds had become almost completely calm with some filtered sunshine through thin fog on the summit.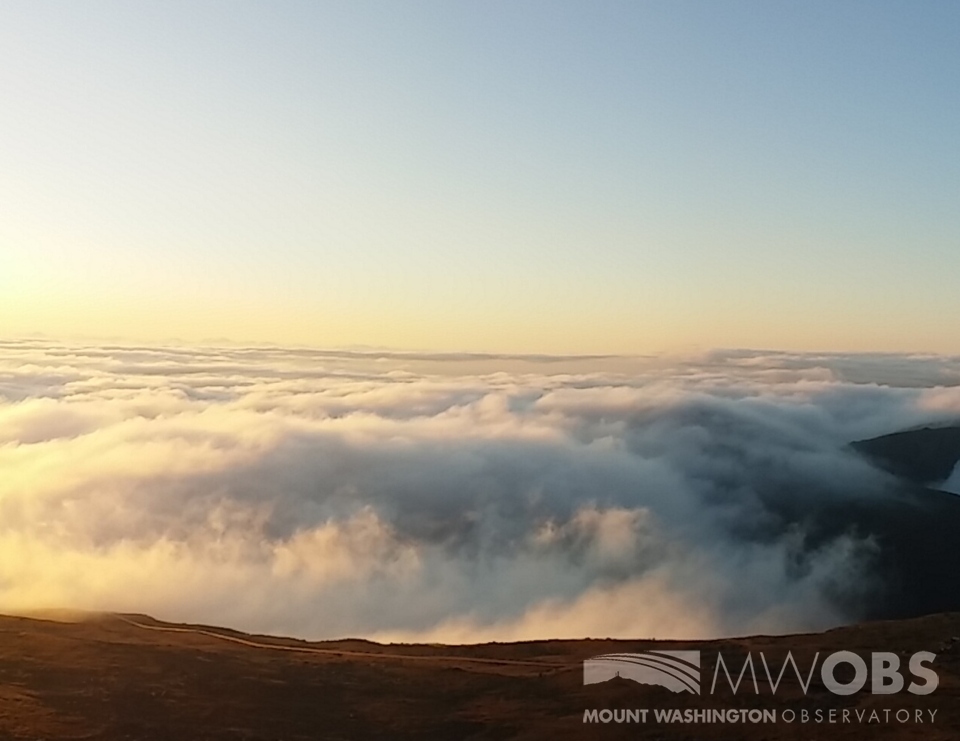 I have already got to experience some of the work that occurs at the summit on a day to day basis. I have never done any sort of radio broadcasting before and I got to record a broadcast for some local radio shows for their evening listeners on Thursday night.
Adam Gill, Summit Intern
Ellen Estabrook
Adjusting to Life on the Summit By Charlie Peachey Working on the summit of Mount Washington is not your average job. There aren't too many other places where the employees work and live together for
Ellen Estabrook
A Surprise Aurora By Francis Tarasiewicz After 17 months of working at New England's highest peak, it finally happened. On the night of November 12th, 2023, I was lucky enough to view the famous and
Ellen Estabrook
A Glimpse at METAR Reports By Alexis George, Weather Observer & Meteorologist METAR observations are submitted every hour of every day at Mount Washington Observatory. METAR is a format for reporting weather information that gets