French Toast Advisory
2016-12-27 21:29:54.000 – Ryan Knapp, Weather Observer/Staff Meteorologist
A coastal storm will be bombing out as it heads up the coast the coming days, delivering a significant winter storm as it moves into the Gulf of Maine Thursday into Friday morning. It is expected to bring over a foot of snow for most of the state with totals closer to two feet around parts of the White Mountains. Additionally it is looking like some areas will see a wintry mix with heavy, wet snow making its way into the mix. Winds will be ramping up and there is even the possibility for some "thundersnow" to make its way into parts of the Northeast. Low visibility will make travel difficult and widespread power outages at this point seem inevitable. With all of this in mind, it would be worthwhile Wednesday to start preparing just in case your area does lose power.
If you have lived in New England, this is old hat for you, and you already know what you need to do to prepare. If you are new here, you can head
HERE
for some useful information to help prepare as there is way too much information to provide than I can fit in one short blog post. As for what I do when I prepare, I make sure I accomplish three big things:
1.
Stock up with at least a weeks' worth of food and fluids. I know for New England that means the typical winter storm trinity – milk, bread, and eggs. But unless your plan is to make some epic French Toast, there are WAY better options to clear the shelves of to prepare. Water/Gatorade are a better option than milk as they don't require refrigeration. For protein, go with canned meats (ensuring you have a manual can opener), peanut/almond butter, granola bars, nuts, jerky, or trail mixes. And instead of bread, crackers as it is a lot easier to spread peanut butter on a cracker than bread when it is cold out.
2.
Fill my cars gas tank. If your area loses power, that means the pumps won't be working as most stations don't have back up power. Additionally, if an emergency arises, you have fuel at the ready to slowly crawl to where you need to be. And if your car is outdoors or well vented, you can hop in it for periodic heat, power, etc.
3.
Power up. Recharge batteries or power packs. Have spare batteries (checking their expiration dates). Keeping your phone fully charged (and then on airplane mode once power is out). Maybe having the tablet or e-reader at the ready to entertain. Making sure your flashlights have good batteries and are somewhere accessible.
There are plenty more little things I do – like making sure I have kerosene and camp stove fuel containers, my shovel is accessible, plenty of clothing layers and blankets are out and ready, coolers are up from the basement for storing food in, checking in on elderly people in my neighborhood, etc – but the three above are the big ones. If you want to keep the conversation going, head over to our Facebook page and comment on
this post
as to what you do to prepare to help others out in preparation.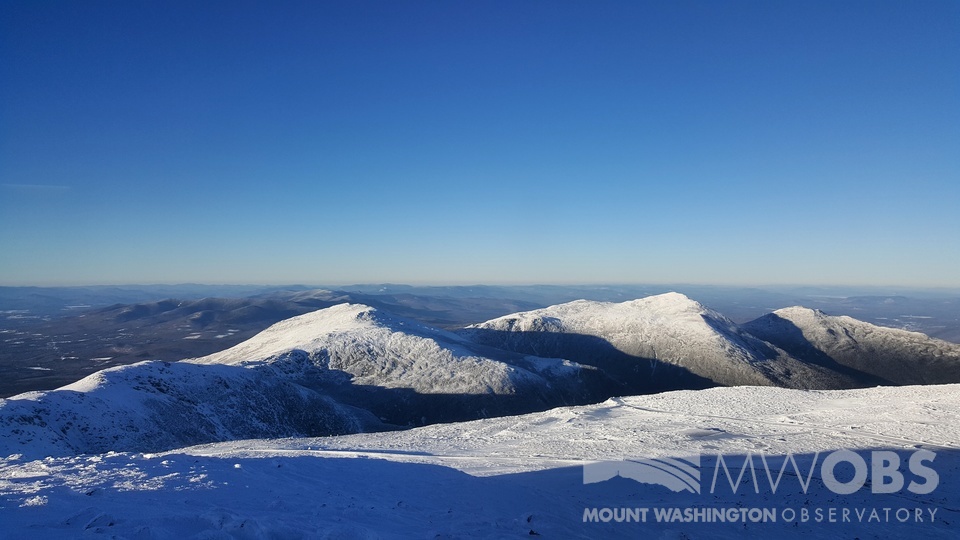 The White Mountains are about to get even more white with snow
Ryan Knapp, Weather Observer/Staff Meteorologist
Ellen Estabrook
Adjusting to Life on the Summit By Charlie Peachey Working on the summit of Mount Washington is not your average job. There aren't too many other places where the employees work and live together for
Ellen Estabrook
A Surprise Aurora By Francis Tarasiewicz After 17 months of working at New England's highest peak, it finally happened. On the night of November 12th, 2023, I was lucky enough to view the famous and
Ellen Estabrook
A Glimpse at METAR Reports By Alexis George, Weather Observer & Meteorologist METAR observations are submitted every hour of every day at Mount Washington Observatory. METAR is a format for reporting weather information that gets