Friends Made and Skills Learned
2017-08-28 17:22:20.000 – Jillian Reynolds, Summer Intern
As the summer is coming to an end, sadly so is this internship. Living on top of Mount Washington for three months has provided me with some of the greatest times of my life. Not only did I make life-long friends, I also learned many skills that could contribute to my future with meteorology.
Being some place new so far away from home can be intimidating. During the first week of this internship, I found out that the group of people that I would be seeing all summer was my type of people. Whether it was becoming excited about thunderstorms rolling in, everyone's music choices, talking about video games, or even laughing at the strangest things, I knew that I was in a good place. I have made many friends through this internship and I am so happy to have met each of them!
Along with making new friends, I have also learned skills that I could use in my future with meteorology. One skill was learning about different instruments that measure weather. One of the instruments is a Pitot Tube. The Pitot measures wind speed. Air will pressurize the tube that faces into the wind creating a difference in pressure between the total pressure from the wind and the static pressure. The change in the inner pressure will give us the wind speed after it is corrected for density. Pitot Tubes are used on the bottom of aircraft, as they measure very high wind speeds (up to roughly 285 mph for our system!). It is also useful in the winter time as it will heat itself up to 90°F, so we do not have to worry about it freezing in lighter icing events.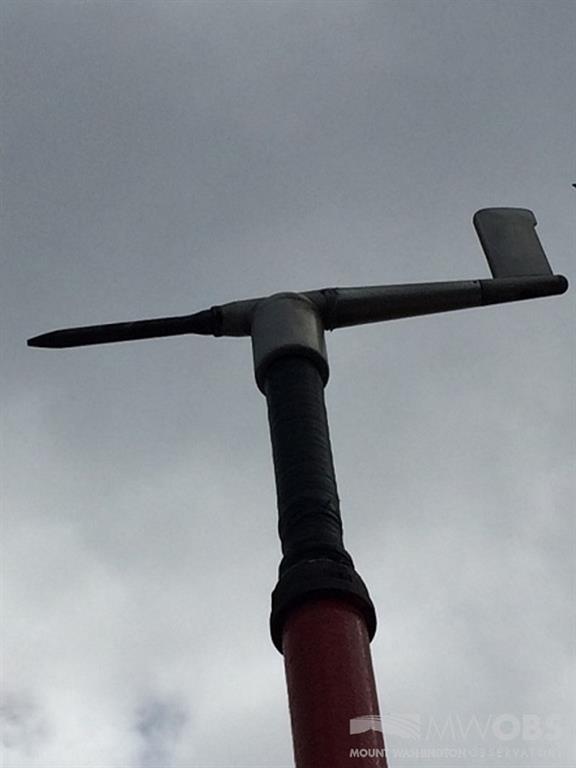 Another skill that I learned was to have more confidence in myself. Working retail in the Mount Washington Observatory's Summit museum and while giving observatory tours helped immensely with this. Knowing the questions to many of our customer's and member's questions made me feel smarter. My family also came to visit during our last shift and they wanted a tour. I was their guide and they said they learned a lot from me. My dad even told me that he could sense my confidence and that I knew what I was talking about. Having this skill would help me in the long run when I have to give presentations or speak with other meteorologists about weather.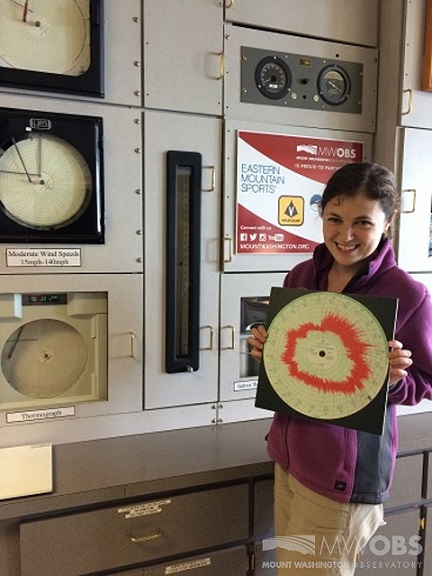 This internship was a great experience for me. I made many friends and learned many skills!
Jillian Reynolds, Summer Intern
Ellen Estabrook
Adjusting to Life on the Summit By Charlie Peachey Working on the summit of Mount Washington is not your average job. There aren't too many other places where the employees work and live together for
Ellen Estabrook
A Surprise Aurora By Francis Tarasiewicz After 17 months of working at New England's highest peak, it finally happened. On the night of November 12th, 2023, I was lucky enough to view the famous and
Ellen Estabrook
A Glimpse at METAR Reports By Alexis George, Weather Observer & Meteorologist METAR observations are submitted every hour of every day at Mount Washington Observatory. METAR is a format for reporting weather information that gets