From Crazy to Calm!
2020-02-03 14:34:14.000 – Ian Bailey, Meteorologist/Education Specialist
We're coming up on the end of another shift here on the summit of Mount Washington. And I've got to say, this shift has been VASTLY different compared to our last one. Last shift was crazy! We had 100+ mph winds for nearly 3 days, temperatures well below 0 (and wind chills even further down than that), and lots of awesome groups coming up for trips all weekend. It was certainly and whirlwind, pun intended. But this shift has been much more mellow! Just what we needed after a strenuous few weeks!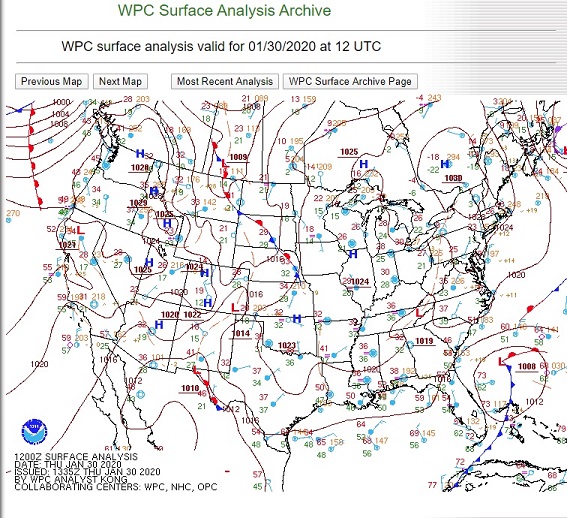 For our first 3 days up here, we were sitting under a massive region of high pressure! Clear blue skies, "moderate" temperatures and "low" wind speeds were the name of the game as we sat underneath the center of the high. It was great to be able to walk around the deck for an observation, being able to see so far away from the top, without getting battered around by crazy winds or flying ice chunks. Our crew definitely took in as much sunshine as we could before the weekend, giving us plenty of energy for the trips coming up to visit.
We had 2 climbing trips this past weekend, both full of wonderful folks to meet. The Friday trip came up with EMS, hiking up during the beginning of Ice Fest that was happening all weekend long. They were coming up in the tail end of the high pressure, so they had great views despite the building cloud cover in the afternoon. They were all so engaged and ready to learn, despite the long climb and some very tired legs. But as we tell each group, while we are super glad to share our information with everyone and give tours of the Observatory, it's also super nice for us to have some new faces to talk to and meet after a few days into the shift. They hiked out the next morning, down in some foggy conditions initially, and made room for the second hiking trip coming up from Synnott Mountain Guides. Another great group of hikers, and even a previous Edutrip member, led by Jim Gagne on their foggy ascent to the summit. With slightly harsher conditions, this group was bit more exhausted after arriving on top. But they enjoyed the tour and the climb to the top of the tower, and the whole group, hikers and Observers, listened to Jim tell stories of his Everest adventures from years past. It was a great weekend for trips overall, again full of lots of wonderful people to meet! We hope they all enjoyed their stay!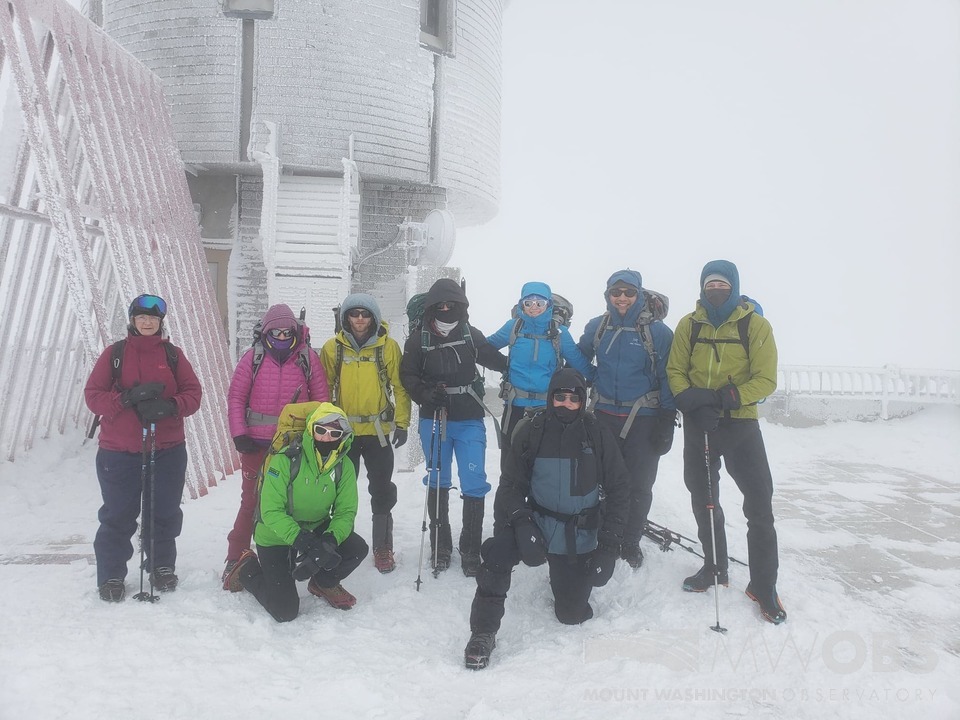 EMS Climbing Trip getting ready to depart the summit in the fog!
Particularly nice for the Synnott group, they had an excellent sunrise Sunday morning to hike down in. Admittedly, we weren't 100% sure if we'd get a sunrise in the first place. But not only did we get one, we got one that was full of fascinating weather phenomena to witness! Check out a few of the pictures I captured after I finished the morning synoptic!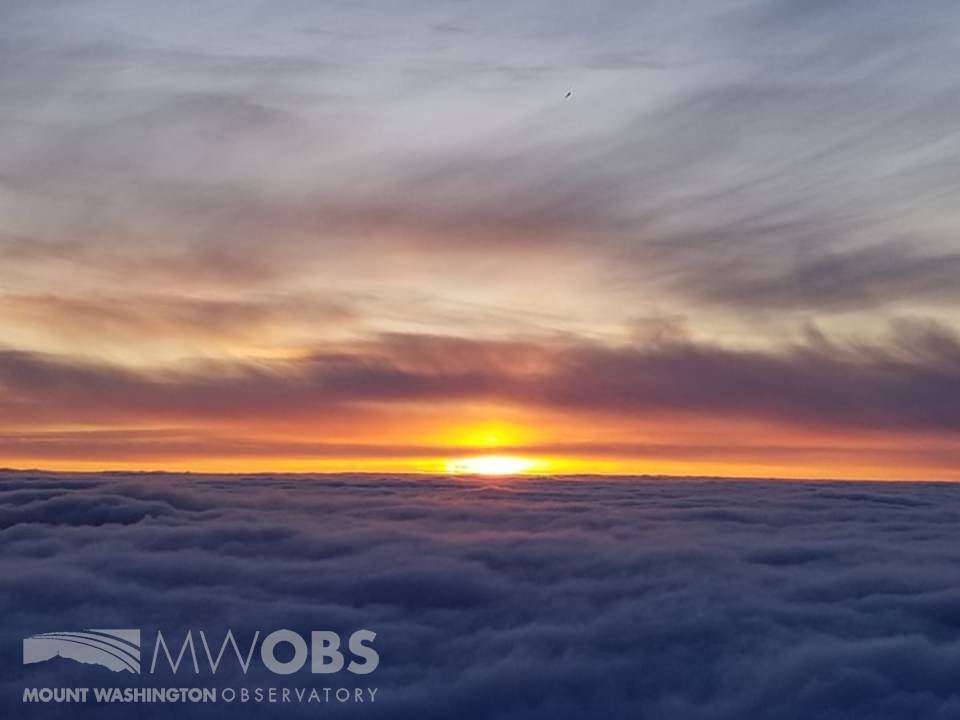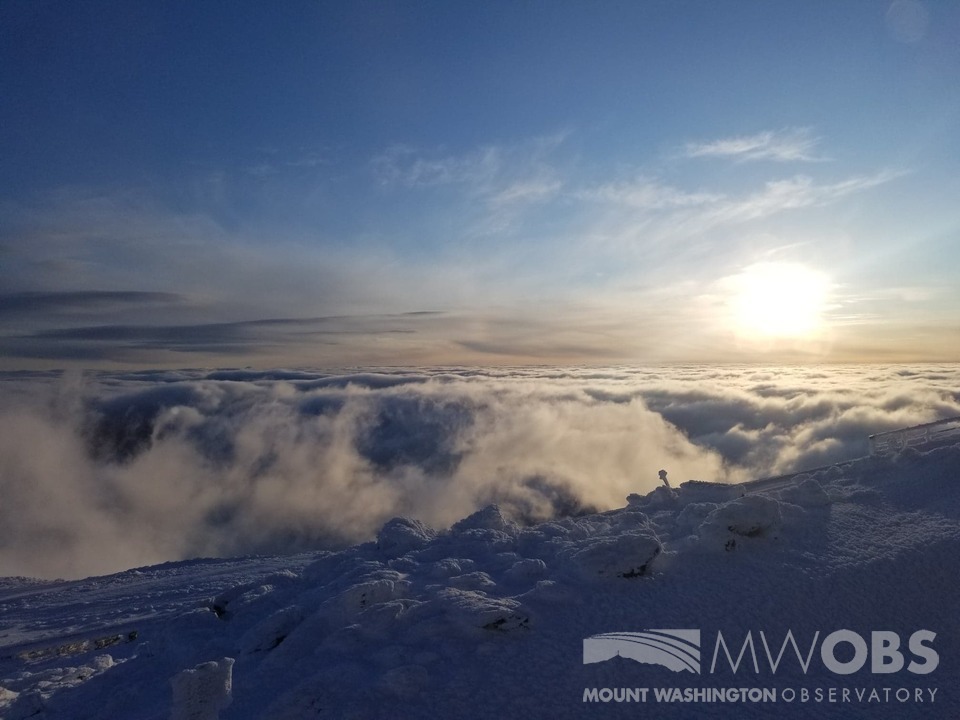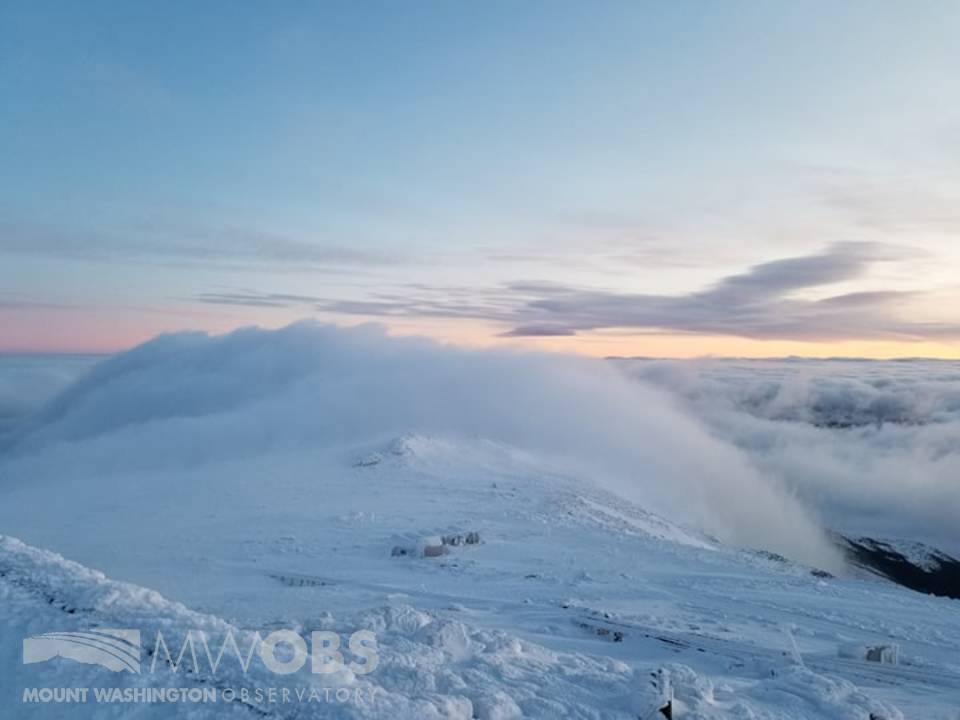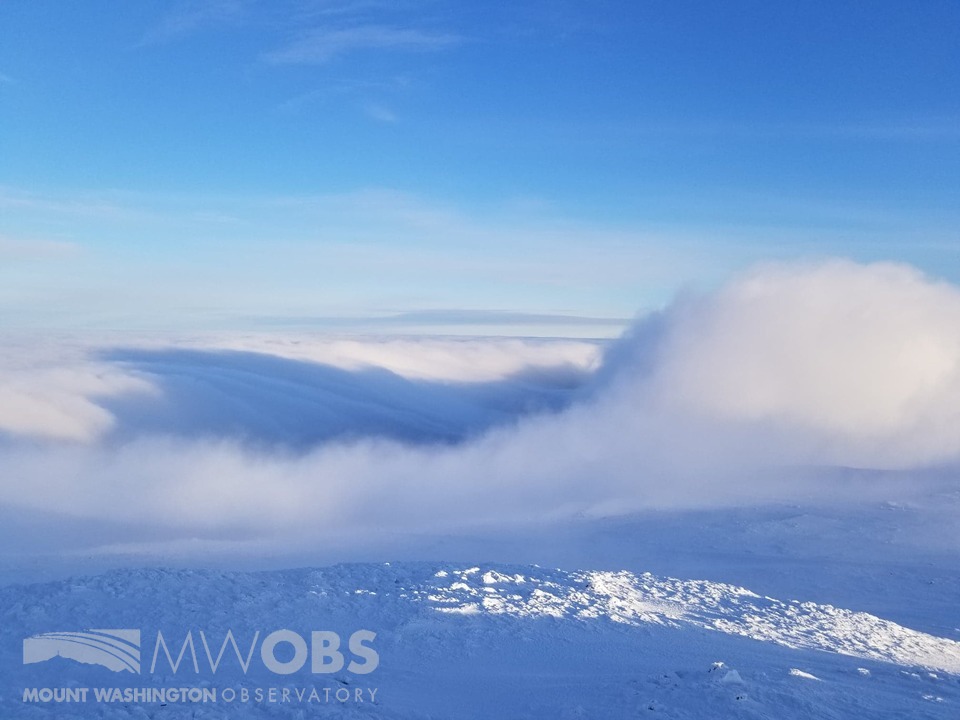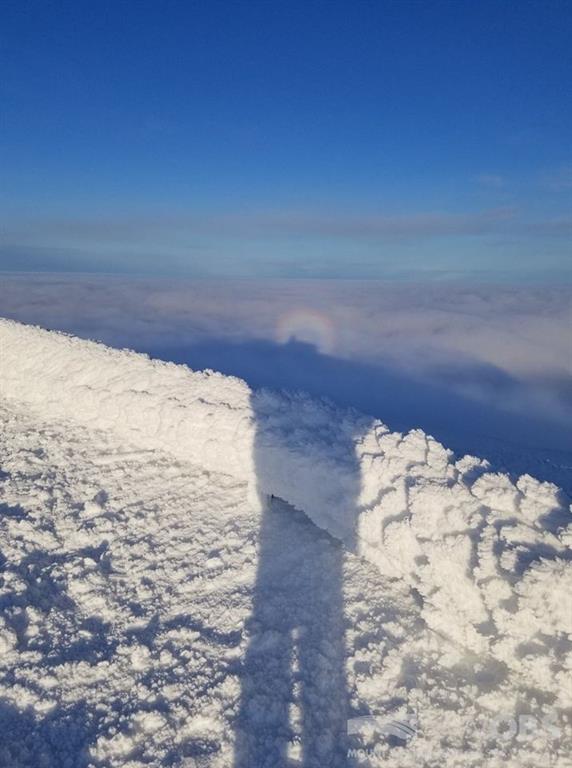 As you can see, we had incredible Undercast lit up by the sun. We had rolling clouds down from the Northern Presidentials and up over the Crags. We had brocken spectre, sun pillars, lenticulars, oh my! It was incredible to witness, and I found myself barely able to keep up taking pictures and time-lapses of everything that was occurring (something that hasn't happened to me up here in a while!)
So what an incredible moment and such a lovely wrap-up to the weekend. It's been another week of hard, fulfilling work. And since we're back into our typical winter conditions as of the time of this writing, our crew is looking forward to the down week ahead. But after such a wonderful weekend on the summit, we once again find ourselves having a deep appreciation of the mountain, the work that we do, the people we meet, and the incredible sights we get to see. It's a one-of-a-kind experience here at the home of the world's worst weather. And we are glad to be a part of it!
Ian Bailey, Meteorologist/Education Specialist
Ellen Estabrook
Adjusting to Life on the Summit By Charlie Peachey Working on the summit of Mount Washington is not your average job. There aren't too many other places where the employees work and live together for
Ellen Estabrook
A Surprise Aurora By Francis Tarasiewicz After 17 months of working at New England's highest peak, it finally happened. On the night of November 12th, 2023, I was lucky enough to view the famous and
Ellen Estabrook
A Glimpse at METAR Reports By Alexis George, Weather Observer & Meteorologist METAR observations are submitted every hour of every day at Mount Washington Observatory. METAR is a format for reporting weather information that gets