From Glaze to Haze
2015-05-15 14:31:28.000 – Mike Carmon, Co-Director of Summit Operations
Our shift's arrival to the summit on Wednesday was shrouded in fog and caked in slippery glaze ice. It was not exactly the welcome we were expecting, but Mount Washington is not exactly known for its warm hospitality. Nevertheless, we braved the slick roads and low visibilities and made it to the summit in decent time (thanks to the chains on our tires).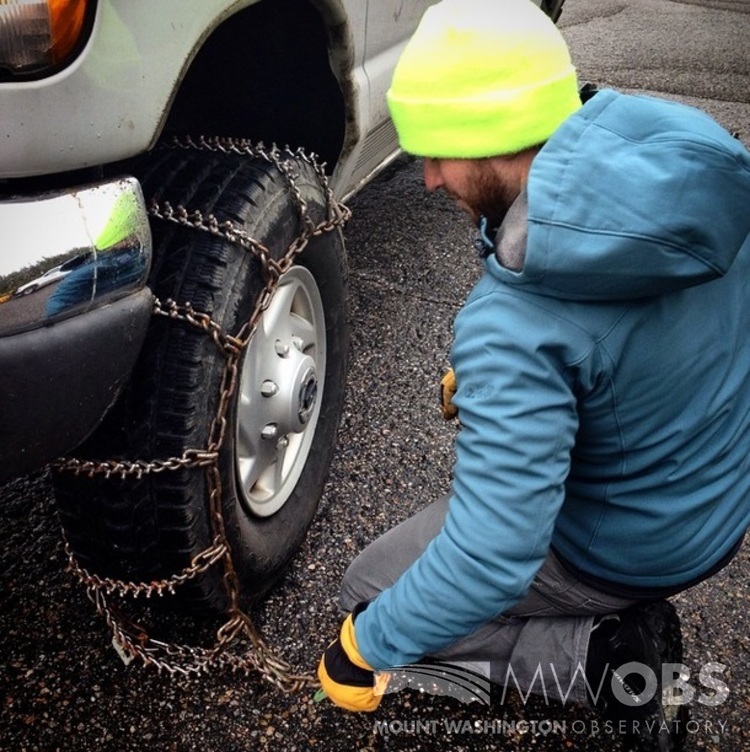 It never ceases to amaze me when I witness the amount of glaze ice that can accrue on the summit after a single night of sub-freezing temperatures accompanied by fog. Towers, buildings, instruments, and all other surfaces were completely encased in chilly confines, giving us all a hankering for glazed donuts.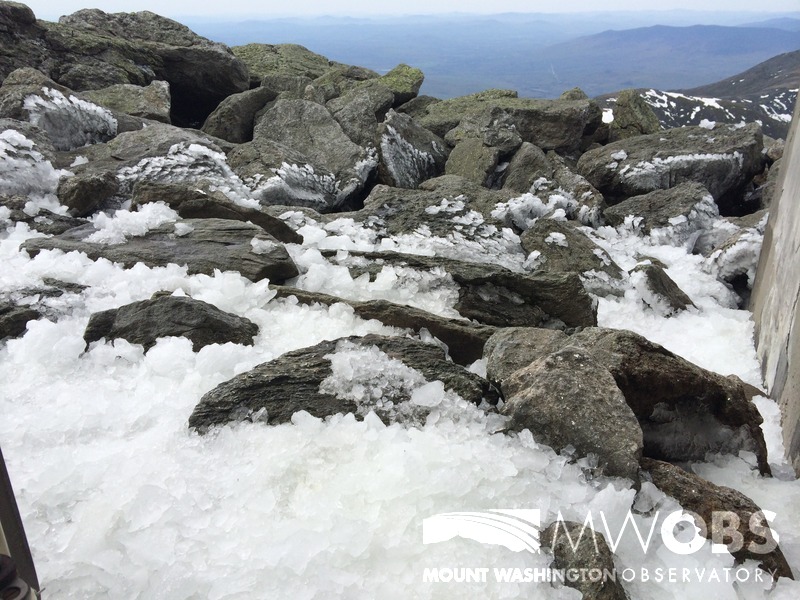 It would not take long for this shiny coating to loosen its grip on the summit paraphernalia, though. Temperatures yesterday climbed above freezing enough to begin the melting process, while today's highs soared well into the 40s, eating away at the glaze with much efficiency. The sounds of large ice-chunks falling off of all the summit towers has been the proverbial theme song for the day today, which has struck quite an ominous tone during our weather observations. The crystal-clear horizon of the dry winter months has morphed into a more milky and hazy air quality, which will stick with us until snow begins to creep back into our forecasts.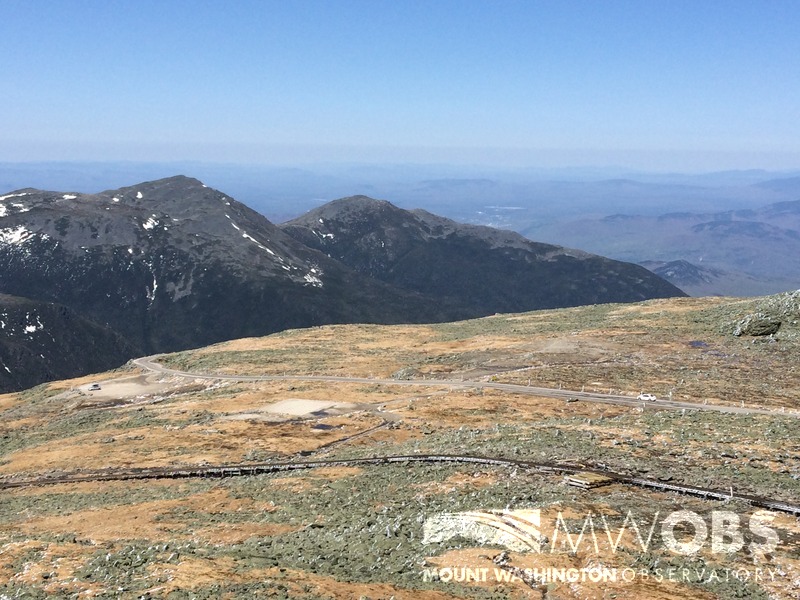 With the ice managing to melt as quickly as it did, the Mt. Washington Auto Road opened its gates to the public on Thursday morning, allowing ascents to the summit for the first time since October of 2014! With as long and brutal as this winter was, it was a welcome sight to see cars climbing Home Stretch–a scene signaling that summer has officially arrived for us summit-dwellers.
Mike Carmon, Co-Director of Summit Operations
Ellen Estabrook
Adjusting to Life on the Summit By Charlie Peachey Working on the summit of Mount Washington is not your average job. There aren't too many other places where the employees work and live together for
Ellen Estabrook
A Surprise Aurora By Francis Tarasiewicz After 17 months of working at New England's highest peak, it finally happened. On the night of November 12th, 2023, I was lucky enough to view the famous and
Ellen Estabrook
A Glimpse at METAR Reports By Alexis George, Weather Observer & Meteorologist METAR observations are submitted every hour of every day at Mount Washington Observatory. METAR is a format for reporting weather information that gets