Fureezing in July
2016-07-06 07:31:37.000 – Marty, Summit Cat
Meow, everyone. Marty the Summit Cat here, writing to inform you of some paw-sitively crazy events happening up here on Mount Washington. It is now July, a time of year where I normally enjoy spending time outside, lounging out on the rocks, and catching some sun rays on the top of the meow-ntain. Unfortunately, Mt. Washington seems to have fur-gotten that it is summer. Over the past week, temperatures have fallen to the mid-30s, and the wind speeds almost reached 100 mph! It has been a cat-astrophe!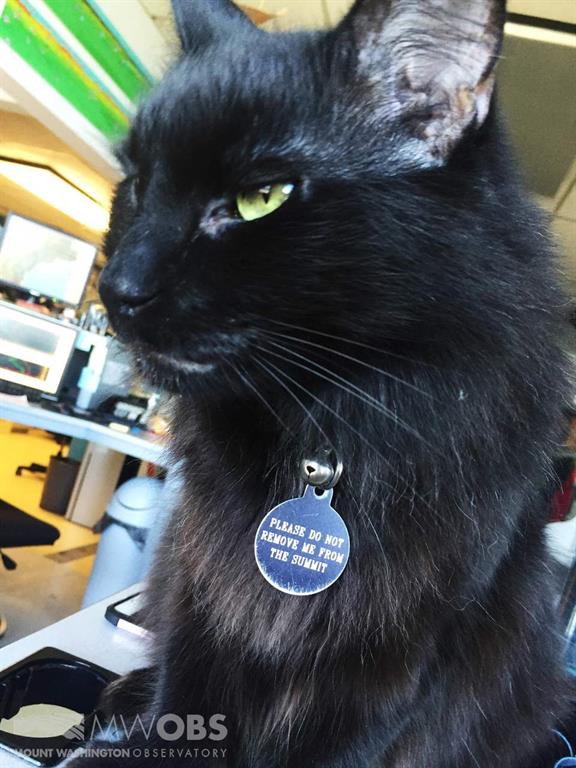 Paw-don me, I don't want to seem as though I'm complaining. Although these conditions are far from purr-fect, I do sometimes enjoy the colder weather. The blowing winds and near freezing temperatures give me an excuse to utilize my greatest tail-ent; finding a cozy spot in the weather room and taking a nap. My fur-avorite spots include the desk chairs and the top of whatever paperwork is currently being filled out. Un-fur-tunately, the observers and interns often don't appreciate my choice of a napping location, and have the nerve to pick me up and move me to the floor! Don't they know I am far su-purr-ior to them?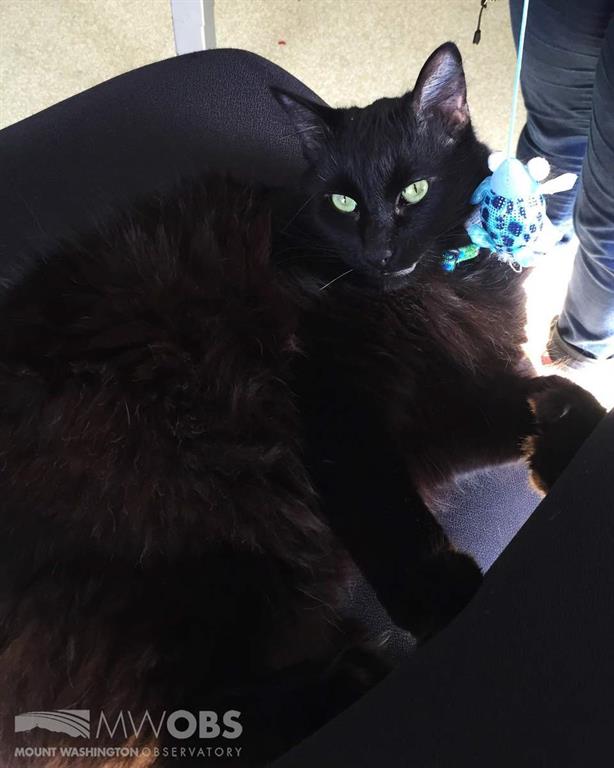 Since I have lived on the summit for over eight years, I am very familiar with the weather up here, and I know that it can change drastically at any meow-ment. Conditions can go from being simply a-paw-ling to won-fur-ful all in the same day! Be-claws of this, I'm hopeful that the summer weather will be coming back soon, at least for a little while. I will become my usual hy-purr self once the sun comes back. In the meantime, you may see me strutting through the weather room or guarding my food bowl, anxiously awaiting someone to fill it with delicious kitty kibble.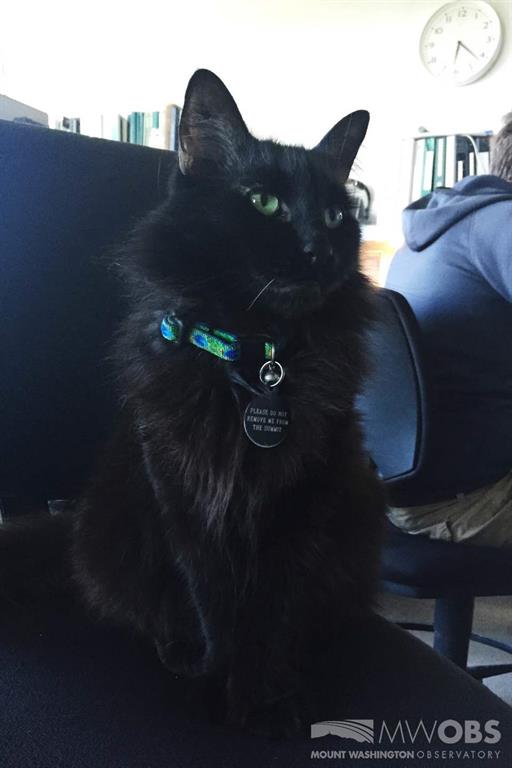 Marty, Summit Cat
Ellen Estabrook
Adjusting to Life on the Summit By Charlie Peachey Working on the summit of Mount Washington is not your average job. There aren't too many other places where the employees work and live together for
Ellen Estabrook
A Surprise Aurora By Francis Tarasiewicz After 17 months of working at New England's highest peak, it finally happened. On the night of November 12th, 2023, I was lucky enough to view the famous and
Ellen Estabrook
A Glimpse at METAR Reports By Alexis George, Weather Observer & Meteorologist METAR observations are submitted every hour of every day at Mount Washington Observatory. METAR is a format for reporting weather information that gets