Home of the World's Worst Weather Live!
2020-03-30 14:09:36.000 – Rebecca Scholand, Summit Operations Manager
It's nothing new that the Mount Washington Observatory is committed to education. In fact, part of our mission is to advance the understanding of the natural systems that create Earth's weather and Climate. In response to the COVID-19 pandemic forcing schools to close nationwide we hit the drawing board to create a virtual classroom. Starting today, we are offering free distance learning programs three times a week to support educators in providing remote learning opportunities from the "Home of the World's Worst Weather".
Utilizing Facebook Live, students can join "Home of the Worst Weather Live" three days a week. Every Monday, Tuesday and Thursday at 11:15am one of our Weather Observers or Staff members will present on a variety of topics. Monday's we will focus on a special topic, while Tuesday's and Thursday's we will highlight the latest weather conditions and review the higher summits forecast. Each program will also include a Q&A session in real time. Concluding each live program, we will upload the sessions to our website at mountwashington.org/classroom so they can be viewed at any time. In addition to the programs, the site will also provide resources and activities related to the science of weather for use by students to explore further on their own.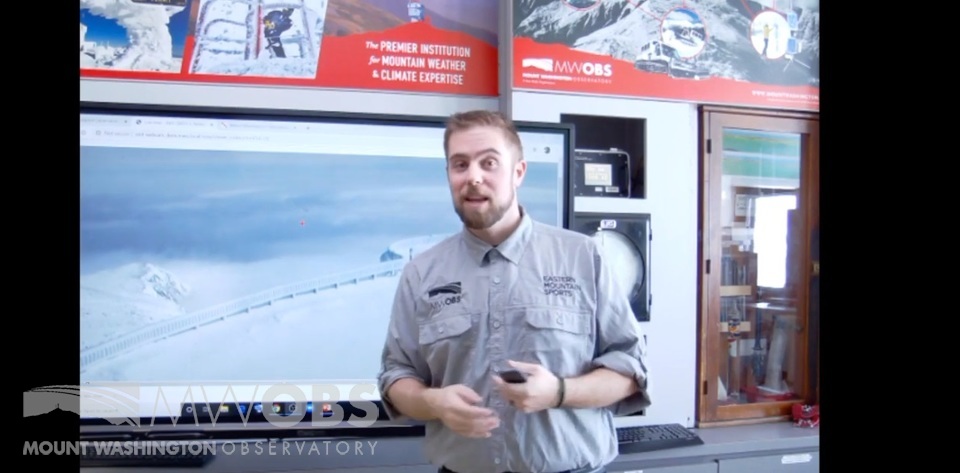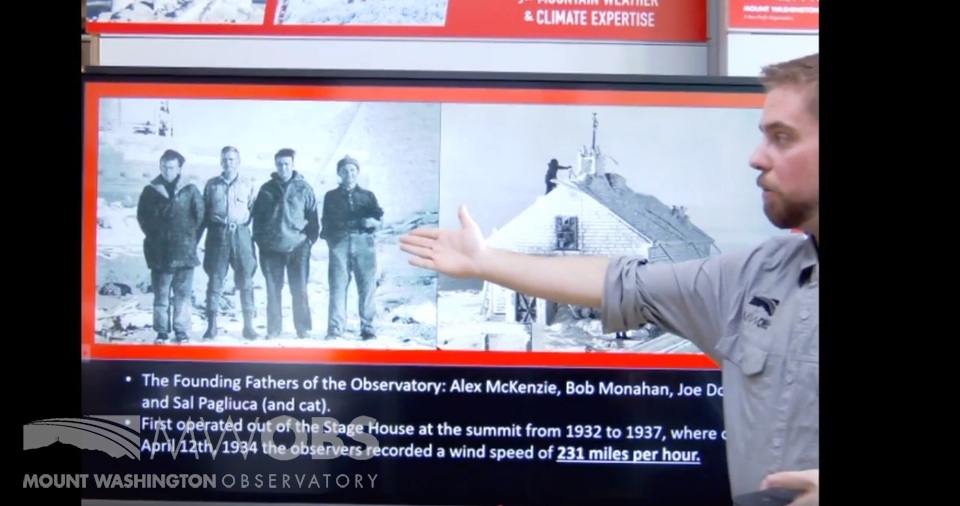 Today's program premier was kicked off by Weather Observer and Education Specialist Ian Bailey with a specialized focus on "An Introduction to Mount Washington and the Observatory". For a kick off we had quite a few tuning in with some great questions from our viewers. Over the next few weeks we are looking forward to bringing Mount Washington into your home! We'll discuss many different topics, including how to take Weather Observations, the different measurements/parameteres that are involved in that process, and so much more! Make sure you tune in with some good questions, and enjoy!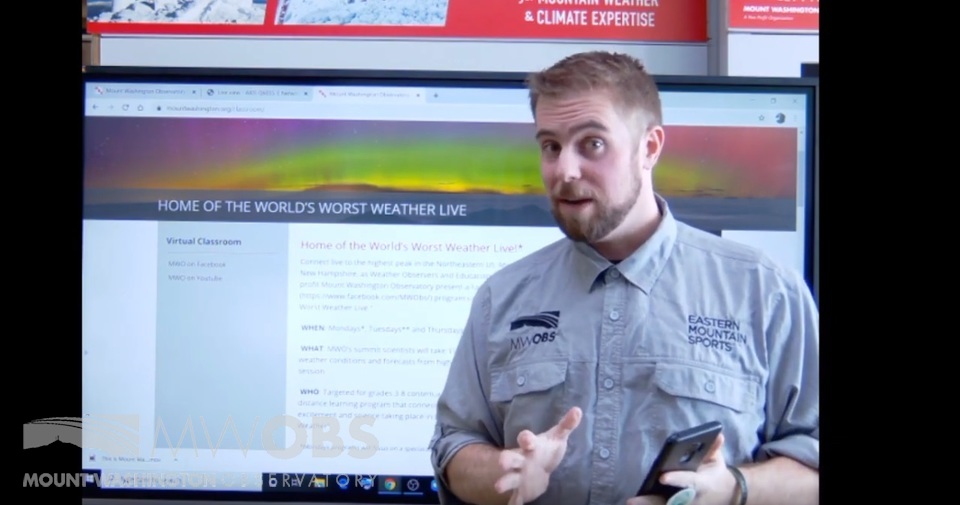 Rebecca Scholand, Summit Operations Manager
Ellen Estabrook
Adjusting to Life on the Summit By Charlie Peachey Working on the summit of Mount Washington is not your average job. There aren't too many other places where the employees work and live together for
Ellen Estabrook
A Surprise Aurora By Francis Tarasiewicz After 17 months of working at New England's highest peak, it finally happened. On the night of November 12th, 2023, I was lucky enough to view the famous and
Ellen Estabrook
A Glimpse at METAR Reports By Alexis George, Weather Observer & Meteorologist METAR observations are submitted every hour of every day at Mount Washington Observatory. METAR is a format for reporting weather information that gets