I'm Dreaming of a…
2018-12-24 10:06:05.000 – Taylor Regan, Weather Observer/Research Specialist
White Christmas! I decided to do a little digging in the archives, as Christmas comes but once a year, and at the Observatory anyway, there are a few different options available courtesy of the weather when it comes to having a "white Christmas." I started wondering what the odds were, and thought I'd share the results!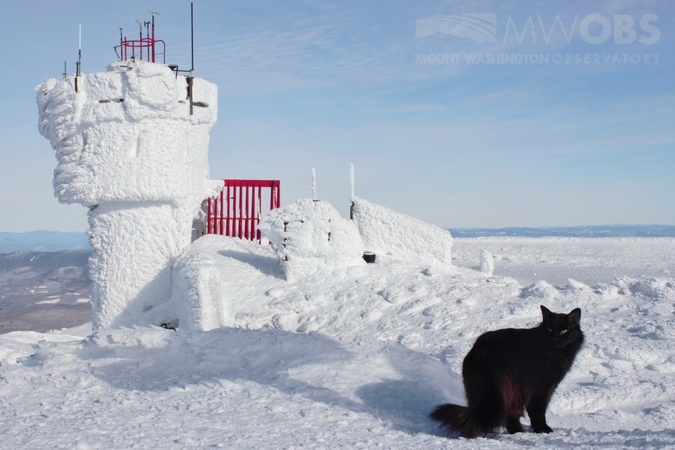 Firstly, let me explain that one could interpret a "white Christmas" a few different ways up here on the summit, and that's due to the variety of weather we see! Firstly, and exceedingly common, the summit could be in the fog on Christmas, which often (in addition to drastically reducing visibility) bathes everything that you can see in a bright white glow. Secondly, there could be snow on the ground: for my query I decided that at least one inch of snow on the ground would be enough to render it a "white Christmas," this is also what the National Weather Service considers to qualify for a white Christmas. This is fairly common as well, with our first snow typically sticking around on the summit in mid- to late- October. Thirdly, and what is most iconic, is snow that is actively falling. I considered snowfall of at least 0.1" on December 25th to count.
Here are the individual likelihoods that the summit weather meets either of the three conditions for a "white Christmas."
Fog: 68.7 % Likelihood
Snow (≥1" on ground): 86.7 % Likelihood
Snow (≥0.1" fallen): 61.4 % Likelihood
Likelihood of either snow fall, snow pack, or fog meeting criteria for a "white Christmas:" 98.4 %
Likelihood of all three criteria being met: 36.6%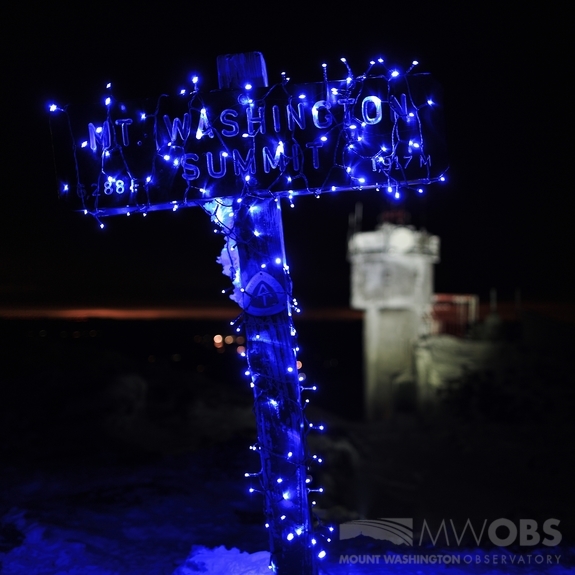 Annnddd, just for a little extra trivia: The coldest temperature recorded on the summit on December 25th is -29°F. Additionally, the most snow recorded on the summit on Christmas day is 13.9 inches.
Happy Holidays All! (And to all a good night!)
Taylor Regan, Weather Observer/Research Specialist
Ellen Estabrook
Adjusting to Life on the Summit By Charlie Peachey Working on the summit of Mount Washington is not your average job. There aren't too many other places where the employees work and live together for
Ellen Estabrook
A Surprise Aurora By Francis Tarasiewicz After 17 months of working at New England's highest peak, it finally happened. On the night of November 12th, 2023, I was lucky enough to view the famous and
Ellen Estabrook
A Glimpse at METAR Reports By Alexis George, Weather Observer & Meteorologist METAR observations are submitted every hour of every day at Mount Washington Observatory. METAR is a format for reporting weather information that gets