In Like a Lion, Out Like a Lamb?
2019-03-23 20:33:43.000 – Taylor Regan, Weather Observer/Research Specialist
"In like a lion, out like a lamb." It's a common saying, and one that is often ascribed to the somewhat tumultuous weather often peppering the month of March. In the Northern Hemisphere, this is often due to the March being the "turning point" between the months of winter and spring. Many times, anecdotes or sayings like these are passed down between generations, stemming from observations made prior to scientific data being readily available. They were passed along to help people understand the whims of nature, and often stemmed from tangible evidence of their occurrence or passing.
March is our snowiest month, on average, on the summit of Mount Washington. With a "skewed" set of seasons up here that seem to favor winter, I wasn't sure what impact the transition to meteorological spring would have on our weather, so I decided to do a little digging. Here's what I've found:
I split the month of March into two blocks (the first half, and the second half) and picked three variables that were good indicators (to me) of the intensity of winter conditions on the summit: temperature, wind speed, and average daily snowfall. In all three categories there was a significant spring-like turn between the beginning and ending of the month, as seen below.
March 1-15
Average Temperature: 10.0F
Average Wind Speed: 42 mph
Average Daily Snowfall: 1.7"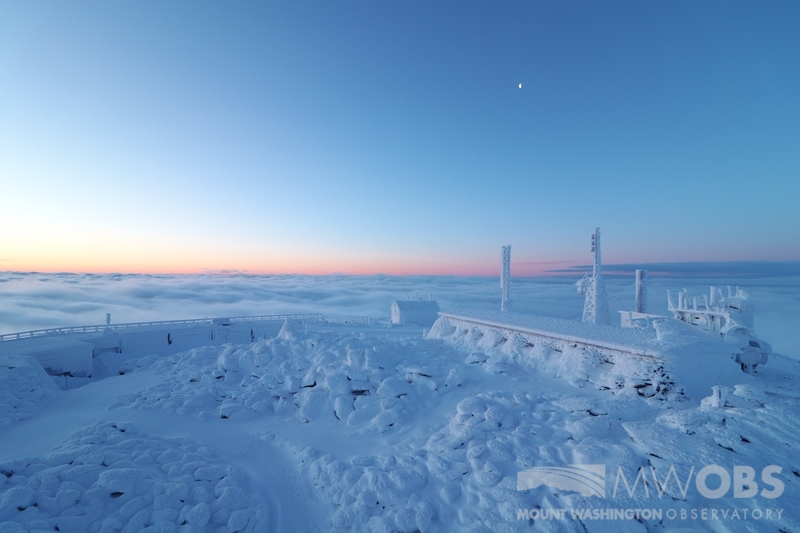 Figure 1.
March 9
th
2018
March 16-31
Average Temperature: 14.9F
Average Wind Speed: 39 mph
Average Daily Snowfall: 1.4"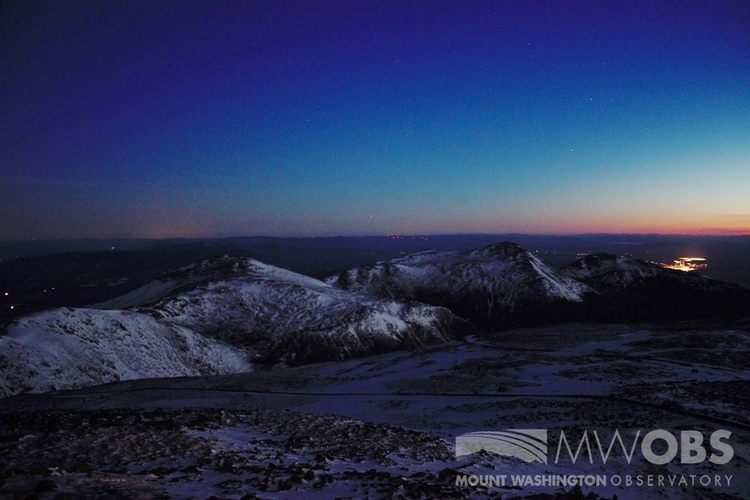 Figure 2. March 20
th
, 2017
As you can see, the temperature increased, while winds and daily snowfall amounts decreased. Of course, there are always fluctuations year to year, but this analysis definitely has me thinking spring! It won't be long now before we'll be removing our winter storm windows and preparing for summer!
Taylor Regan, Weather Observer/Research Specialist
Ellen Estabrook
Adjusting to Life on the Summit By Charlie Peachey Working on the summit of Mount Washington is not your average job. There aren't too many other places where the employees work and live together for
Ellen Estabrook
A Surprise Aurora By Francis Tarasiewicz After 17 months of working at New England's highest peak, it finally happened. On the night of November 12th, 2023, I was lucky enough to view the famous and
Ellen Estabrook
A Glimpse at METAR Reports By Alexis George, Weather Observer & Meteorologist METAR observations are submitted every hour of every day at Mount Washington Observatory. METAR is a format for reporting weather information that gets