Living in the Clouds
2017-05-27 17:43:54.000 – Julia Moreland, Summit Intern
Hello all! My name is Julia Moreland, and I am truly humbled and ecstatic to be one of the summer interns here at Mount Washington Observatory. I grew up in the small town of Marlborough, Connecticut, and developed a passion for atmospheric science through the diverse and ever-changing weather of New England. Through Nor'easters with blizzard conditions, bitter cold snaps and heat waves, and even hurricanes riding up the coast, there was so much that I appreciated and loved about the intense impacts that weather could have on everyday life.
I pursued this passion by attending Plymouth State University, where I am currently in my junior year working toward a bachelor's degree in meteorology and minor in physics and mathematics. In order to stay as involved with weather as possible, I immediately applied for and received a work-study job in our Judd Gregg Meteorology Institute, where I and another student take daily CoCoRaHS rain measurements from the rooftop, as well as snow albedo measurements in the winter months. Last summer I was fortunate enough to receive an REU at Hobart and William Smith Colleges, where I completed a study on long distance lake-effect snow. I was later able to present this research at the AMS Student Conference in Seattle, Washington, as well as the Northeastern Storm Conference in Saratoga Springs, New York.
In my free time, I enjoy hiking, skiing, as well as running on the streets and on any trails I can find. As a true challenge, I recently completed the Walt Disney World Marathon with Christopher Hohman back in January.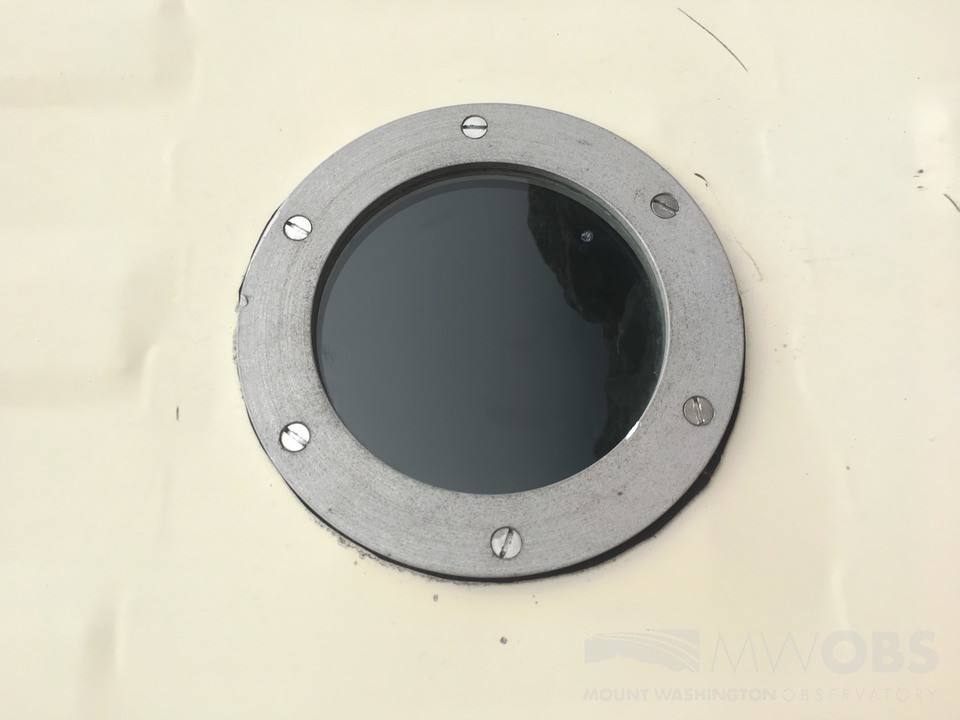 Though I have only been here a short time, I am incredulous at the beauty that this place holds. We have spent much of my first week in the clouds, but in the moments that the fog has broken or become completely clear, the view goes on for miles. Our first night, we were treated to an exceptional sunset beyond anything I had ever seen. The silence was deafening, and the mountains so clear and perfect that I couldn't help but want to touch them like they were paintings. I have always loved being in the presence of mountains like this, as it makes us as small and human as we could ever be. How humbling it is to be the tallest in all of White Mountains.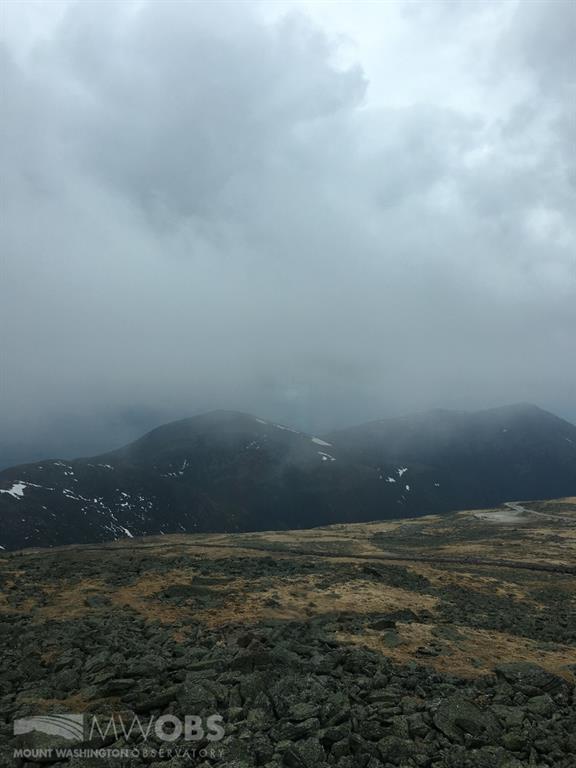 A few days ago, I saw my first hurricane force winds, gusting over 80 miles per hour. Of course, I geared up and went out onto the deck to experience it! The rain was heavy and the fog very thick, but the wind was strong enough to hold me up without using any of my own strength. This is a feeling I will never forget.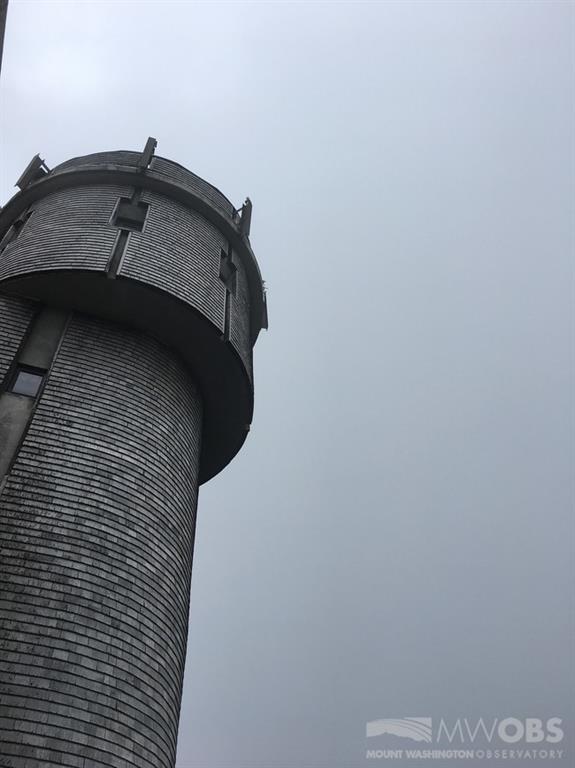 I have always believed that learning by example is one of the best ways to gain knowledge, and this has proven to be true through this past week. Being in the presence of and being able to watch the observers at work is something of great value; completely different from learning in a classroom. There is so much knowledge, skill and intellect within the office, and I am truly lucky to be able to learn from professionals at this level.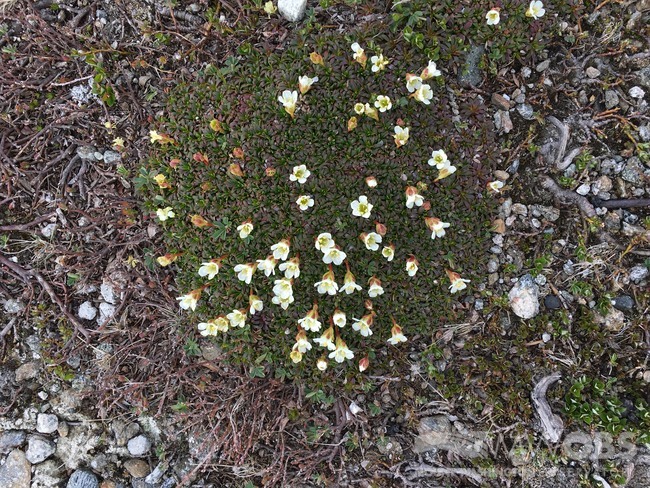 As is part of being an intern, I have been learning to give tours of the observatory, producing forecasts for a completely different location than I am used to, reading these forecasts to the surrounding huts in the White Mountains, and conducting my own research under the guide of Dr. Eric Kelsey. I'm sure that the diversity of my learning experiences will prove to be invaluable when I complete my internship, as I will have gained a wealth of knowledge and skill. I can't wait to see what the rest of the summer holds!
Julia Moreland, Summit Intern
Ellen Estabrook
Adjusting to Life on the Summit By Charlie Peachey Working on the summit of Mount Washington is not your average job. There aren't too many other places where the employees work and live together for
Ellen Estabrook
A Surprise Aurora By Francis Tarasiewicz After 17 months of working at New England's highest peak, it finally happened. On the night of November 12th, 2023, I was lucky enough to view the famous and
Ellen Estabrook
A Glimpse at METAR Reports By Alexis George, Weather Observer & Meteorologist METAR observations are submitted every hour of every day at Mount Washington Observatory. METAR is a format for reporting weather information that gets