Long Way From Home
2019-05-26 17:20:29.000 – Austin Patrick, Summit Intern
Coming from Ohio to New Hampshire to Mount Washington is an experience, and it's one that should be shared! My name is Austin Patrick and I am one of the multiple interns for this summer. As I already said, I am from Ohio, near Mansfield, Ohio to be specific. I just graduated from Ohio University this May. I guess you can say I have friends in high places as both me and observer Ian Bailey are fellow alumni and have known each for two years being in Athens, Ohio together. You may be wondering how much it takes to adjust being from the eastern edge of the Midwest to moving to New England, luckily I am a Celtics and Red Sox fan since birth, so I feel like I will blend in just fine.
I graduated with a degree in meteorology, and my main focus is extreme weather and the communication of it. I use to be terrified of storms as a kid, but it grew into a passion as I got older. I have experienced many kinds of extreme weather events. I am currently focusing my studies in Emergency Management and I am in an online grad school program at Millersville University. From snowstorms in Ohio to storm chasing in the Central Plains, I've experienced many types of extreme weather in my life, but I've never experienced what Mount Washington has to offer. Mountain meteorology is a whole new ball game that I'm glad to be a rookie in. So far I've experienced 100+ wind gusts and have been adjusting well to the altitude.
I will be conducting research for Mount Washington known as the "Flux Tower Project" with fellow intern Ben Charles. You can find me in the weather room, museum, or giving a tour or two. These three months will be a wild ride and I can't wait to experience it and better myself as a meteorologist.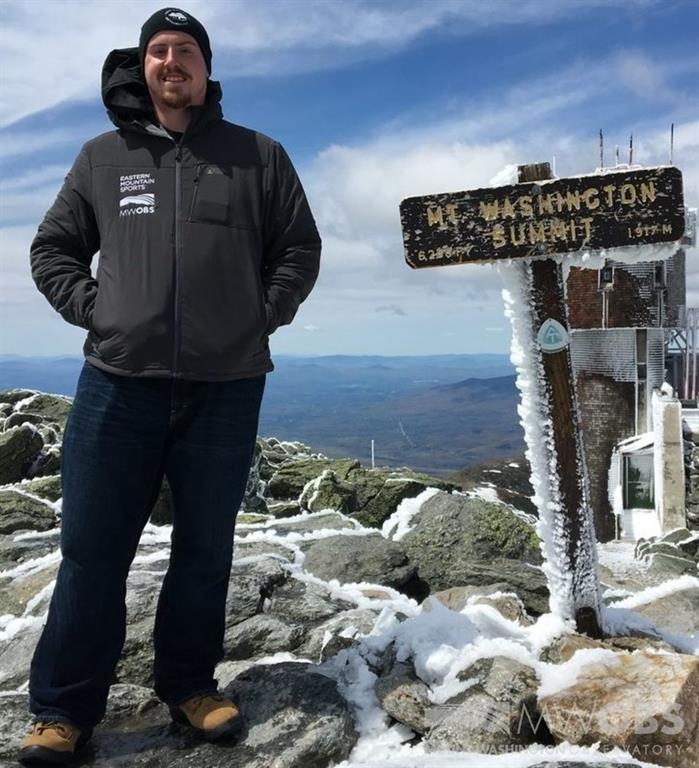 Austin Patrick, Summit Intern
Ellen Estabrook
Adjusting to Life on the Summit By Charlie Peachey Working on the summit of Mount Washington is not your average job. There aren't too many other places where the employees work and live together for
Ellen Estabrook
A Surprise Aurora By Francis Tarasiewicz After 17 months of working at New England's highest peak, it finally happened. On the night of November 12th, 2023, I was lucky enough to view the famous and
Ellen Estabrook
A Glimpse at METAR Reports By Alexis George, Weather Observer & Meteorologist METAR observations are submitted every hour of every day at Mount Washington Observatory. METAR is a format for reporting weather information that gets