Marty's Big Day
2015-08-07 15:24:30.000 – Marty, Summit Cat
Hey guys, Marty here. I just wanted to let everyone know that this past week I was taken down for a veterinary appointment in the valley. The ride down was definitely not my favorite part; as many of you know I almost never leave the summit, so I'm a little wary of cars. However, once I was down there I adjusted right away. In fact, I actually thought it was really cool seeing all of the trees and blue skies, which are sights unseen at an elevation of 6288 feet! The veterinarian gave me a clean bill of health. She actually said I was probably the healthiest she had ever seen me. My coat is super fluffy and shiny, and my eyes are bright. I'm almost 9 years old, and I still feel like a kitten!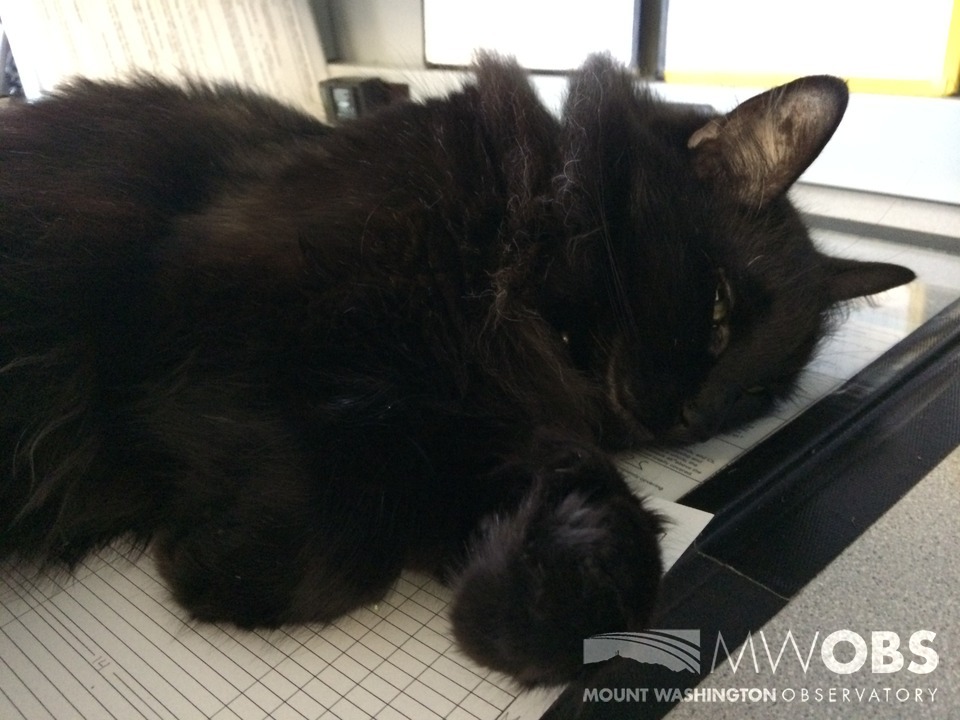 The beginning of this shift on the summit was pretty exciting. I was really happy to be back with all my fur-iends in the Observatory and State Park. Not only were all the summit staff here, but almost everyone who works for the Mount Washington Observatory was here for the night as well for a staff retreat. It was such a blast hanging out with everyone and getting to know them. They are all pretty paw-some so if you're ever in North Conway, you should check out the Weather Discovery Center and say hi to them.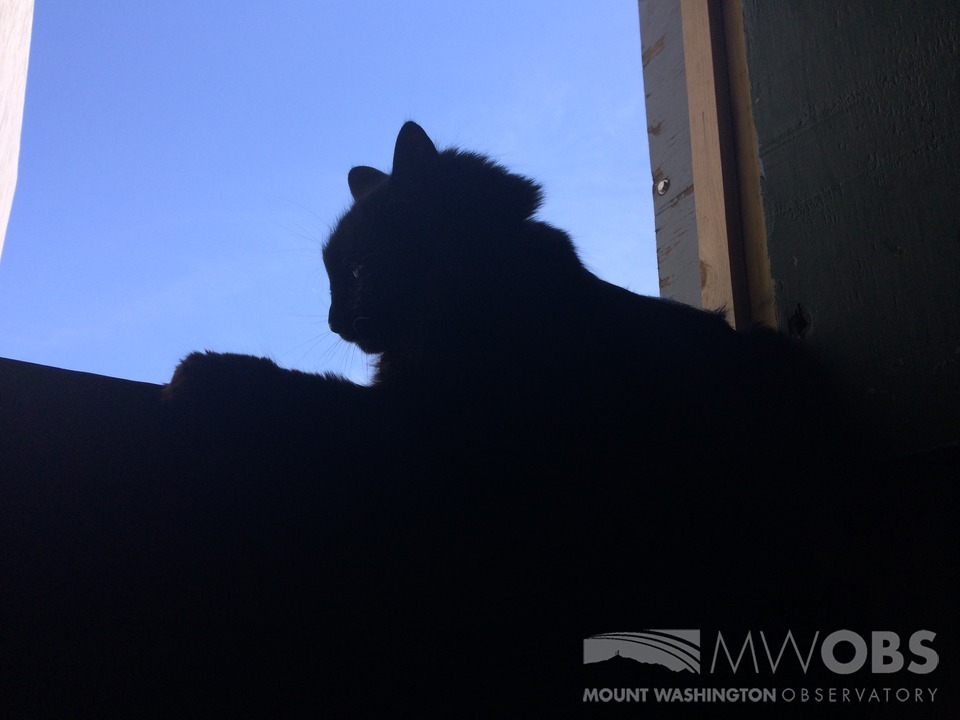 It has been a really busy and exciting summer here at the Observatory, and I am starting to see signs that the season is winding down and will be coming to an end soon. This will be the last shift week for the two summer interns on Mike's shift, and Kaitlyn's interns only have a couple shifts left also. It is really sad to think about saying goodbye, however, I am looking forward to living and working with the new fall interns. Up here, we really are a family, and I am happy to have met so many fun, friendly, weather enthusiasts.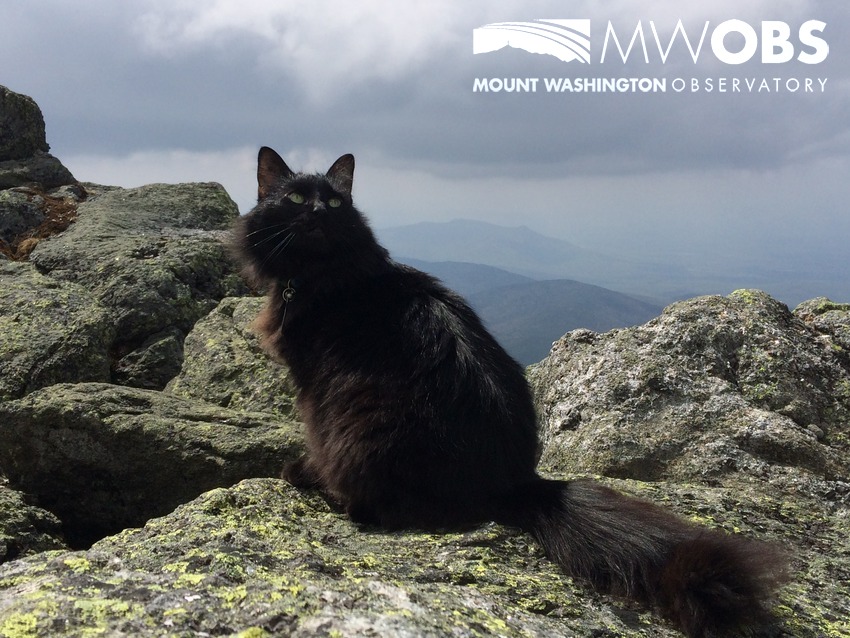 If you are ever at the summit building, make sure to keep an eye out for me! I sometimes like to patrol the rotunda or even the outdoors and check out all the visitors. I hope to see some of your smiling faces!
Marty, Summit Cat
Ellen Estabrook
Adjusting to Life on the Summit By Charlie Peachey Working on the summit of Mount Washington is not your average job. There aren't too many other places where the employees work and live together for
Ellen Estabrook
A Surprise Aurora By Francis Tarasiewicz After 17 months of working at New England's highest peak, it finally happened. On the night of November 12th, 2023, I was lucky enough to view the famous and
Ellen Estabrook
A Glimpse at METAR Reports By Alexis George, Weather Observer & Meteorologist METAR observations are submitted every hour of every day at Mount Washington Observatory. METAR is a format for reporting weather information that gets