Memorial Day thoughts
2009-05-25 17:18:11.000 – Brian Clark,  Observer and Meteorologist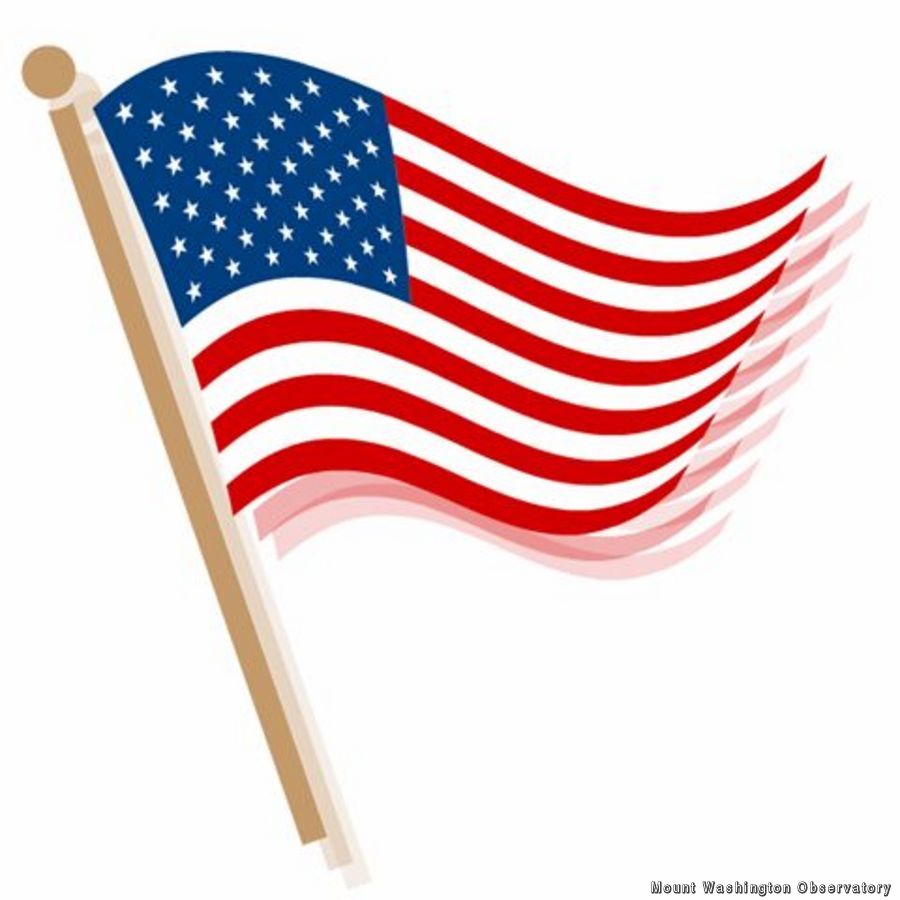 Happy Memorial Day!
It has been brought to my attention that the first sentence in the following comment has caused some confusion. I had every intention of honoring those that have died fighting for our country and its freedom, but now realize that the words I chose to express that may not have been the clearest. I also figured that, although it is not necessarily the main intent of the Memorial Day holiday, it is never a bad idea to thank those that are currently serving our country. My sincerest apologies for anyone I may have offended. I certainly did not mean to do so and only had the best of intentions in writing what I did.
First and foremost, Happy Memorial Day to everyone and a special thanks to all those who have served or are serving in our country's armed forces. You are what this holiday is all about and you are why I am able to sit here on the highest peak in the northeast and write this comment.
The holiday weekend has been a busy one on the summit. Of course, this is not unexpected or unanticipated. Memorial Day weekend is always a very important start to the summer for the Mount Washington State Park, the Auto Road, the Cog Railway, and us as well. Through a new agreement with the Auto Road and the Cog, every person that ascends the mountain by either of these methods gets free admission to our Mount Washington museum. So, that has been bringing a lot of people downstairs to see Sharon. Of course the weather has, for the most part, helped attract people to the mountain as well. With the exception of Sunday most of the weekend has been fog free. It has been quite breezy and cool though. Certainly not out of the ordinary for this time of year however. Between Saturday and Sunday I gave a total of 7 tours of our facility. Mike added a few tours of his own (and I am very thankful for his help!) as well, so things have been busy for our little corner of the Sherman Adams Building too.
Even though I am going into my third summer of giving tours, it never ceases to amaze me how excited people get when they have the opportunity to climb into the top of the Observatory tower and experience not only the view (if we have one), but the full force of the wind. Even at speeds that, as summit crew, we consider fairly insignificant, "calm", and just plain "normal", people are blown away. No pun intended.
It's always a reminder to me to remember that this mountain changes your standards for extremes and what you consider "normal". It also reminds me of how lucky I am to get to experience some things (100+ mph winds, extreme temperatures and wind chills, etc.) that the majority of people will never see in a lifetime.
Brian Clark,  Observer and Meteorologist
Ellen Estabrook
Adjusting to Life on the Summit By Charlie Peachey Working on the summit of Mount Washington is not your average job. There aren't too many other places where the employees work and live together for
Ellen Estabrook
A Surprise Aurora By Francis Tarasiewicz After 17 months of working at New England's highest peak, it finally happened. On the night of November 12th, 2023, I was lucky enough to view the famous and
Ellen Estabrook
A Glimpse at METAR Reports By Alexis George, Weather Observer & Meteorologist METAR observations are submitted every hour of every day at Mount Washington Observatory. METAR is a format for reporting weather information that gets