Mount Washington and Florida
2008-06-19 23:43:48.000 – Matthew Morin,  Space Grant Intern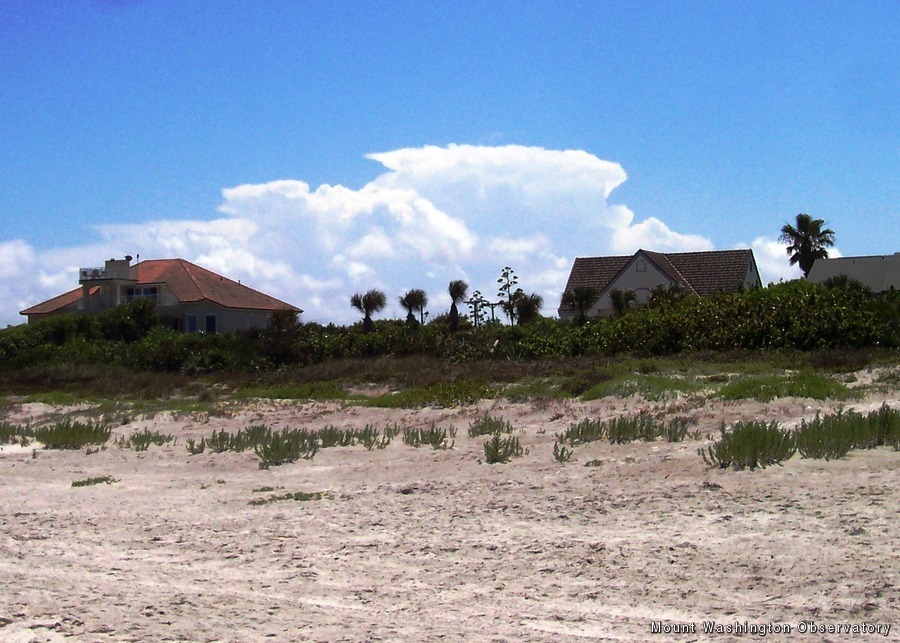 Cumulonimbus
It was only a few days ago that I was walking along the shore of the Space Coast in Cape Canaveral, FL. It was on that day when I realized that I achieved a seemly unreachable goal, a 1,300 mile road trip back to Florida on a college student's budget and little planning.
I fell in love with the Sunshine State during my Space Grant Internship last summer where I worked with researchers at a NASA facility at the Cape Canaveral Air Force Station. My research focused on developing methods to better forecast convective winds which frequently disrupt operations at this station and at the Kennedy Space Center. Better understanding the high winds produced by Florida's thunderstorms is essential to ensure that sufficient warning is given out to affected facilities so that high profile structures, especially NASA's rockets and space shuttles, can be properly safeguarded.
I spent three amazing months in Florida last summer. I didn't want that experience to end for I was having the time of my life. However, life goes on and eventually I had to come back to New England. Just recently, I suddenly decided that I needed to go back to the Space Coast as sort of a last hurrah before graduate school. I didn't know how I would make that sort of trip happen given my financial situation, but I refused to give up thus missing out on a potentially fantastic vacation. Thankfully, luck was on my side and I managed to get free housing during my time there. I just had to pay for gas, tolls, and food, which all together was cheaper than flying, renting a car, and staying in a hotel.
So, after a 1,300 mile drive down I-95, I arrived at my favorite beach of last summer, zero feet above sea level, and back in the hot and humid climate of the Sunshine State. This was a huge change from the previous week (May 28th) when I was on the summit of Mount Washington, 6,300 feet above sea level while the winds were gusting up to 78 mph, temperatures fell to the mid teens, and rime ice coated the higher summits. It was definitely surreal to, after less than a week's time, be seeing palm trees and cumulonimbus clouds while sweltering in 90 degree temperatures with a relentlessly high relative humidity.
I feel relieved to be back on the summit, experiencing the cooler and drier climate of the Northeast. Though I already miss all the good times had in Florida, I know now that I can easily make that happen again, in any part of the world, given I just put my mind to it… and get a passport.
Matthew Morin,  Space Grant Intern
Ellen Estabrook
Adjusting to Life on the Summit By Charlie Peachey Working on the summit of Mount Washington is not your average job. There aren't too many other places where the employees work and live together for
Ellen Estabrook
A Surprise Aurora By Francis Tarasiewicz After 17 months of working at New England's highest peak, it finally happened. On the night of November 12th, 2023, I was lucky enough to view the famous and
Ellen Estabrook
A Glimpse at METAR Reports By Alexis George, Weather Observer & Meteorologist METAR observations are submitted every hour of every day at Mount Washington Observatory. METAR is a format for reporting weather information that gets