Mount Washington Observatory Founding Day
2015-10-15 11:34:17.000 – Mike Carmon, Co-Director of Summit Operations
On this date in 1932, the Mount Washington Observatory was founded by the four original weather observers: Alex MacKenzie, Bob Monahan, Sal Pagliuca, and Joe Dodge. There was no pay, the living quarters were far from luxurious, and time off was virtually non-existent back in these days. These four hearty souls were driven purely by their curiosity for Mount Washington's extremes, and their ambition in enduring, observing, recording and studying this fascinating environment.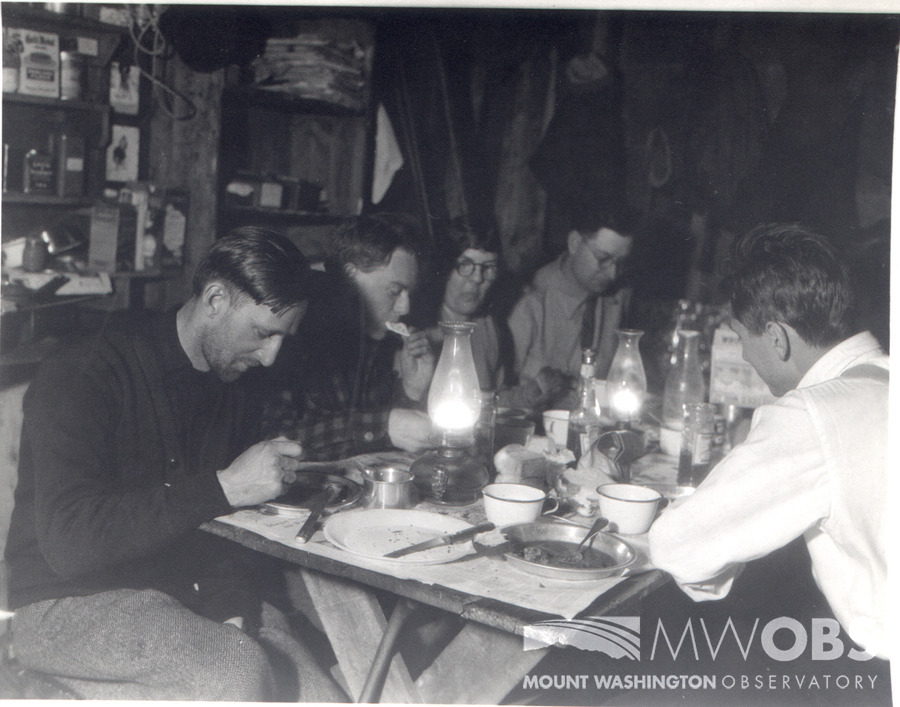 83 years later, we're following in the footsteps of our storied past and these dedicated individuals who came before us. Our accommodations have vastly improved since the 1930s, and our work schedule isn't quite as rigorous, but the staunch dedication of the weather observers remains unchanged. Mount Washington's world-famous extreme weather keeps us all on our toes, and with every observation we take amidst these harsh conditions, we add to our invaluable climate record while carrying on the legacy of our predecessors.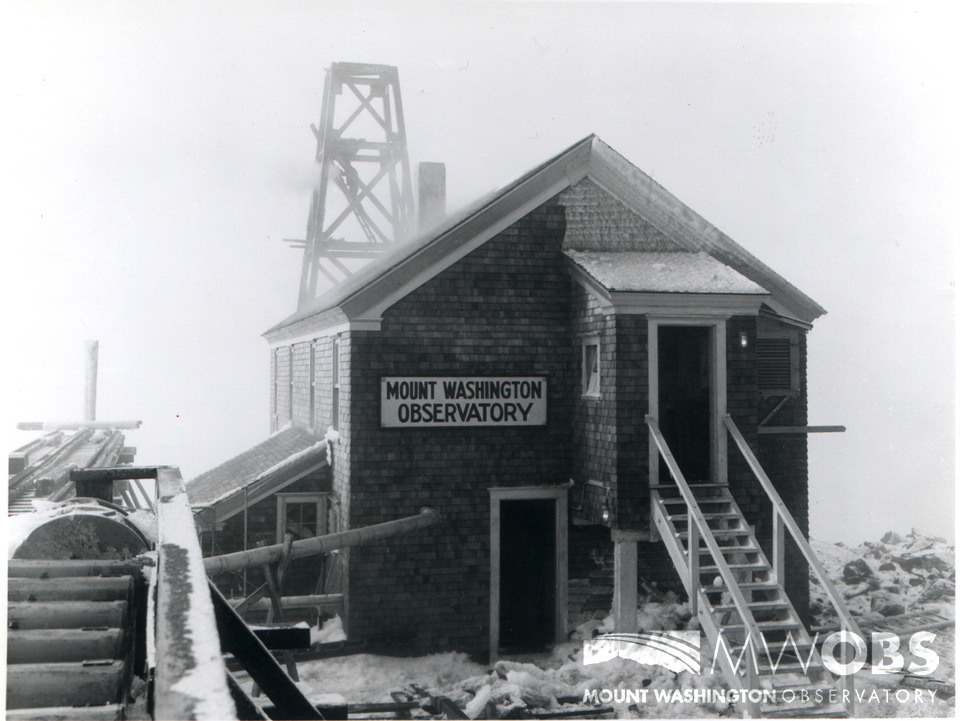 Some meteorological milestones we've hit over the years are as follows:
1934: A wind speed of 231 MPH was recorded on April 12th by the Mount Washington Observatory, the fastest surface wind speed ever recorded up until 1996
1947: Our lowest ever temperature was recorded at -47°F
1954: Hurricane Carol made landfall in southern New England and passed very close to Mount Washington, producing a wind gust of 142 MPH and nearly 4″ of rain.
1957: Our record snowfall total for the month of July was recorded at 1.1″
1968-1969: Our snowiest winter season, with a grand total of 566.4″
1975: In August, our warmest temperature of 72°F was recorded for the first time.
2003: In June, our warmest temperature of 72°F was recorded for the second time.
2006: A wind speed of 158 MPH was recorded, the highest gust so far in the 21st century.
2011: The remnants of Hurricane Irene passed directly over the summit, dropping 6.66″ of rain and producing wind speeds in excess of 120 MPH.
2012: Hurricane Sandy's landfall in NJ produced its highest gust over 400 miles away on the summit of Mount Washington, at 140 MPH.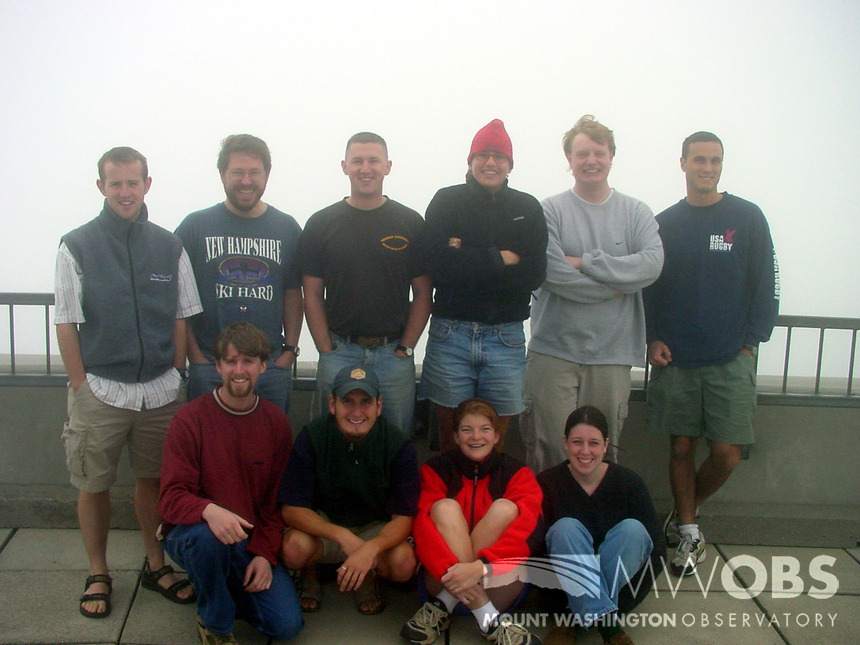 Today, as our list of tasks continues to grow, our staff has expanded to six full-time weather observers in addition to 2-4 seasonal interns. Each observer has an area of specialty in which they focus a large amount of their time, whether it be meteorology, education, or IT. Although there are many differences between current and past summit staff, we'll always remain united by what attracted us all to Mount Washington in the first place: the notoriously extreme and highly unpredictable weather.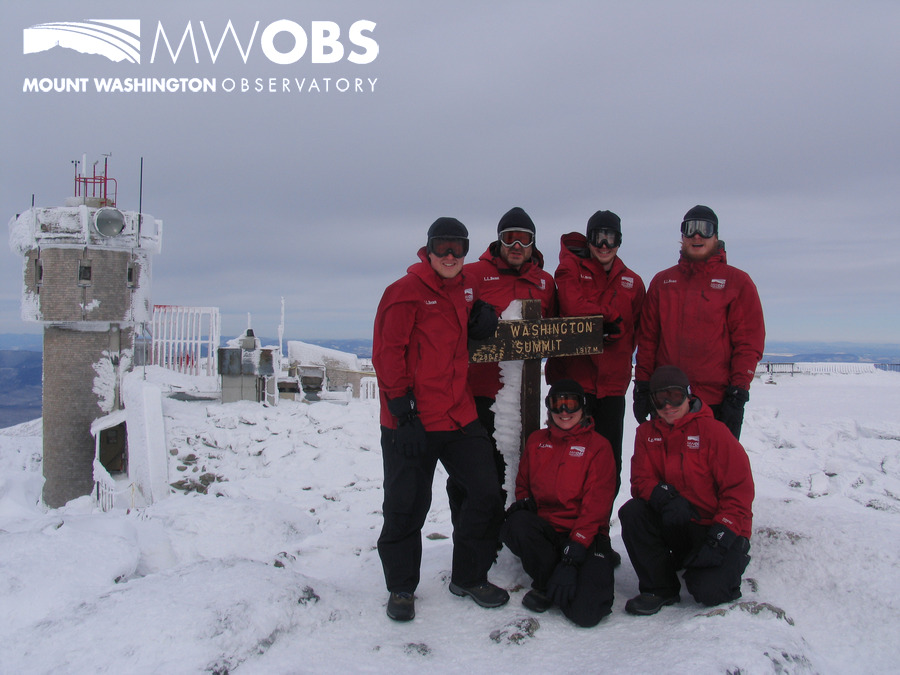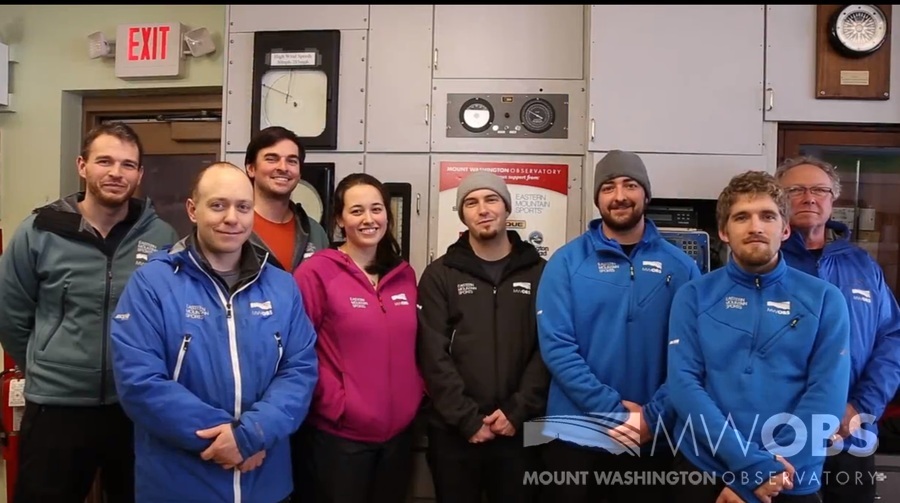 Mike Carmon, Co-Director of Summit Operations
Ellen Estabrook
Adjusting to Life on the Summit By Charlie Peachey Working on the summit of Mount Washington is not your average job. There aren't too many other places where the employees work and live together for
Ellen Estabrook
A Surprise Aurora By Francis Tarasiewicz After 17 months of working at New England's highest peak, it finally happened. On the night of November 12th, 2023, I was lucky enough to view the famous and
Ellen Estabrook
A Glimpse at METAR Reports By Alexis George, Weather Observer & Meteorologist METAR observations are submitted every hour of every day at Mount Washington Observatory. METAR is a format for reporting weather information that gets