Mount Washington Observatory's Virtual Classroom Re-Launches "Home of the World's Worst Weather Live"
2020-10-05 16:42:26.000 – Brian Fitzgerald, Director of Science and Education
After taking the summer off, Mount Washington Observatory (MWO) is thrilled to be re-launching the free "Home of the World's Worst Weather Live" virtual classroom program today meant for students in grades 6-8. Weather Observer/Education Specialist Nicole Tallman will kick our school-year-long series with an introduction to the weekly program and the science and study of meteorology. If you weren't able to join live today be sure to check out the recording at www.mountwashington.org/classroom . While you're there, be sure to check out the schedule of topics in the weeks ahead as the program expands on topics in weather, climate and climate change throughout the school-year.
As classrooms shifted almost entirely to the virtual last March, demand for high-quality online learning resources instantly became a necessity across the country. Given MWO's long history of working in a physically distant environment, there was a tremendous opportunity for the organization to step up and provide free, accessible programming for students no matter where they were. So, with the hard work of MWO's staff educator/scientists and other support staff, "Home of the World's Worst Weather Live" ran from the end of March through early June, providing 27 programs to countless students and teachers across the region and country.
With the re-launch of the program this October, viewers can expect some changes to build on the successes of this spring. For starters, programs will be offered once a week on Monday mornings at 11:15 am Eastern on Zoom. In order to watch the live program, students and teachers will need to register for each program in order to receive the program link via email. Each live program will be hosted on Zoom webinar, meaning students and teachers will be using their microphones or cameras to participate for extra security. Every program will feature poll questions and a Q&A session that will allow students to ask any question they have about topics in weather and climate that they'd like one of the weather observers/education specialists to answer. As previously mentioned, if you missed a program, not to worry- each program will be recorded and added to the program webpage and MWO's YouTube channel for viewing at your leisure. Each program will also have an associated program worksheet and links to topic-relevant games, experiments and other resources based on that day's topic.
Well, that's all for now, but if you know an educator or student who might benefit from joining the program, please share the word far and near, and for any program questions, topic suggestions or other comments, please don't hesitate to reach out to education@mountwashington.org . Thank you for supporting Mount Washington Observatory's educational programs!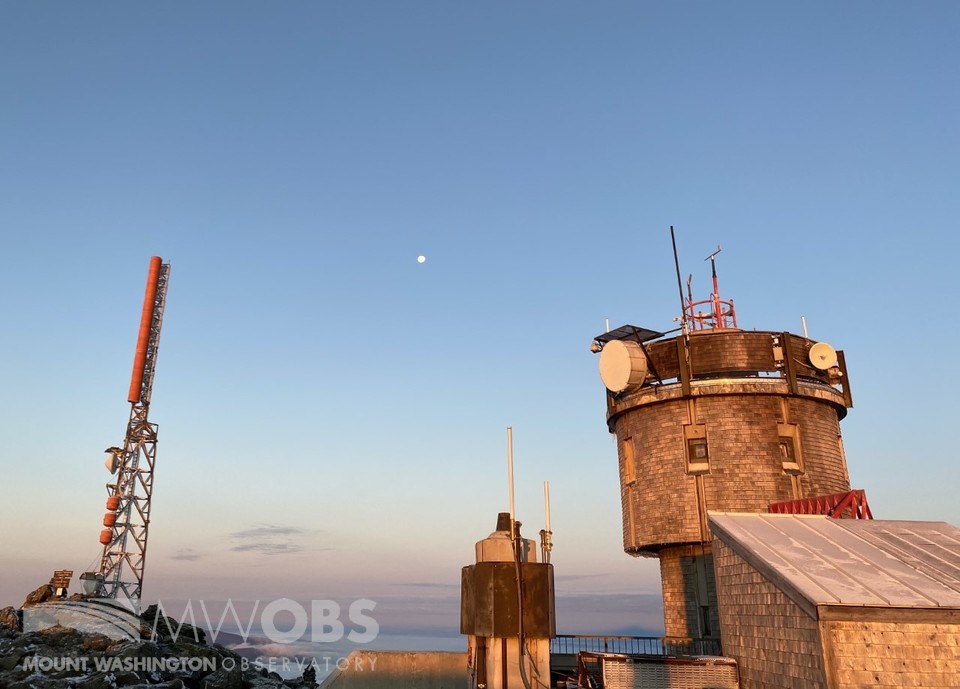 Brian Fitzgerald, Director of Science and Education
Ellen Estabrook
Adjusting to Life on the Summit By Charlie Peachey Working on the summit of Mount Washington is not your average job. There aren't too many other places where the employees work and live together for
Ellen Estabrook
A Surprise Aurora By Francis Tarasiewicz After 17 months of working at New England's highest peak, it finally happened. On the night of November 12th, 2023, I was lucky enough to view the famous and
Ellen Estabrook
A Glimpse at METAR Reports By Alexis George, Weather Observer & Meteorologist METAR observations are submitted every hour of every day at Mount Washington Observatory. METAR is a format for reporting weather information that gets