Mountain Living
2017-08-16 07:02:57.000 – Jillian Reynolds, Summer Intern
Living and working on Mount Washington has been a dream of mine for some time now. Although I am from New York, my family and I have visited Mount Washington ever since I was young. Having the chance to live up here for the summer was (so far) an amazing experience. I have witnessed some things that are different while staying here on the tallest peak in the northeast compared to sea level.
Difference in Pressure
Traveling up this 6288' mountain, you may start to feel your ears pop. The reason for this is because of the change in pressure. Being this high up in the sky, there is about a 20% difference in pressure between up here and if you were to bring this pressure down to the base. This means that there is 20% less atmosphere above us. Less atmosphere means less oxygen. That is why walking upstairs, hiking, etc. on the mountain may make you get a little winded faster. It takes some getting used to.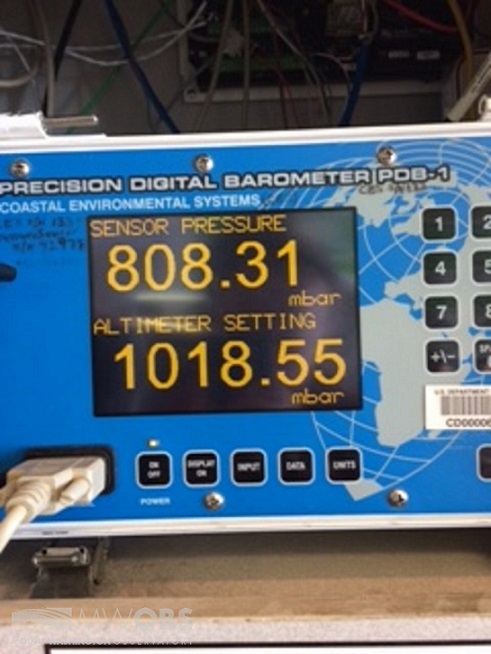 Figure 1. Digital barometer showing an example of the 20% difference in pressure. The pressure on top represents the summit's pressure and down below represents if you were to bring the pressure up here down to sea level.
Weather
Mount Washington is known as the "Home of the World's Worst Weather." The reasoning behind this is because there are many different types of extreme weather that can be seen while being up here. Whether there are fast winds, thunderstorms, snow, or hail, you can expect to get what you bargained for while staying here for a week at a time. My favorite weather phenomenon that I experienced this summer was our July 1st thunderstorm. We experienced a 90 mph gust of wind as the main line of storms rolled through! I have never seen anything like it.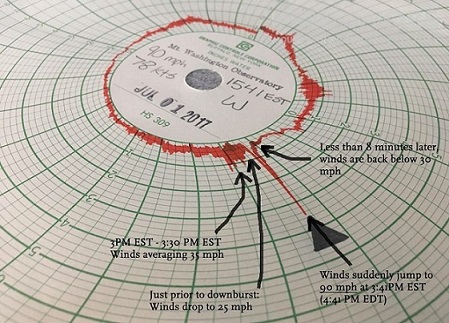 Figure 2. Hays wind chart showing gusts of 90 mph for the July 1st thunderstorm.
Views
One last thing that is different with living up here than being down at sea level is the views. Some of these views include other towns (North Conway, Berlin, Whitefield, etc.), lakes (Sebago, Winnipesaukee, Ossipee, etc.), a wide range of mountains, and the wonderful sunrises and sunsets! If it were to be early in the morning and an extremely clear day, you could even see the Atlantic Ocean over to the east. Although I have not had a chance to view the ocean yet from up here, hopefully someday I will!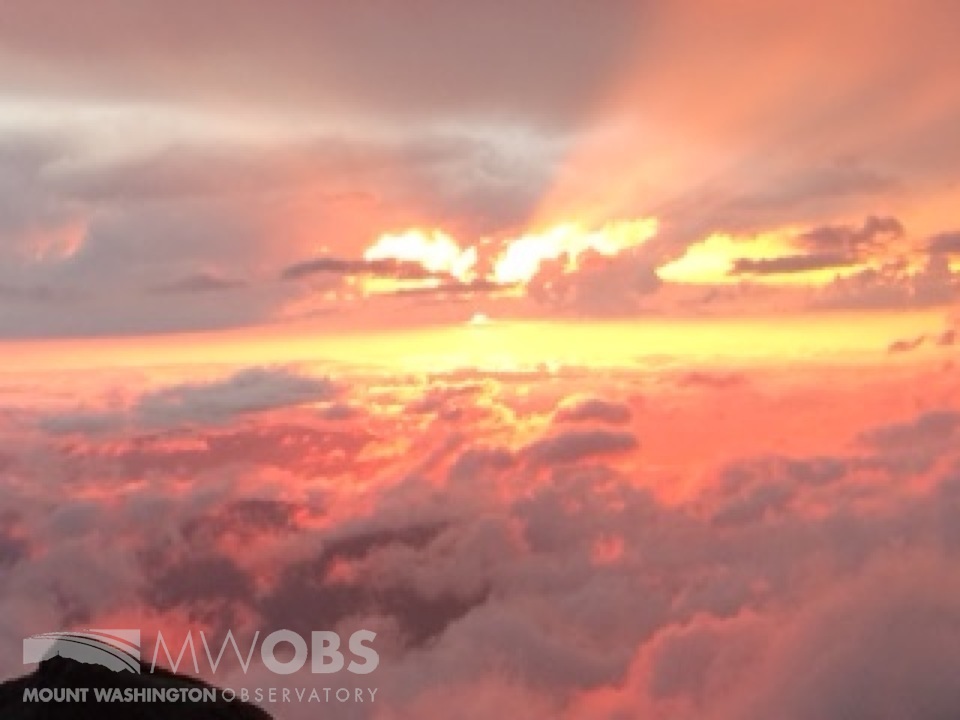 Figure 3. July 17th sunset as viewed from Mount Washington.
Jillian Reynolds, Summer Intern
Ellen Estabrook
Adjusting to Life on the Summit By Charlie Peachey Working on the summit of Mount Washington is not your average job. There aren't too many other places where the employees work and live together for
Ellen Estabrook
A Surprise Aurora By Francis Tarasiewicz After 17 months of working at New England's highest peak, it finally happened. On the night of November 12th, 2023, I was lucky enough to view the famous and
Ellen Estabrook
A Glimpse at METAR Reports By Alexis George, Weather Observer & Meteorologist METAR observations are submitted every hour of every day at Mount Washington Observatory. METAR is a format for reporting weather information that gets