My First Week!
2017-06-02 15:35:29.000 – Nicole Tallman, Summit Intern
Hello fellow weather lovers! My name is Nicole Tallman and I have the privilege to be one of the interns for the Mount Washington Observatory this summer. I first heard about Mount Washington at the 2016 American Meteorological Society Conference, or as us meteorologists call it, AMS. I was greeted by the very friendly Dr. Eric Kelsey and told all about the wonders of Mount Washington. Hearing about the extreme storms including the direct hits of thunderstorms to the summit was what originally peaked my interest. I looked into the observatory, applied for the 2017 summer internship and now here I am!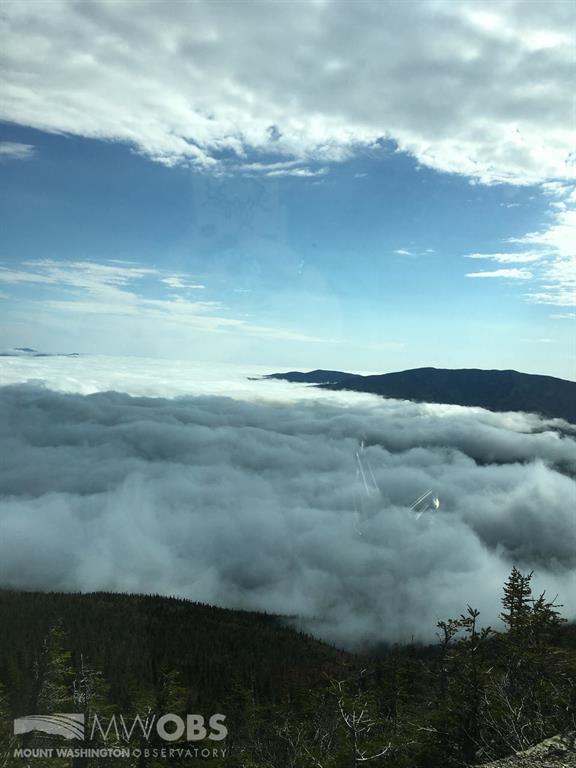 I am from central New Jersey where I live and attended school. I have just graduated with a BS in Meteorology from Rutgers University this May. I also studied geology as a minor. Mount Washington is the perfect place to combine my love for both meteorology and geology. At Rutgers University I was able to pursue my passion in meteorology by holding an executive position on the Meteorology Club my senior year as well as being a weather broadcaster for our campus TV station for all 4 years. Outside of meteorology I also was a part of the Governing Council and a member of the honors and service co-ed fraternity, Alpha Zeta. I filled my free time by helping my campus and the community through these organizations.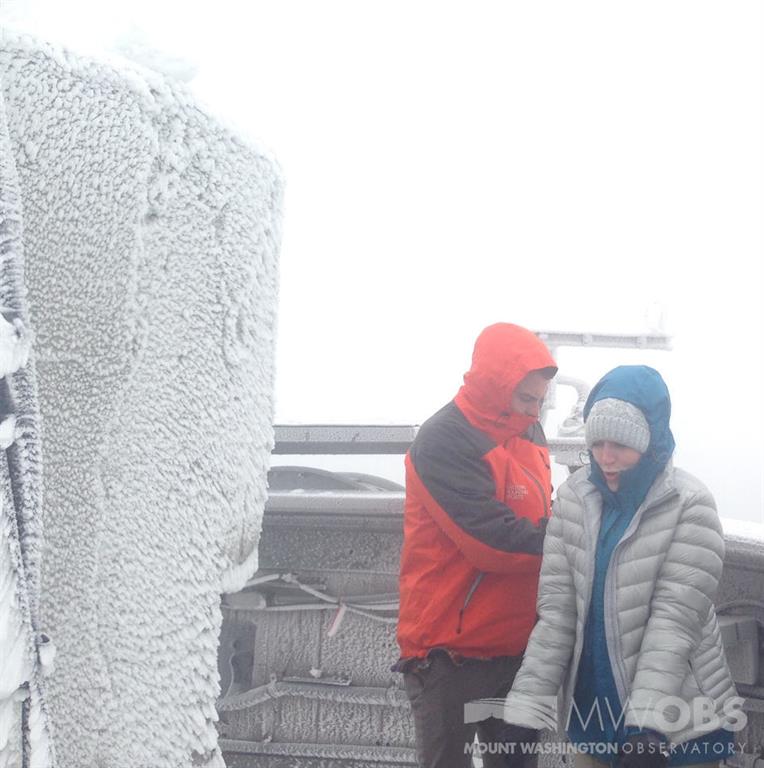 My first day on the summit started with awe-inspiring views of valley fog between the peaks of mountains during our adventurous drive to the summit. Already, I was hooked. The day only got better as the potential for thunderstorms rolled in. As I mentioned earlier I am an avid lover of thunderstorms and this potential had me stirring with excitement. Being filled with uncontainable joy was quite the first impression on my fellow interns and supervisors. When the storm hit it came with what seemed like all cylinders firing. There was a rise in wind speed, hail, and my favorite: lightning. While collecting hail there was a strike of lightning that had to be the closest strike I've ever experienced. Instead of being terrified as many would I was drawn towards the windows in pure joy. Having this thunderstorm hit us on my very first day at the summit was a sign that this place is meant for me. The amazing weather hasn't ended there. Today I have had my first experience with rime ice and freezing fog. While I was not jumping for joy over the fact that the temperatures have dropped I am still very excited to learn about unfamiliar weather phenomena.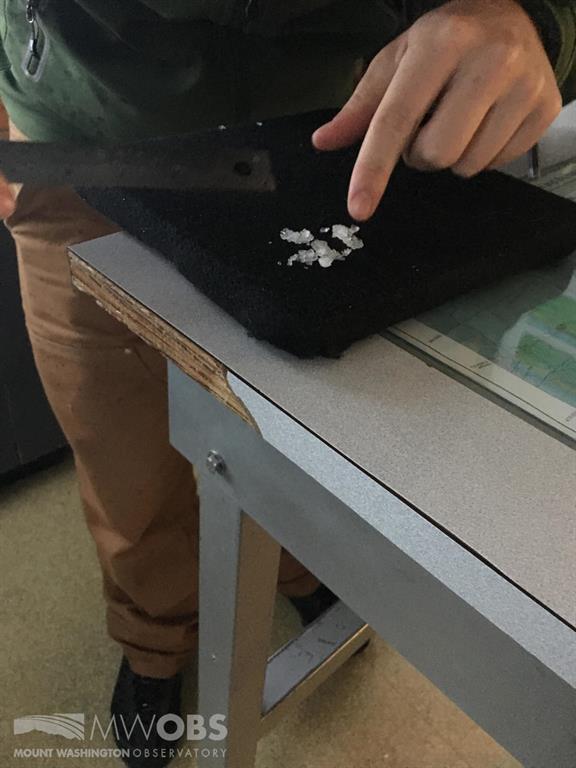 Nicole Tallman, Summit Intern
Ellen Estabrook
Adjusting to Life on the Summit By Charlie Peachey Working on the summit of Mount Washington is not your average job. There aren't too many other places where the employees work and live together for
Ellen Estabrook
A Surprise Aurora By Francis Tarasiewicz After 17 months of working at New England's highest peak, it finally happened. On the night of November 12th, 2023, I was lucky enough to view the famous and
Ellen Estabrook
A Glimpse at METAR Reports By Alexis George, Weather Observer & Meteorologist METAR observations are submitted every hour of every day at Mount Washington Observatory. METAR is a format for reporting weather information that gets