NULL
2010-04-05 12:28:28.000 – Stacey Kawecki,  Observer and Meteorologist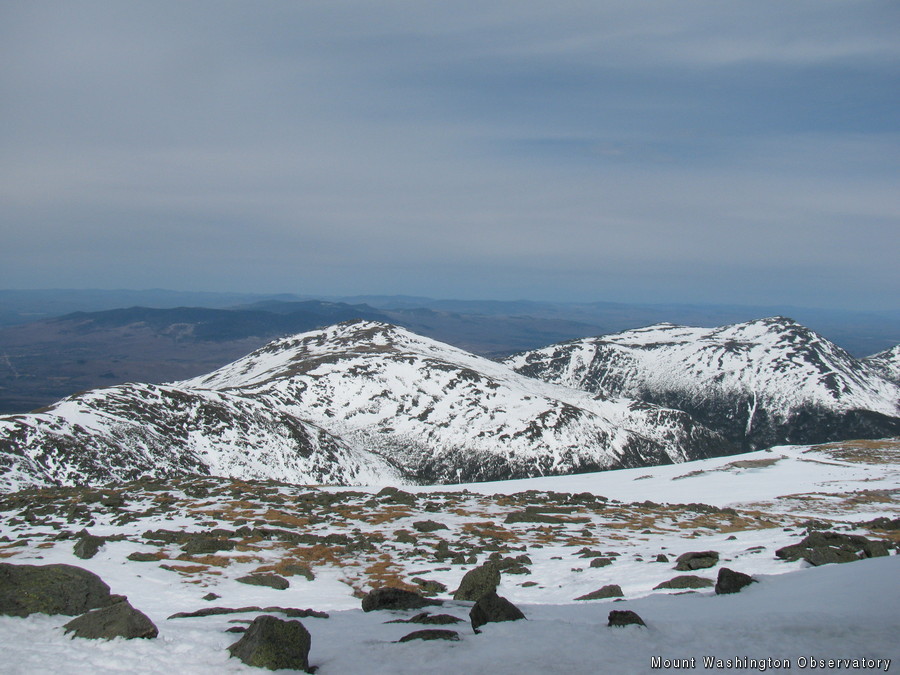 Where'd all the snow go?
The Good-Weather shift strikes again!
It might be getting old, but it is undeniable at this point. The other guys (also known as Ryan, Brian, and Mike) tested tents in 60-80 mph winds, freezing rain, and just plain gross weather. They tested stoves in sub-zero temperatures. Exactly one week later, we're not merely breaking, but blasting, shattering, exploding record high temperatures! And seriously, precipitation. What precipitation?
Even though it is considerably cooler today than it was on Saturday (about 20 degrees cooler) it is still about 10 degrees warmer than normal. We haven't seen any weather (no fog, no snow, no rain, nothing) since Wednesday. There are a lot of consequences to unseasonably warm temperatures, mainly flooding. Two years ago, after a similar and amazing stretch of weather, we ended up with a flooded tower. We were being reactive then. This week, we decided to be proactive.
Members should check out this week's obscast to see just how much shoveling we accomplished. The first order of action was to make the A-frame safe. Upon arrival, it was completely covered in glaze ice, inches thick, threatening release as temperature crept above freezing. The next order of action was to free the living room window. With all the snow packed in and around the window, we were concerned for water coming into the living room. That only took an entire day of moving snow and ice. Finally, the third order of action was to open the sub door at the bottom of the tower. All easier said than done, but we, as a team, moved quite a bit of snow and not a minute too soon!
By the time Saturday rolled around, we could hear the tiny rivers and streams coursing their way around the building, underneath the catwalk and next to the sub door. The snow pack has diminished significantly since we arrived, and the observation deck is visible for the first time since December.
In addition to shoveling, some of us were able to get out and enjoy the melty, slushy snow on skis and snowboards, and we were all able to enjoy more than one sunrise and sunset! It's definitely not a bad thing being on this shift!
Stacey Kawecki,  Observer and Meteorologist
Ellen Estabrook
Adjusting to Life on the Summit By Charlie Peachey Working on the summit of Mount Washington is not your average job. There aren't too many other places where the employees work and live together for
Ellen Estabrook
A Surprise Aurora By Francis Tarasiewicz After 17 months of working at New England's highest peak, it finally happened. On the night of November 12th, 2023, I was lucky enough to view the famous and
Ellen Estabrook
A Glimpse at METAR Reports By Alexis George, Weather Observer & Meteorologist METAR observations are submitted every hour of every day at Mount Washington Observatory. METAR is a format for reporting weather information that gets