Oh the Places You'll Go!
2019-01-26 15:41:37.000 – Taylor Regan, Weather Observer and Research Specialist
Each year, the American Meteorological Society hosts a conference, bringing together folks on the forefront of scientific discovery, as well as their research. It is an event that hosts thousands of like-minded scientists and weather enthusiasts, and results in providing real-time peer-to-peer feedback on some of the most innovative and novel applications of science as we currently understand it. The conference also provides resources for a variety of educational panels, short-course workshops, and a massive meeting of companies either well established, or entrepreneurial, each seeking to facilitate and advance scientific discovery and observation. Basically, it's an awesome resource, and this year, I got to go.
For someone interested in weather, the flight in to Phoenix was perfect. I was treated to clear skies and got to see snow swaths painted across the Plains as well as the effects of river valleys and sunshine on a thin snowpack. Check out the image below!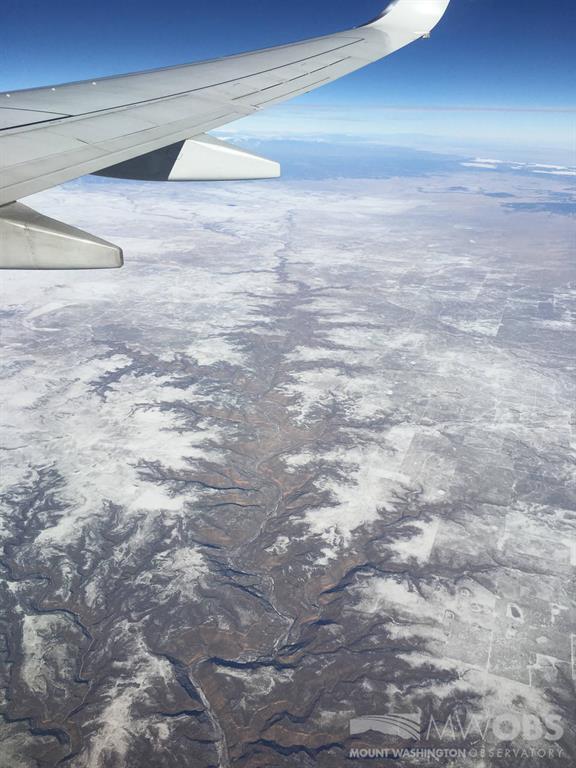 Figure 1. Snow as seen from the plane.
Once I landed in Phoenix, there was much to do to get ready for the start of the conference. After navigating through the city to the conference center (yes, a whole center for a conference) I picked up my registration and made my way to the career fair, where I was co-staffing the Observatory booth with our Director of Research, Dr. Eric Kelsey. Dozens upon dozens of students meandered through the tables, with many stopping by our table, to learn about the unique weather and career opportunities the Observatory offers.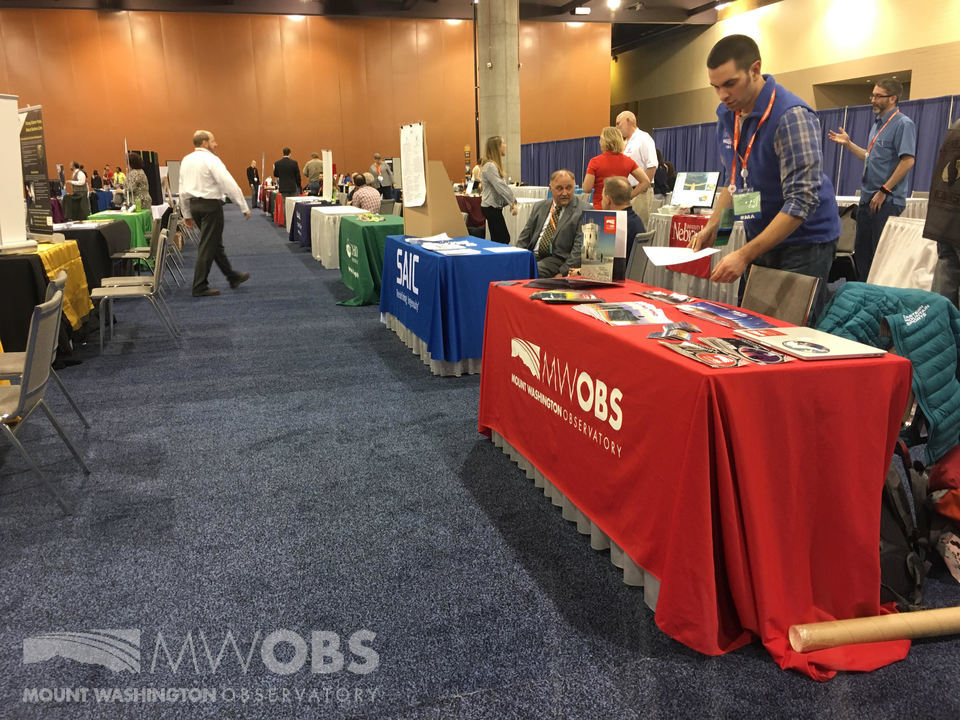 Figure 2. Career fair table
The next day I took part in an all-day "short-course" offering instruction and unique perspectives on the capabilities of Python and associated packages for performing machine learning and deep learning on atmospheric science data. It was a whirlwind (pun intended?) of a course that I wished went on for many days, but there was so much more to do! After the short course, it was back to the career fair, and then over to the student posters. It was extremely exciting to see former interns Sarah Thunberg and Simon Wachholz each presenting their posters, on research they undertook while interning on the summit!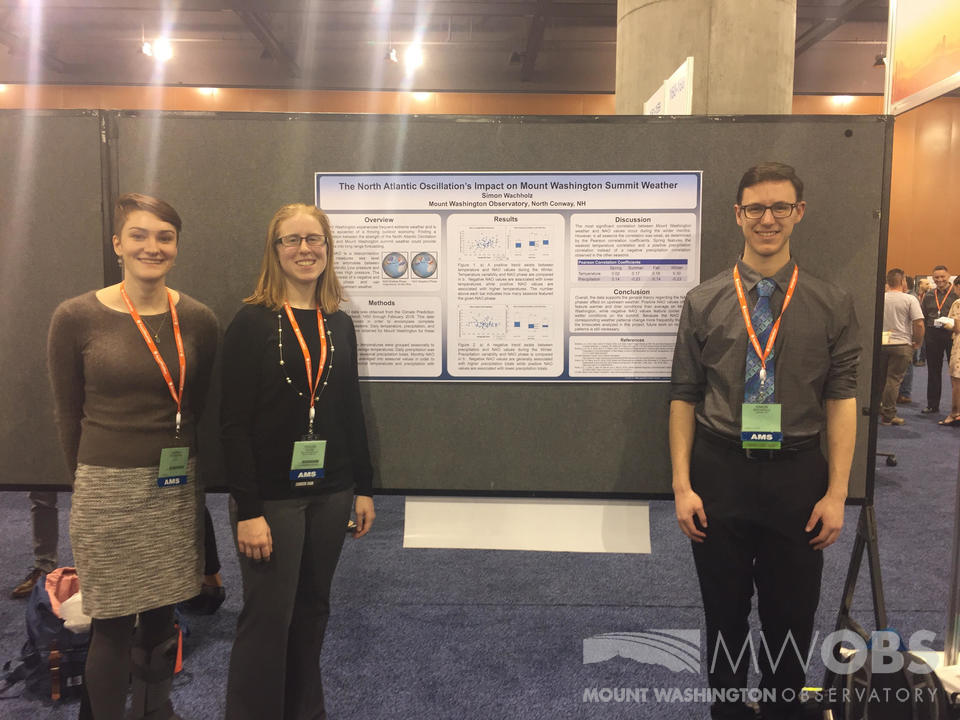 Figure 3. Interns Sarah and Simon in front of Simon's AMS poster
The next day brought the start of lectures, with so many concurrent sessions offering unbridled opportunities to sit in on some of the most intriguing research endeavors in atmospheric science and beyond. I must note here that, at this point, the true magnitude of the government shutdown really began to take shape. Unfortunately, many scheduled presenters were unable to make the conference, with some who were able to make it, unable to access their data or final presentations. I do think it is a testament to the community that co-workers and peers quickly offered to step in, and the richness of presented material was certainly profound. I just felt the need to mention that as a whole, the community missed the presence of their government-employed compatriots.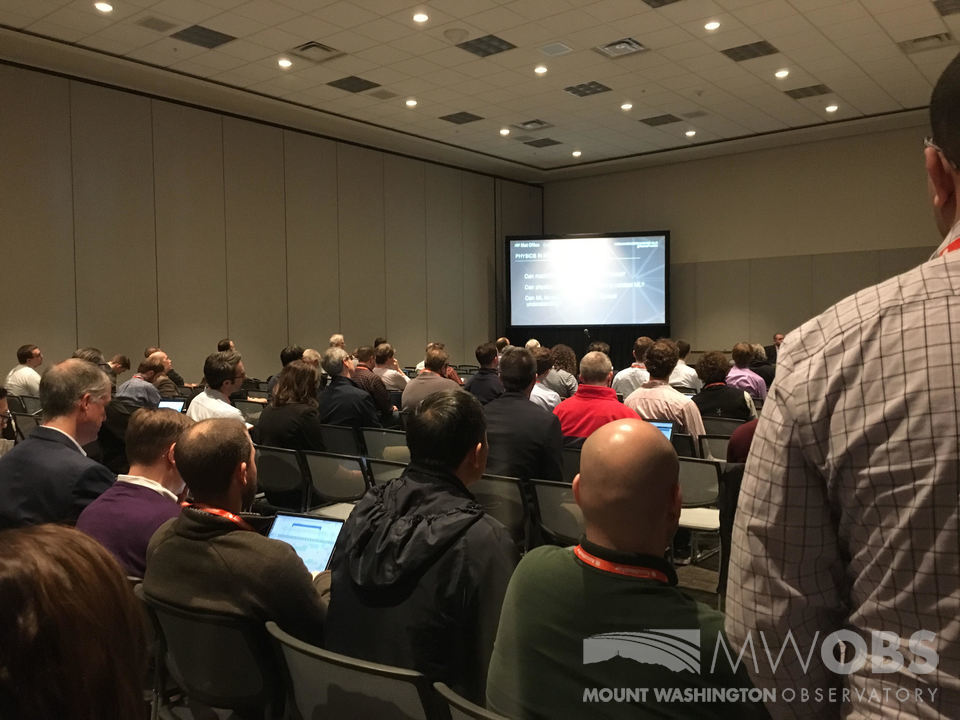 Figure 4. Packed lecture hall!
Truthfully, I wanted to be in about six places at once all throughout the conference. There was so much material and insight offered that it was hard to choose where to spend my time! That being said, I am very fortunate that I was able to attend. I learned so much and now have a whole host of new ideas on how the Observatory can extend its' research, observation, and education branches in to the future. A big thank-you to all who made this trip possible, now that I'm back home, I look forward to sharing everything I've learned with my fellow observers on the Rockpile!
Taylor Regan, Weather Observer and Research Specialist
Ellen Estabrook
Adjusting to Life on the Summit By Charlie Peachey Working on the summit of Mount Washington is not your average job. There aren't too many other places where the employees work and live together for
Ellen Estabrook
A Surprise Aurora By Francis Tarasiewicz After 17 months of working at New England's highest peak, it finally happened. On the night of November 12th, 2023, I was lucky enough to view the famous and
Ellen Estabrook
A Glimpse at METAR Reports By Alexis George, Weather Observer & Meteorologist METAR observations are submitted every hour of every day at Mount Washington Observatory. METAR is a format for reporting weather information that gets