On Top of the World!
2017-05-26 16:56:08.000 – Margaret Jividen, Summit Intern
Hello! I'm Margaret Jividen, and I am extremely excited to be one of the summer interns here at Mount Washington Observatory for 2017. I was born just outside of Buffalo, NY, known for its severe lake effect snow events. Prior to moving in for my internship, I had only been to the summit once, at age 7. Even at such a young age, I knew I wanted to be a meteorologist, and someday live in New Hampshire. It goes without saying that this internship was my idea of a perfect way to spend my summer!

I am currently an undergraduate student at SUNY Brockport in Western New York, where I will be a senior meteorology major in the fall. Besides attending classes, I am secretary of the Earth Science Club, a sports forecaster for Golden Eagle Sports Forecasting, a calculus tutor, and I have worked at the campus radio station as a forecaster. I also love yoga, reading, kayaking, going to concerts, and traveling. Despite being from dreadfully flat land, I adore hiking and mountain views. Last summer I was a naturalist intern at Allegany State Park, New York's largest state park.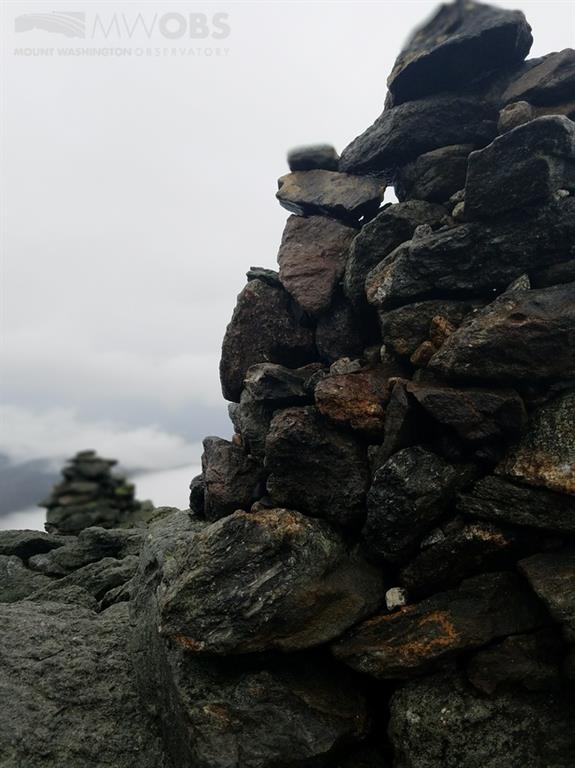 It may only be my third day here on the summit, but these three days have already been filled with new experiences and beauty! The ride up to the summit gave impressive views, and we stopped at 4000' to see some rare alpine flowers, a first for me. I have written and recorded forecasts, which has been extremely fulfilling. The summit has been in the clouds most of the time, but I did get to enjoy one summit sunset, which was a perfect way to end a day filled with lots of numbers and training. However, the highlight so far definitely has to have been going out in hurricane force winds yesterday—I'd love to tell seven year old me how that felt!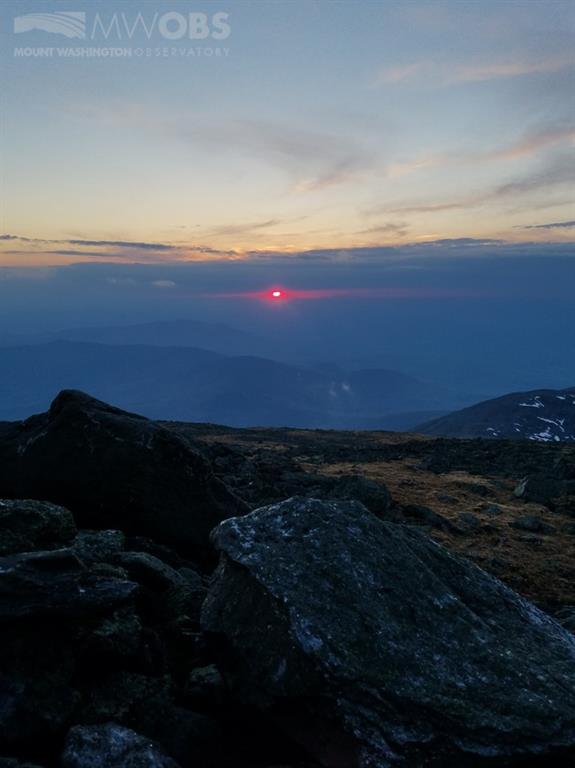 Margaret Jividen, Summit Intern
Ellen Estabrook
Adjusting to Life on the Summit By Charlie Peachey Working on the summit of Mount Washington is not your average job. There aren't too many other places where the employees work and live together for
Ellen Estabrook
A Surprise Aurora By Francis Tarasiewicz After 17 months of working at New England's highest peak, it finally happened. On the night of November 12th, 2023, I was lucky enough to view the famous and
Ellen Estabrook
A Glimpse at METAR Reports By Alexis George, Weather Observer & Meteorologist METAR observations are submitted every hour of every day at Mount Washington Observatory. METAR is a format for reporting weather information that gets