Photo Log of My Time on the Summit
2017-08-10 14:22:41.000 – Nicole Tallman, Summit Intern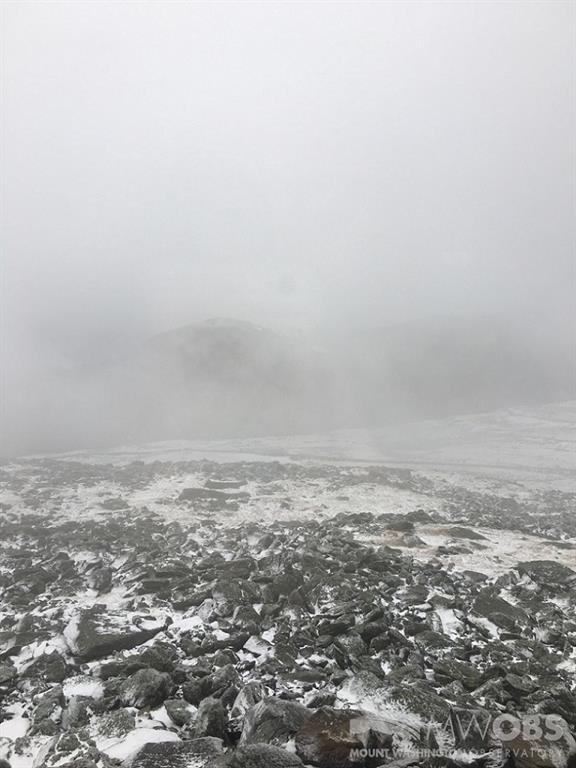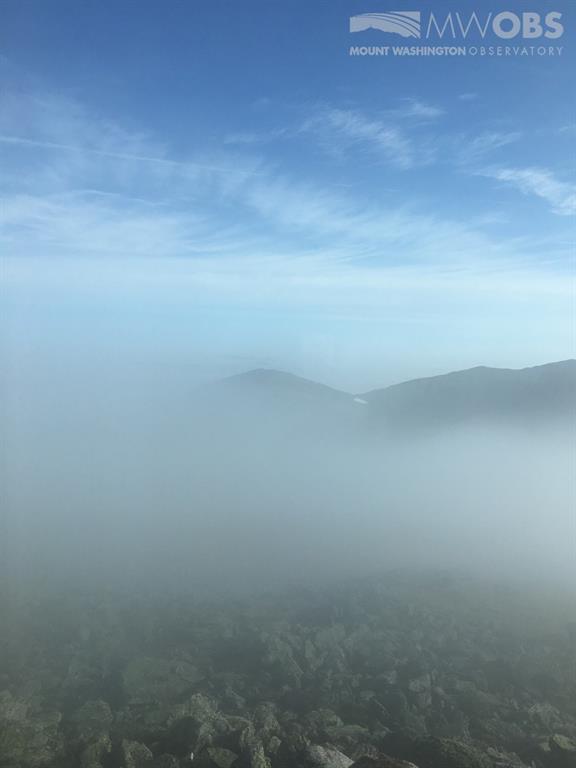 Little did I know when signing up that a typical day on the summit would be socked in the fog with less than a mile of visibility. I had only visited Mount Washington once before my internship and it was a beautiful day with amazing views. While we do get those amazing views every now and again, we are typically in the clouds with barely any visibility. However, being in the clouds makes the clear days that much more special!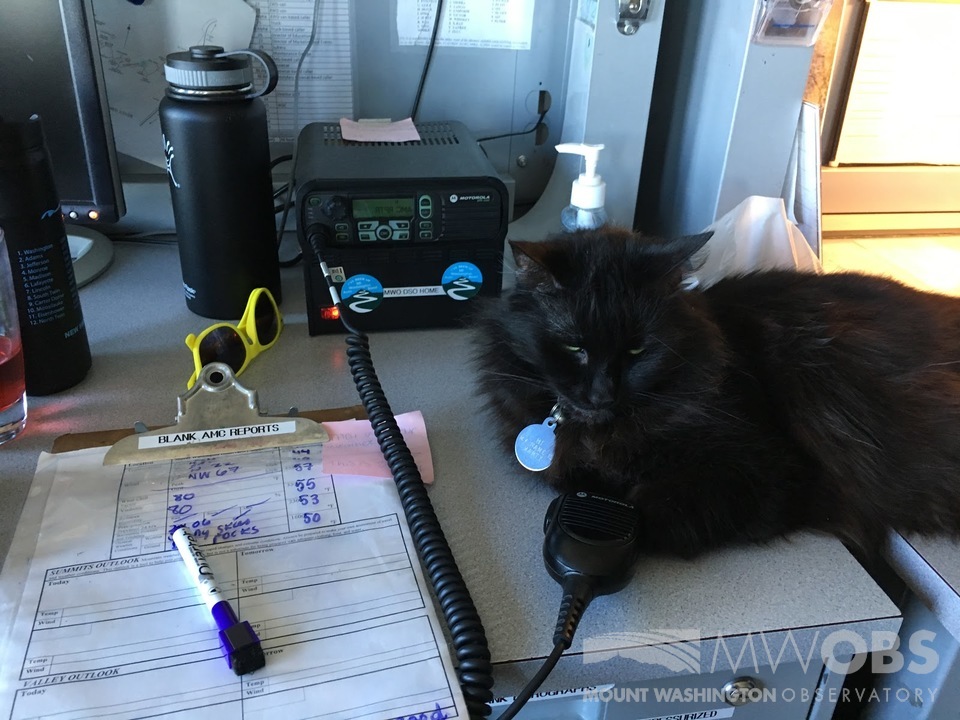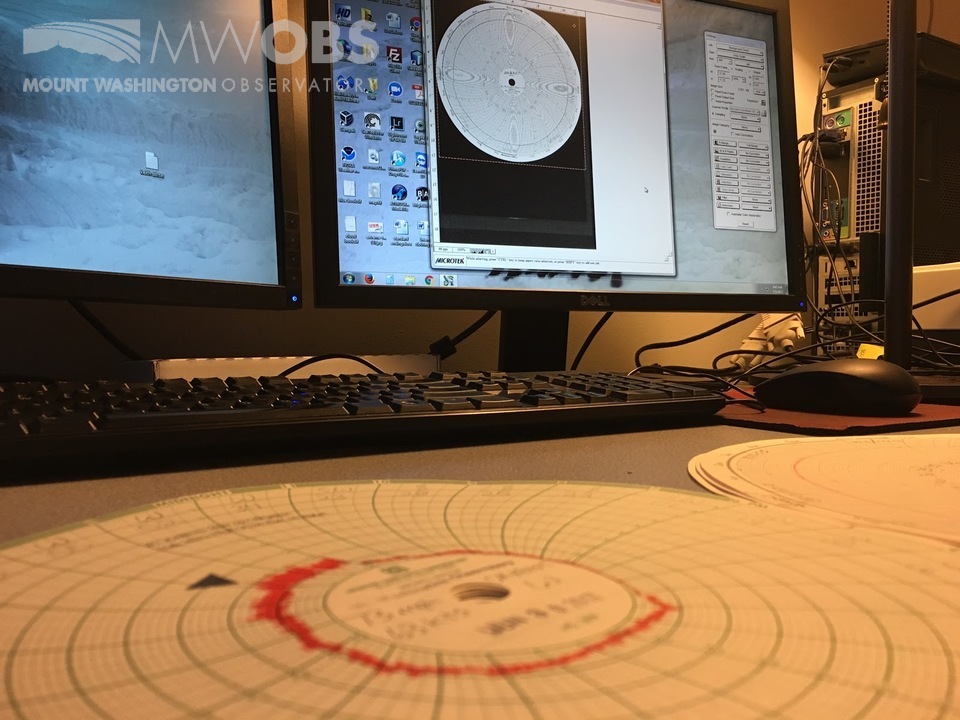 As an intern, I have helped out with a variety of daily tasks. One of them being the AMC radio broadcast of the weather forecast. Pictured here is Marty the cat deciding that he wanted to help out with the broadcast. There is a large variety of tasks that the interns perform on a day to day basis but we always manage to make them fun and interesting!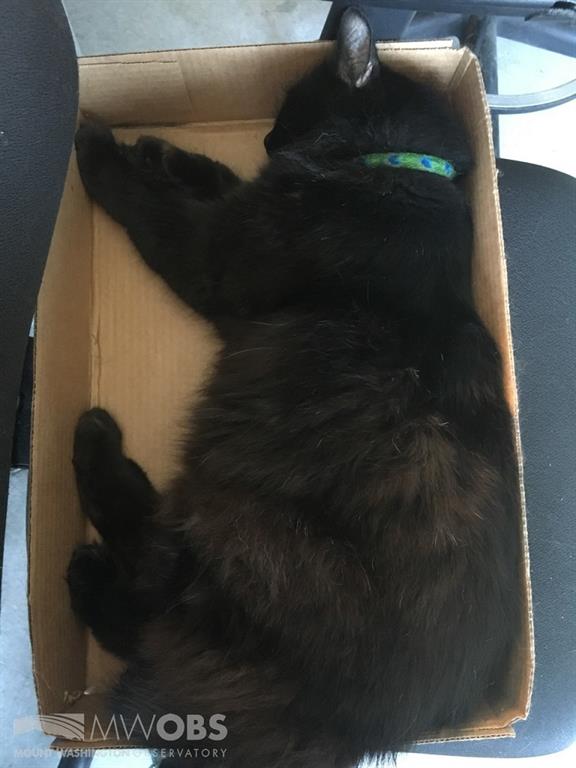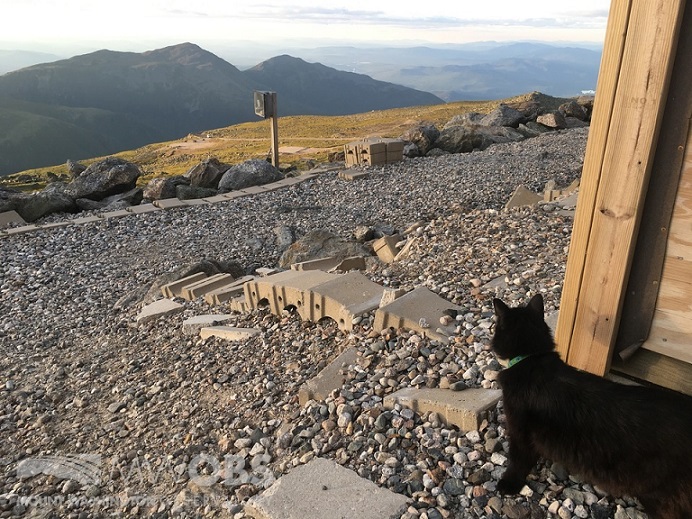 I have never had a pet cat before, so hearing that I would be accompanied by Marty during my time on the summit meant I was going to be experiencing something new. At first I was a bit skeptical of a pet cat but Marty has grown on me and has become part of the reason I am always so excited to come back to the mountain. He is always hanging out in the weather room waiting for someone to give him chin scratches or waiting to be brushed but he occasionally runs around the office with his small spurts of energy. Marty is always entertaining to be around and has made the summit feel more like a home.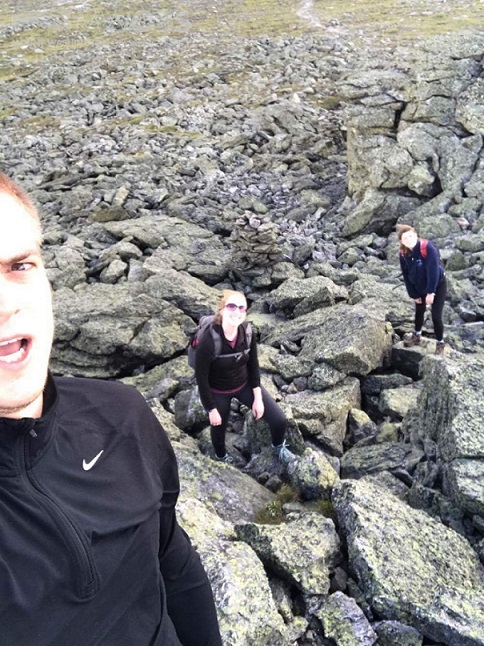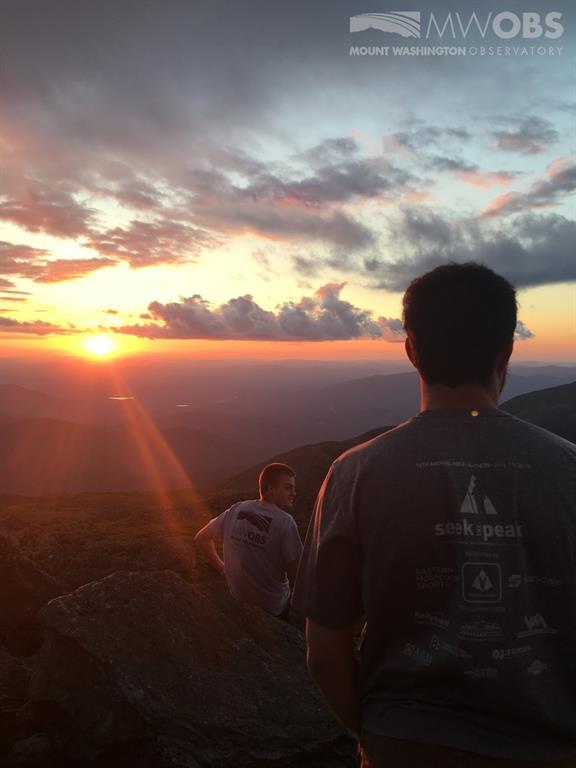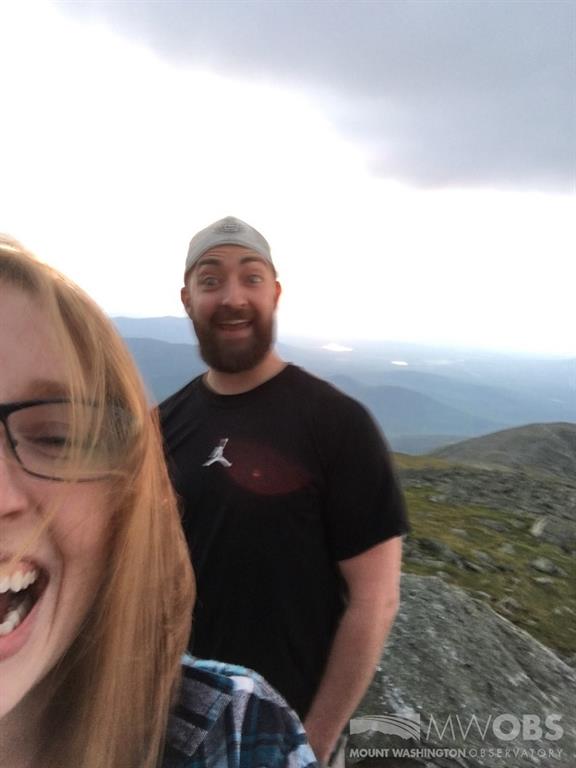 Living and working with the same group of people may seem a bit intimidating and difficult but the group of people I have been paired with have been great. Every day is filled with new stories and jokes and the days are never dull. We all work very well at getting the job done while still enjoying the time we spend together on the summit. The other interns and I have had the chance to even go for hikes together and have become close friends. I really have had the best time this summer getting to know this group of people.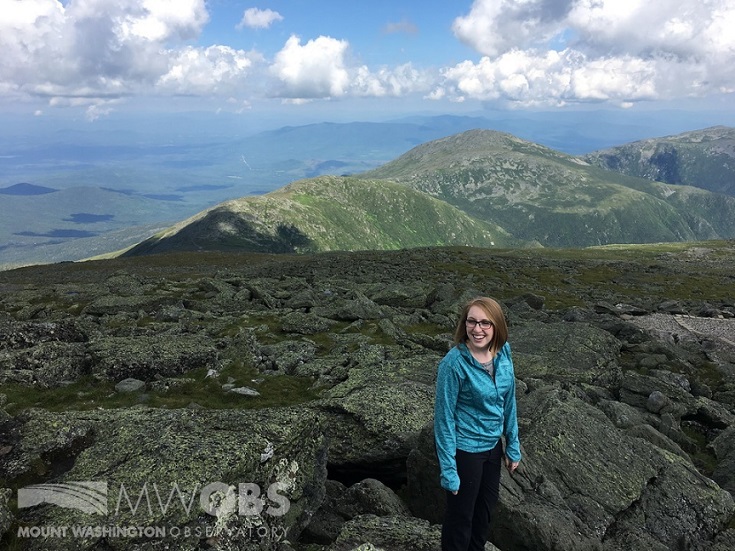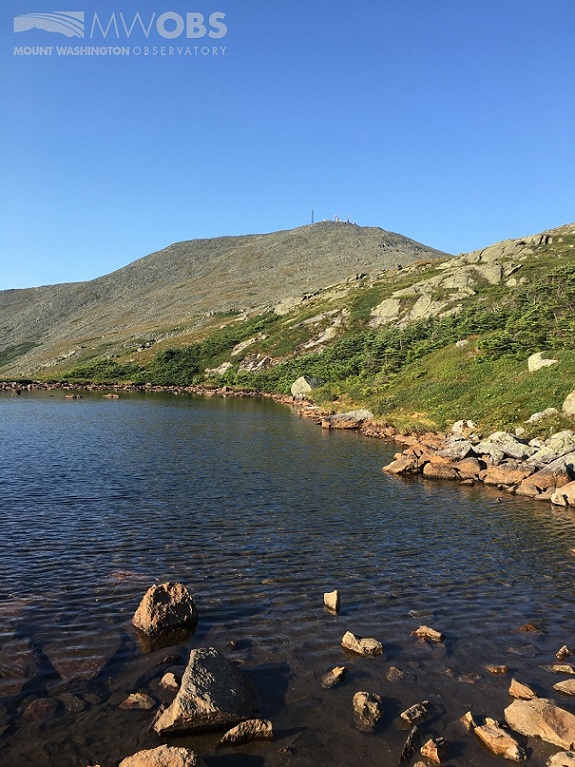 Mount Washington is the tallest peak of the Northeast standing at 6,288 feet tall. This means that on a clear day you can see for miles and miles and the views are breathtaking. I have been blown away by the beauty of my 'home away from home' every single day I have been here. From sunsets, to rolling mountain ranges, to beautiful thunderstorm and lightning displays I have seen some of the most amazing settings while on this mountain. I am very happy to be able to extend my time on the mountain and stay for the fall internship as well. Hopefully I can add some winter landscapes to my photo log of my time on the 'Rockpile'.
Nicole Tallman, Summit Intern
Ellen Estabrook
Adjusting to Life on the Summit By Charlie Peachey Working on the summit of Mount Washington is not your average job. There aren't too many other places where the employees work and live together for
Ellen Estabrook
A Surprise Aurora By Francis Tarasiewicz After 17 months of working at New England's highest peak, it finally happened. On the night of November 12th, 2023, I was lucky enough to view the famous and
Ellen Estabrook
A Glimpse at METAR Reports By Alexis George, Weather Observer & Meteorologist METAR observations are submitted every hour of every day at Mount Washington Observatory. METAR is a format for reporting weather information that gets