Sandy Relief
2012-11-05 22:05:49.000 – Mike Carmon,  Weather Observer/Meteorologist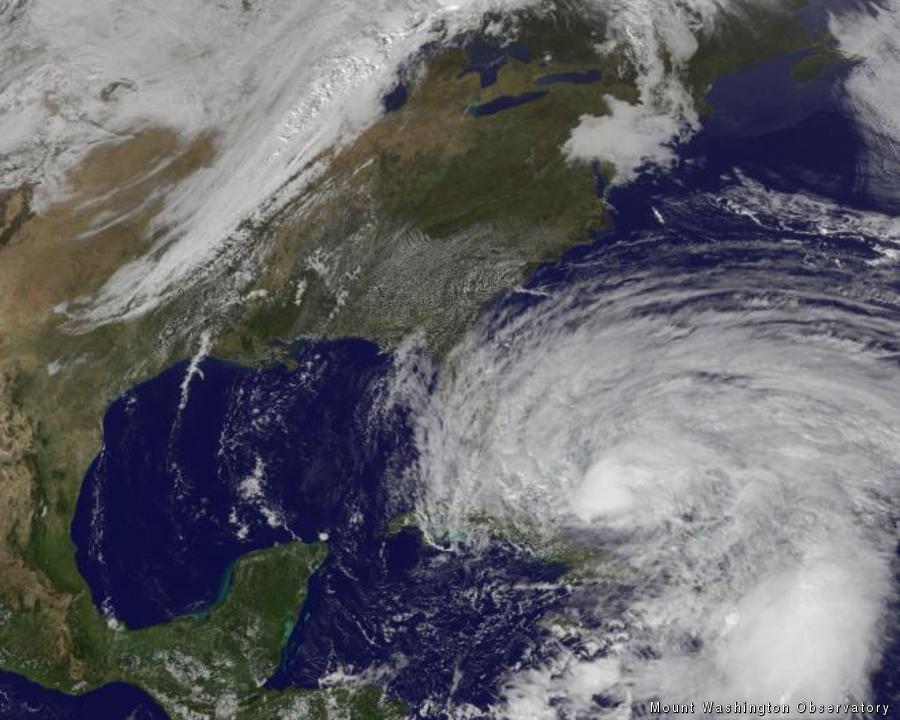 Hurricane Sandy
Let me step back, for one comment, from the goings-on at Mt. Washington, and talk about a more critical ordeal unfolding at the moment.
One week ago, a hybrid Hurricane Sandy slammed into the Jersey shore, easily dealing that area the most devastating blow in its history. The Jersey shore, as many have known it, will never be the same.
Unfortunately, with other anticipated events on the agenda this week, the focus is already noticeably slipping away from the horrific effects of Sandy. Much attention is still needed, though, as there are still plenty of folks in the area without power, without heat, without provisions, and in too many cases, without a roof over their head. And now, with a strong Nor'easter poised to strike the same areas on Wednesday & Thursday, it's no doubt that relief efforts will be hindered even more.
As someone born and raised in central New Jersey, watching this situation unfold, through both the news and firsthand stories from my family that still reside in the region, has been nothing short of heartbreaking.
I'm here today to keep the word alive and well that help is still very much needed in that area (and other hard-hit areas such as New York City and Connecticut). I'm not going to presume to tell you how to help, but if you are able and willing, there are many different ways in which you can!
Whether it's through simply spreading the word around through various social networks, a Red Cross donation, donation of provisions, etc., that is entirely at your discrepancy. If you can help, and you are willing, I humbly ask you for your support at this time on behalf of all the victims.
Some reputable websites that can direct you are as follows:
Hurricane Sandy NJ Relief Fund
United Way Hurricane Sandy Relief Fund
Thank you all for your attention and support!
Mike Carmon,  Weather Observer/Meteorologist
Ellen Estabrook
Adjusting to Life on the Summit By Charlie Peachey Working on the summit of Mount Washington is not your average job. There aren't too many other places where the employees work and live together for
Ellen Estabrook
A Surprise Aurora By Francis Tarasiewicz After 17 months of working at New England's highest peak, it finally happened. On the night of November 12th, 2023, I was lucky enough to view the famous and
Ellen Estabrook
A Glimpse at METAR Reports By Alexis George, Weather Observer & Meteorologist METAR observations are submitted every hour of every day at Mount Washington Observatory. METAR is a format for reporting weather information that gets