Seek the Peak
2016-07-08 15:50:26.000 – Meredith Campbell, Summit Intern
Seek the Peak is just one week away! This will be my first year participating in the fundraiser, and I'm so excited to be a part of the summit team, The Cirrus Contenders. As a New Hampshire native and an avid hiker I have a deep connection with Mount Washington. The mountain itself is a source of pride for every New Hampshirite. The tallest mountain in the Northeast, our one beloved 6000 footer, the majestic crown of our beautiful Presidentials. As an engineer and an aspiring scientist, I want to do whatever I can to support the Mount Washington Observatory. This fundraiser was basically made for me.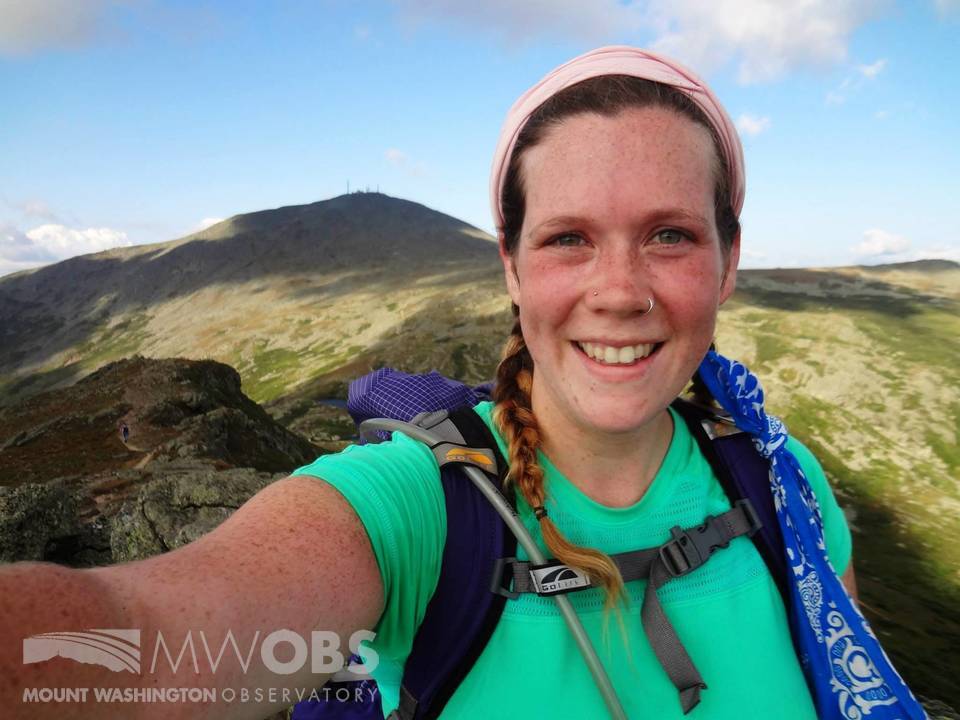 Eye on the Prize
So far I've raised a total of $10.
J
That's not exactly close to my goal of $300, and it means I am the worst fundraiser on my team (even the cat is beating me).
I love Mount Washington, and I love the Mount Washington Observatory. As an intern I've personally benefited from direct exposure to extreme weather conditions and the knowledge of the Observers who work here year round.
I encourage you to join the cause and hike with me next Saturday as we raise money for this great place (Seek the Peak Website). If you would like for me to hike on your behalf or if you would like to help me reach my goal of $300, you can donate to my page HERE.
Thank you for your support and happy trails!
-Merry
Meredith Campbell, Summit Intern
Ellen Estabrook
Adjusting to Life on the Summit By Charlie Peachey Working on the summit of Mount Washington is not your average job. There aren't too many other places where the employees work and live together for
Ellen Estabrook
A Surprise Aurora By Francis Tarasiewicz After 17 months of working at New England's highest peak, it finally happened. On the night of November 12th, 2023, I was lucky enough to view the famous and
Ellen Estabrook
A Glimpse at METAR Reports By Alexis George, Weather Observer & Meteorologist METAR observations are submitted every hour of every day at Mount Washington Observatory. METAR is a format for reporting weather information that gets