Seven Years at the Top of New England
2020-05-28 08:11:09.000 – Tom Padham, Weather Observer/Education Specialist
The Road goes ever on and on
Down from the door where it began.
Now far ahead the Road has gone,
And I must follow, if I can,
Pursuing it with
eager
feet
The Road goes ever on and on
Out from the door where it began.
Now far ahead the Road has gone.
Let others follow, if they can!
Let them a journey new begin.
J.R.R Tolkien, The Lord of the Rings
My road with the Mount Washington Observatory has come to an end. But what a journey it has been! Over the past 7 years I have had the privilege to work with amazing, passionate people dedicated to the mission of the Observatory. I've witnessed some of the most extreme weather conditions on the surface of the Earth and had incredible experiences that will last a lifetime. I've contributed to building nearly a century's worth of weather and climate data and done my part to carry on the legacy that started with 4 intrepid individuals in 1932.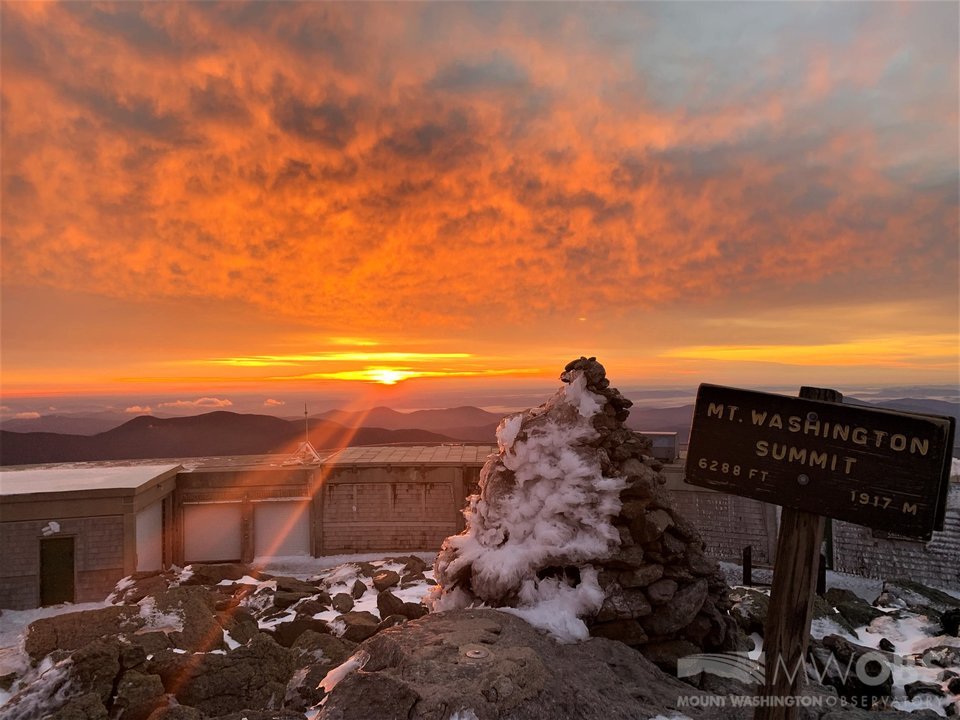 Sunrise from October 2019.
I want to sincerely thank the staff at the Observatory for all they have done for me over the years. I started as an intern here nearly a decade ago in May 2011 for my summer internship and fell in love with the mountain and working as a Weather Observer. After finishing up my degree in meteorology I was lucky enough to return to the mountain in 2013 and begin working first as the Staff Meteorologist and night observer for 3 years before switching to being the Education Specialist and eventually Shift Leader. Through this time I've met hundreds, if not thousands of people who realize how special of a place this is and are willing to help support our nonprofit. Thank you so much to all who support our important work!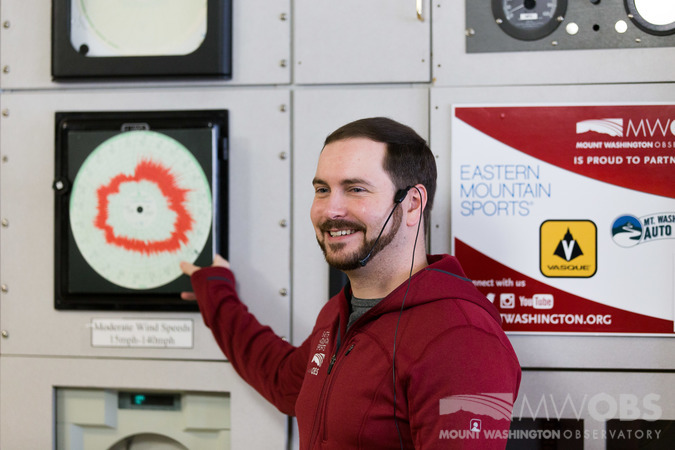 I've thoroughly enjoyed being the Education Specialist and sharing our experiences and knowledge with so many through the years.
I personally also want to thank all of our great volunteers who have helped make our time as Observers on the mountain a little more like home and helped create a sense of being a part of a summit family. To highlight just a few: thank you so much to Ruth Innes, Dennis Vienneau, John Donovan, Charlie and Jeanine Kinney, Mike and Sue Zlogar, Carol Anderson, Marcia Millard and so many more!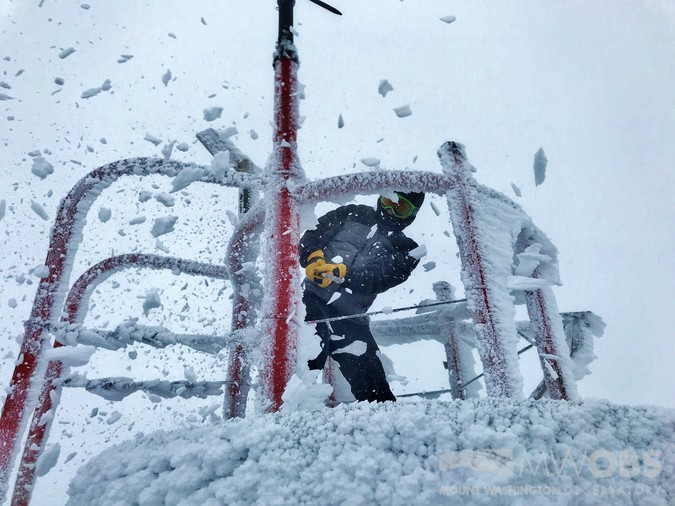 De-icing the tower in 2019.
And of course, a huge thank you to my co-workers on the summit: Ryan, AJ, Ian, Jay, and David. Thank you for your continued dedication and for sharing all of your knowledge with me. It has been an absolute pleasure to work with you all, and I know you'll continue to do great things. My time on Mount Washington has come to an end, but that doesn't mean I won't be back to visit! A new journey begins, the road goes ever on and on. To quote a very famous hobbit: I think I'm quite ready for another adventure!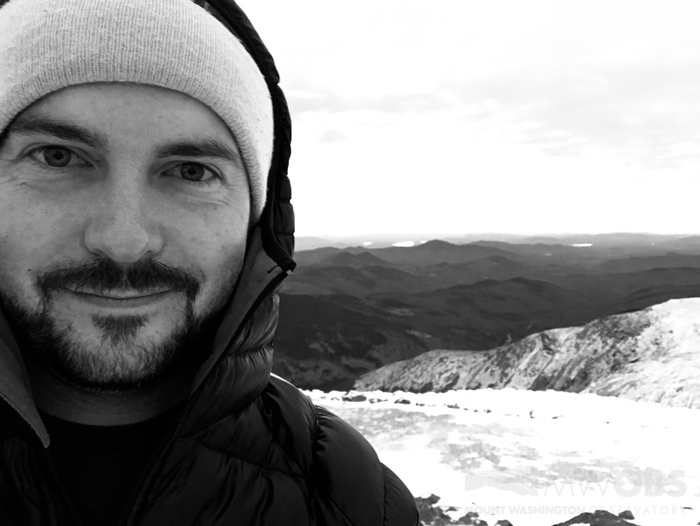 Thank you!
Tom Padham, Weather Observer/Education Specialist
Ellen Estabrook
Adjusting to Life on the Summit By Charlie Peachey Working on the summit of Mount Washington is not your average job. There aren't too many other places where the employees work and live together for
Ellen Estabrook
A Surprise Aurora By Francis Tarasiewicz After 17 months of working at New England's highest peak, it finally happened. On the night of November 12th, 2023, I was lucky enough to view the famous and
Ellen Estabrook
A Glimpse at METAR Reports By Alexis George, Weather Observer & Meteorologist METAR observations are submitted every hour of every day at Mount Washington Observatory. METAR is a format for reporting weather information that gets