Stacey's going to Hawaii
2008-11-18 16:55:37.000 – Stacey Kawecki,  Observer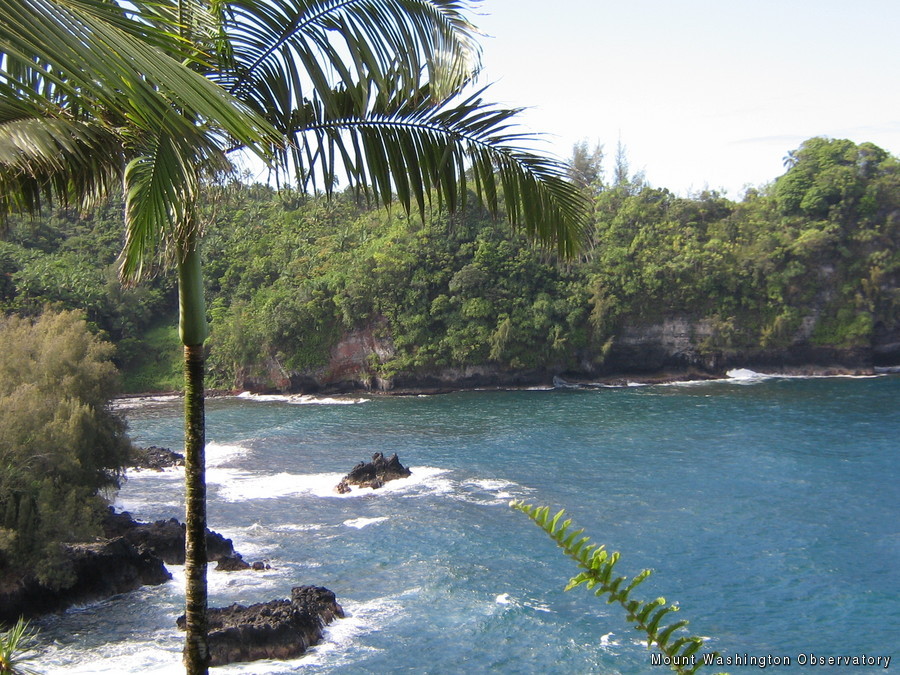 Can you say mai tai?
For those of you who don't know, I will be taking a vacation, my first since beginning my stint as Educational Observer in August of 2007. Now, some would argue that I get a vacation every other week. I beg to differ. I get my weekends every other week. One of the great advantages of working 80+ hours per week is that when you finally take your vacation, you get a whopping three weeks without work. I've decided to take that time to visit my mom and sister, who just so happen to live in Hilo, Hawaii. Everyone who works at the Observatory has known about this trip since July.
While reviewing my itinerary online, there was a forecast on the bottom. Thursday will be mostly sunny, with a high of 83°F. Jordan pointed out the 80 degree difference between my current location and my future location. That's a mighty big minus.
Even though I will be spending those three precious, beautiful, wonderful, work-free weeks with my family, I will definitely miss my summit family. I've already promised to send them lots of pictures (mostly because I want them to understand the harsh weather I'll be enduring…), and I'm sure I'll make a few phone calls, just to say hello and Happy Thanksgiving.
I would like to apologize in advance, to the entire summit staff. Tomorrow being the last day before I embark on my journey to tropical paradise, I will be off the wall, antsy, fidgety, nonsensical, loco, giggly, and downright annoying. I would also like to thank Casey, Doug, Steve, Mike, Jeff, and Jordan for putting up with my ridiculously giddy state of mind this past week.
Stacey Kawecki,  Observer
Ellen Estabrook
Adjusting to Life on the Summit By Charlie Peachey Working on the summit of Mount Washington is not your average job. There aren't too many other places where the employees work and live together for
Ellen Estabrook
A Surprise Aurora By Francis Tarasiewicz After 17 months of working at New England's highest peak, it finally happened. On the night of November 12th, 2023, I was lucky enough to view the famous and
Ellen Estabrook
A Glimpse at METAR Reports By Alexis George, Weather Observer & Meteorologist METAR observations are submitted every hour of every day at Mount Washington Observatory. METAR is a format for reporting weather information that gets