Still Socked In…
2015-04-25 14:45:09.000 – Nate Iannuccillo, Summit Intern
Around 2pm last Wednesday, the summit sank into the clouds and we've been thoroughly stuck in the fog ever since. Low pressure sitting idly over the Canadian Maritime Provinces has produced unwavering conditions and seemingly repetitious forecasts for the latter half of this week.
But as crazy as it's been living in the fog for the past 3 days, the wildest part is that I don't expect us to break out of the fog until Tuesday night!
Take a look…
Here we see the low pressure moving in to our north in the afternoon last Wednesday.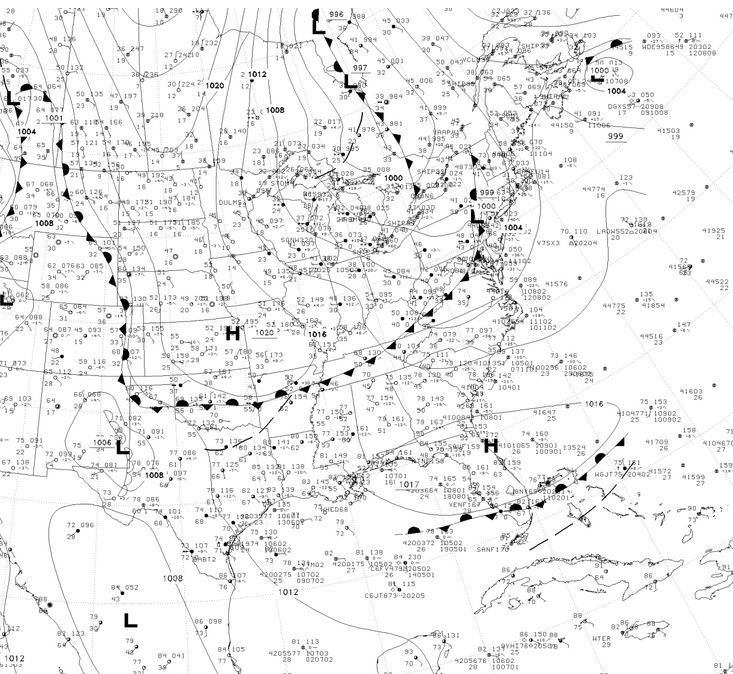 Image Courtesy of the University of Washington Department of Atmospheric Sciences
And then once it reaches the east coast of Canada, it just lingers, a result of a low pressure area aloft. You can see the low pressure aloft represented by the blue colors overlaying the surface pressure (black lines) on the map.
Here's where the GFS model shows the same low pressure area tonight.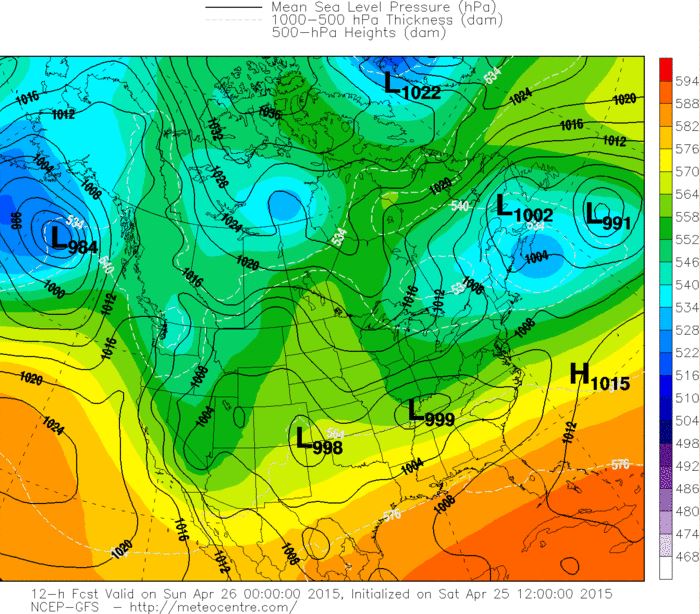 Image Courtesy of UQAM-Montreal Weather Centre
And then we can see that by Tuesday night, we still have low pressure in the vicinity!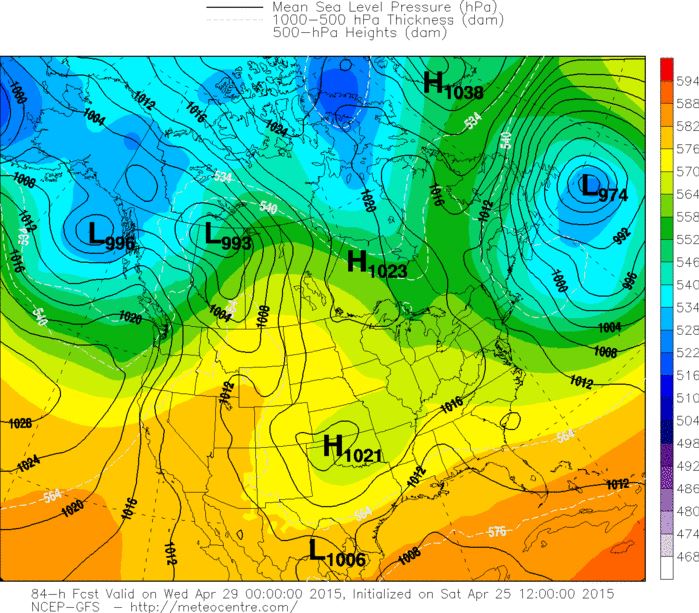 Image Courtesy of UQAM-Montreal Weather Centre
This low pressure area sitting to our northeast is responsible for the somewhat homogenous conditions we're experiencing on the summits this week. It is also responsible for the unseasonably low temperatures we're seeing, with its relative location subjecting Mount Washington to continuous airflow from the northwest.
By now, I certainly long for the stunning views provided by a clear day, but the fog is not without its own splendor, offering a much more intrinsic experience with the surrounding area.
For example, the steady freezing fog has led to some of the most magnificent displays of rime ice I've ever seen.
Check out the feathers of rime adorning the sign for the Tuckerman Ravine Trail!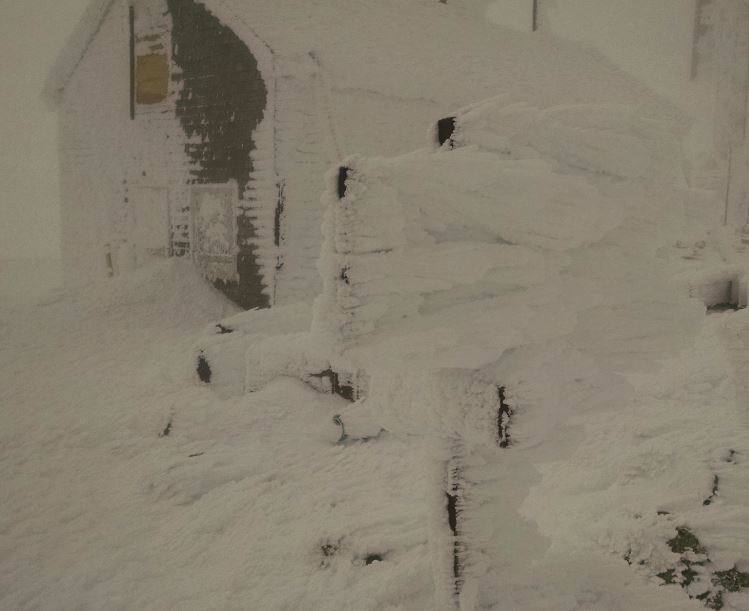 Nate Iannuccillo, Summit Intern
Ellen Estabrook
Adjusting to Life on the Summit By Charlie Peachey Working on the summit of Mount Washington is not your average job. There aren't too many other places where the employees work and live together for
Ellen Estabrook
A Surprise Aurora By Francis Tarasiewicz After 17 months of working at New England's highest peak, it finally happened. On the night of November 12th, 2023, I was lucky enough to view the famous and
Ellen Estabrook
A Glimpse at METAR Reports By Alexis George, Weather Observer & Meteorologist METAR observations are submitted every hour of every day at Mount Washington Observatory. METAR is a format for reporting weather information that gets