summer promo
2010-05-03 04:29:24.000 – Mike Carmon,  Staff Meteorologist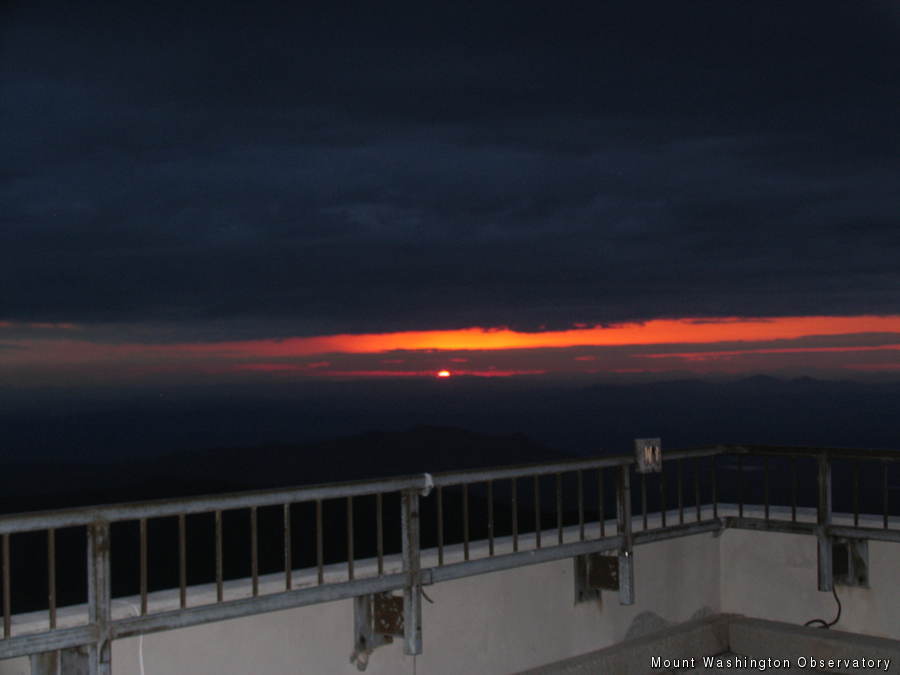 Short but Sweet
It's hard to believe a mere four days ago I was telling you, faithful comment reader, about my trip (or should I say traipse) to the precip can in chest-deep snow drifts. Well, winter has come and gone, because, as of this morning, only a few patches of snow in well-sheltered areas remain. Our deck is completely snow-free, and so is the area surrounding the can. It is quite amazing.
Now that winter has gone, summer has decided to make another appearance. This is evidenced by the fact that yesterday, May 2nd, we tied our record high of 58 degrees! This major swing of temperatures is the result of a strong ridge of high pressure that has parked itself off the Carolina Coast. Its influence has brought unseasonably hot temperatures to the entire eastern third of the continental United States!
There are more changes on the way, though. The forecast for today and tomorrow include thunderstorms thanks to a couple of fronts that are gearing up to pass through. With a mostly fog-free couple of days, we have been able to catch a hardy glimpse of some intriguing overhead cloud displays, including a few lenticular clouds. I snapped the accompanying picture at approx. 6:55 EST last night during an observation. The sun was visible for only a few moments as it sank in the sky between thick low-level cloud layers. I snapped this picture (and performed this observation) in nothing more than a t-shirt and shorts. Quite a turn-around from the down jacket, snow pants, hat, gloves, and winter boots I donned on Wednesday evening.
Another sign that summer is here is the official opening of the Auto Road, which occurred this Saturday, May 1st. The road was open to the 4.5 mile turnaround point, which is in fact located above tree line. With the hard work the Auto Road is doing to clear the road, and the above-freezing temperatures that are expected to last through tomorrow, and then return Thursday for the remainder of the week, the road might be open to the summit soon! For updates on their progress, check out the auto road website. Also, for updates on the status of the Cog Railway, you can visit their website as well. We encourage you all, whether it be by Auto Road, Cog, or hike, to visit the summit of Mt. Washington this summer. And if (when!) you do, be sure to check out the Observatory's museum for an interesting dive into what makes Mt. Washington so unique, a little history of the Observatory, and a gift shop to purchase a hoodie, t-shirt, or a horde of other souvenirs!
Mike Carmon,  Staff Meteorologist
Ellen Estabrook
Adjusting to Life on the Summit By Charlie Peachey Working on the summit of Mount Washington is not your average job. There aren't too many other places where the employees work and live together for
Ellen Estabrook
A Surprise Aurora By Francis Tarasiewicz After 17 months of working at New England's highest peak, it finally happened. On the night of November 12th, 2023, I was lucky enough to view the famous and
Ellen Estabrook
A Glimpse at METAR Reports By Alexis George, Weather Observer & Meteorologist METAR observations are submitted every hour of every day at Mount Washington Observatory. METAR is a format for reporting weather information that gets