Summer Time Approaches
2017-05-06 17:47:37.000 – Adam Gill, Weather Observer/IT Specialist
This week we are getting close to finishing much of our summer preparations. With the one day of nice weather that we had on Thursday, we were able to get the bulletproof windows out. It is always a sad time of year because the frequency of strong wind storms and big snowstorms has mostly passed, with more "quiet" weather for the next 4-5 months. Other things that have gone on was making sure the exhibits down in the museum are in working order, luckily most of them were, but a few needed some miner tweaks or new monitors. I am sad to see that the snow has mostly melted here on the summit but look forward to Thunderstorm season! One thing I am going to need to keep track of is how long into summer the snow in Tuckerman's Ravine is going to last, I am hoping until August! Below is a picture of the windows from the weather room.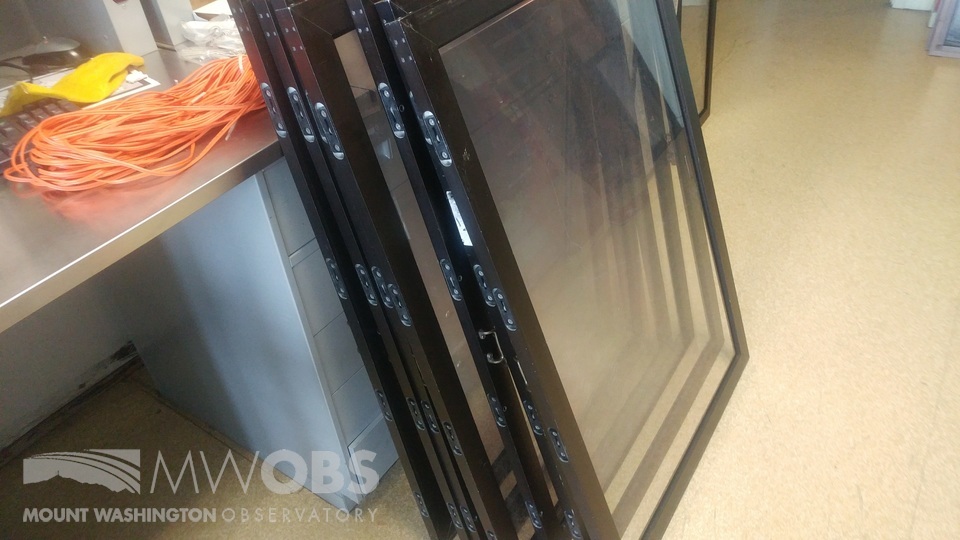 I also brought up some plants a few weeks ago during one of the warm spells we had because it is nice to have some greenery in the barren and foggy landscape that the summit is for much of the year. I have had a hobby of growing carnivorous plants for many years and have some at where I live in the off weeks. They need to stay in a terrarium too keep the humidity higher as well as keep Marty from destroying the plants! I like to think of it as extreme plants an extreme weather! The image below is of the tropical pitcher plant that is growing very well.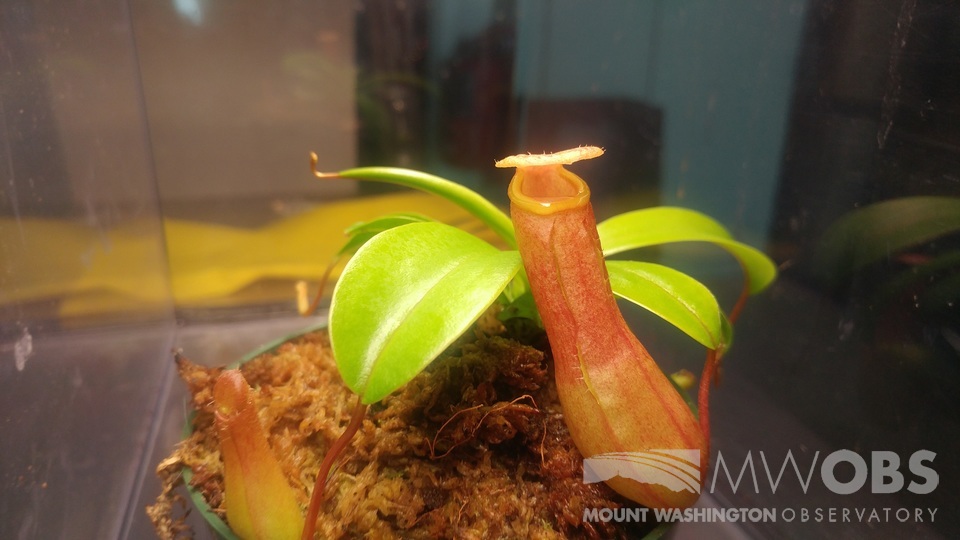 Lastly, our shift has created a Seek the Peak team called "No CAPE without CIN". CAPE is convective available potential energy and CIN is the convective inhibition number. CAPE is the amount of energy that a thunderstorm could produce and in order to get CAPE to develop, you need a bit of CIN. If there was no CIN, the atmosphere would keep over turning and never get enough energy to produce thunderstorms! Below is a skew-t diagram of what CIN and CAPE look like in an upper air sounding. You can check out the team here!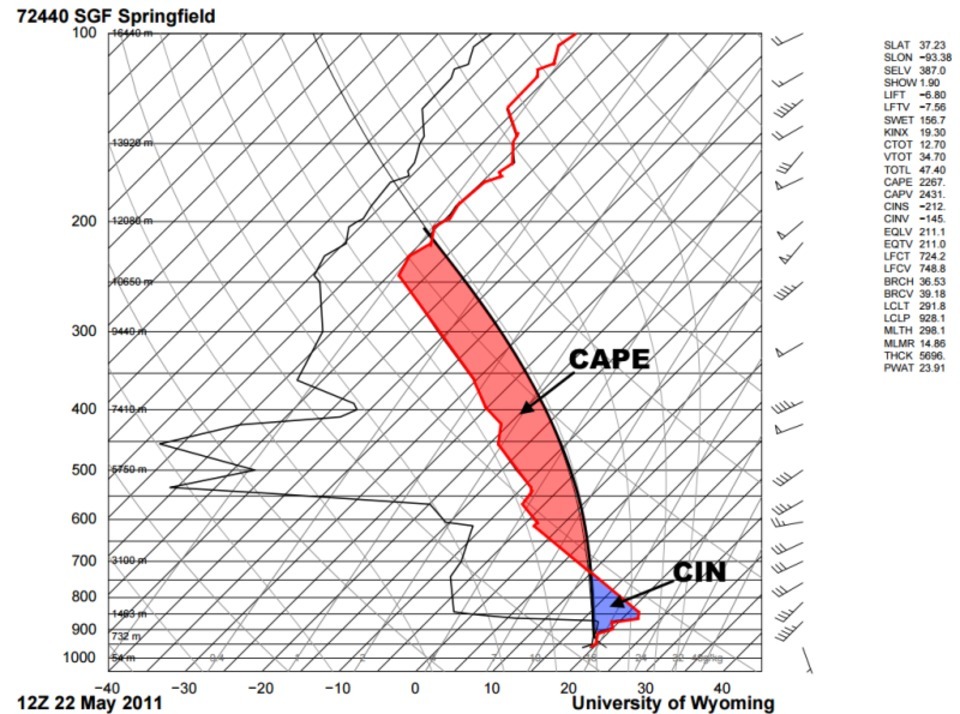 Adam Gill, Weather Observer/IT Specialist
Ellen Estabrook
Adjusting to Life on the Summit By Charlie Peachey Working on the summit of Mount Washington is not your average job. There aren't too many other places where the employees work and live together for
Ellen Estabrook
A Surprise Aurora By Francis Tarasiewicz After 17 months of working at New England's highest peak, it finally happened. On the night of November 12th, 2023, I was lucky enough to view the famous and
Ellen Estabrook
A Glimpse at METAR Reports By Alexis George, Weather Observer & Meteorologist METAR observations are submitted every hour of every day at Mount Washington Observatory. METAR is a format for reporting weather information that gets