Sweet Martin
2016-08-08 17:59:04.000 – Meredith Campbell, Summit Intern
Today is International Cat Day, so I thought I'd give a little love to my favorite fur ball, Marty. A lot of people love Marty, and rightfully so. He is an awesome cat that I personally adore. He's super soft, purrs really low, and is very (sometimes painfully) independent. In honor of this adorable holiday I thought I'd answer some common questions about Sweet Martin (not his really name, just what I call him).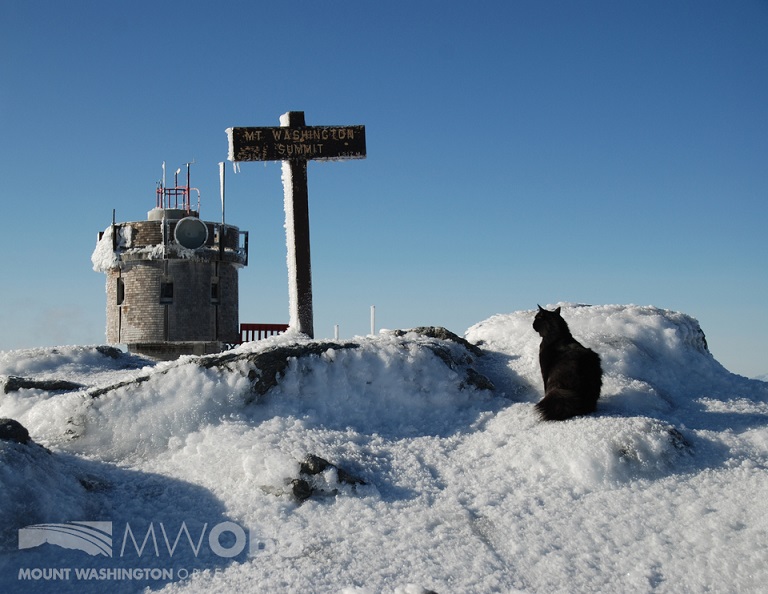 Does the cat live here?
Yes. The observatory is staffed 24/7/365. We live here, and Marty lives here with us.
Was he named after Marty Engstrom?
Yes. Marty Engstrom also known as "Marty on the Mountain", was a WMTV engineer famous for reporting the weather from the summit of Mount Washington for nearly four decades. Marty the cat was named in his honor.
Does he ever go outside?
Yes. Marty is allowed free range of the summit inside and outside, so on really nice days he likes to roam around the summit.
Can we bring Marty toys?
Marty has an abundance of toys on the summit, so he doesn't really need more. He does love cat treats though.
How old is Marty?
Marty's been at the Obs since 2008, and we think he was one or two years old at the time. So he's somewhere in the 9-10 years range.
What breed is Marty?
He has been identified by the vet as a Maine Coon mix.
Where's Marty?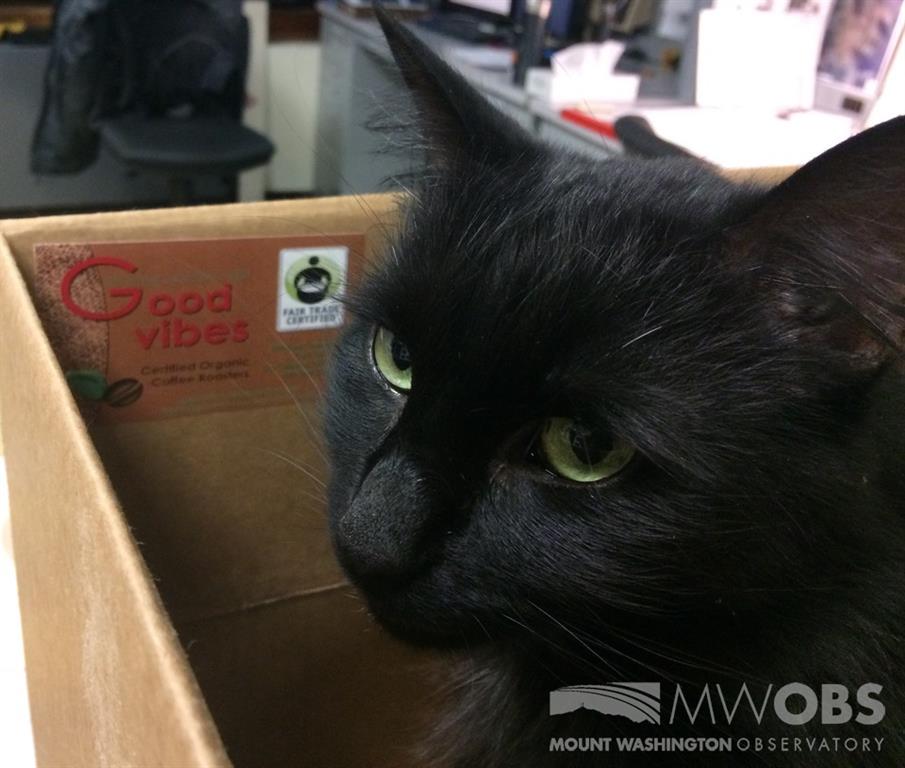 Marty is actually kind of shy, so on days when there are a lot of people on the summit, he tends to hide in the peace and quiet of our living quarters. He does have free range of the summit (inside and outside), so sometimes he'll stroll right through the crowded rotunda. If you're on the summit keep your eyes peeled!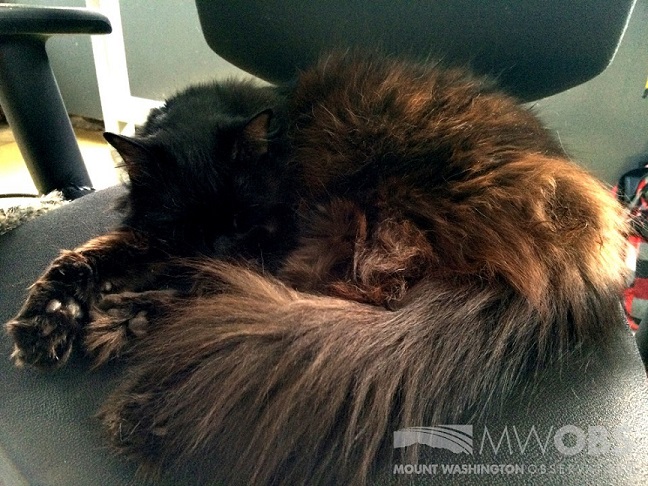 Meredith Campbell, Summit Intern
Ellen Estabrook
Adjusting to Life on the Summit By Charlie Peachey Working on the summit of Mount Washington is not your average job. There aren't too many other places where the employees work and live together for
Ellen Estabrook
A Surprise Aurora By Francis Tarasiewicz After 17 months of working at New England's highest peak, it finally happened. On the night of November 12th, 2023, I was lucky enough to view the famous and
Ellen Estabrook
A Glimpse at METAR Reports By Alexis George, Weather Observer & Meteorologist METAR observations are submitted every hour of every day at Mount Washington Observatory. METAR is a format for reporting weather information that gets