The Last From Me, For Now
2014-12-01 16:29:09.000 – Mike Carmon, Weather Observer/Education Specialist
It's hard to believe, sitting down to compose this observer comment, that I won't be sitting down to write another one on the summit for quite some time. I've worked on the summit of Mount Washington for a little over six years, starting as a summit intern in the fall of 2008. After my internship, I was hired as a Weather Observer/Meteorologist, and begun my first full-time position in the field of meteorology working the night shift on the summit of Mount Washington! That experience was so incredibly unique, and I could not ask for a more exciting way to start off my career.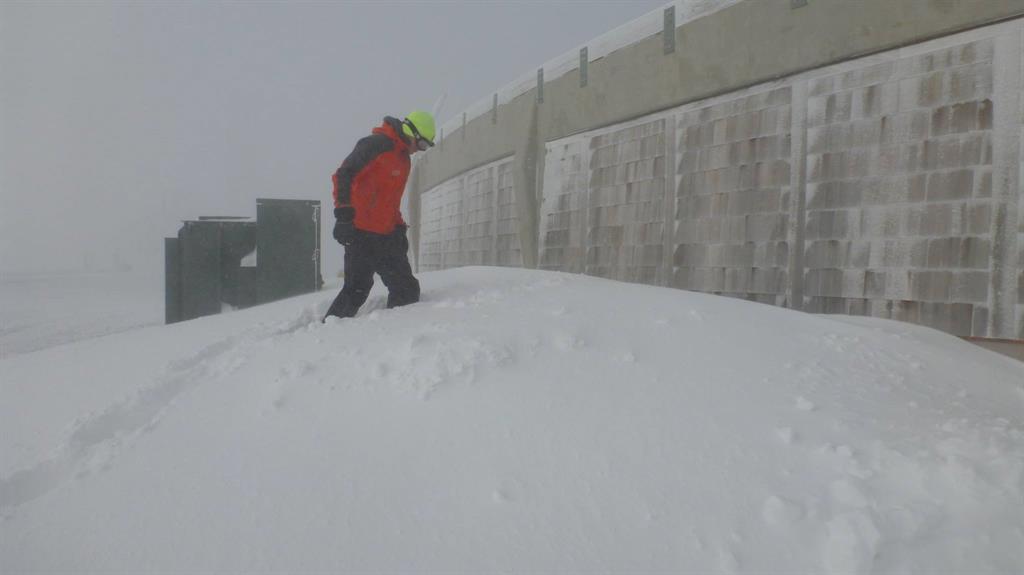 After four years of working the night shift, I moved to the day shift, and took on the roles of Education Specialist and Shift Leader. Both of these positions started off as big challenges for me, having never been a fan of standing in front of a camera, and not really all that keen on being a leader. After a year-and-a-half of doing both, though, I can safely say the moments I've had performing the duties of Education Specialist have been some of the most enjoyable of all my times as an employee of the Mount Washington Observatory! I've had the absolute privilege of connecting with classrooms throughout the United States, and discussing the Observatory, the work that we do on the summit, and how vital it is.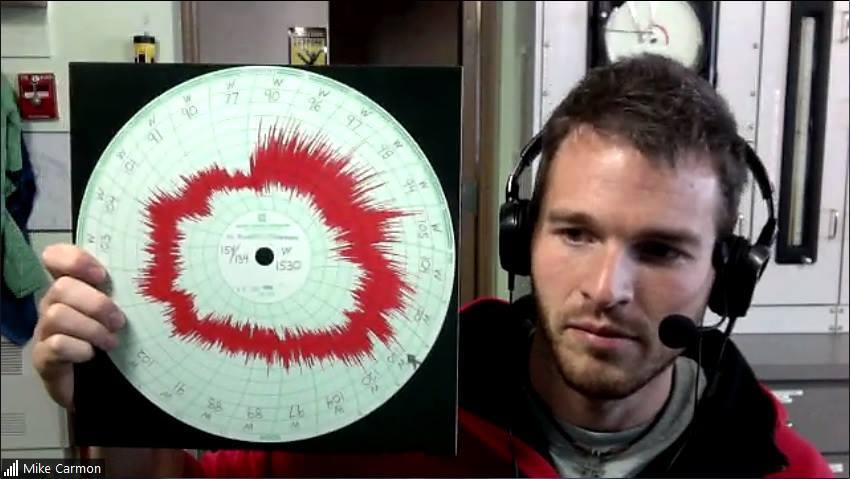 As a member of summit staff, one certainly works quite hard, but also gets to experience some of the most dramatic weather and scenery there is to offer around the world! I've beheld winds gusting as high as 139 mph, incredible ground blizzards, rapidly accruing rime ice, tropical rains from Hurricane Irene, dramatic thunderstorms, and the polar-opposite clear, calm days. Not only do I get to say that I've experienced these incredible phenomena on a daily basis, but I've made this environment my home for over six years. The roar of the wind, the hue of the fog, the crunch of the snow and rime under my feet, and the feel of the sun at 6288' most certainly add a unique stamp to any home!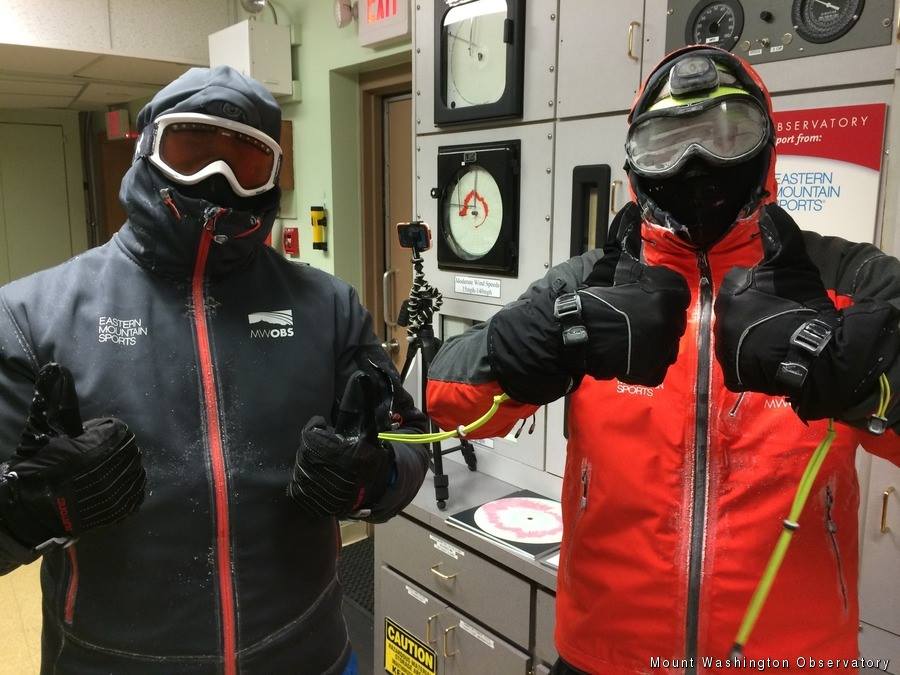 Change is ever-present, though, and now there's a big change coming for me. A temporary position has opened at the Mount Washington Observatory's valley office in North Conway, and I'll be transitioning down there to support all of the work summit staff performs from the valley below. It's an incredible opportunity for me, and only a temporary change, but it's more bittersweet than I can say, as the summit of Mount Washington and its accompanying distinctiveness will always be my home, and summit staff will always be my summit family. The comradery of my co-workers/roommates is what I'm most thankful for, as I've had the privilege to work with some of the most incredibly intelligent and hard-working individuals I've ever met in my time up here. I'm fully confident that I'm leaving things in the best of hands, as my shift of Mike Kyle and Tom Padham are now seasoned weather observers, and summit intern Caleb Meute will be stepping in to take my place as the third observer on my shift while I take up residence in the valley.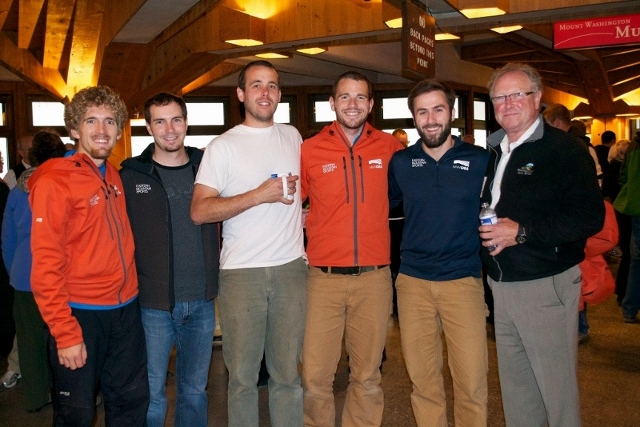 So I'm signing off from the summit for now, but I will most certainly look forward to my return. I probably don't say it enough: this place is pretty awesome!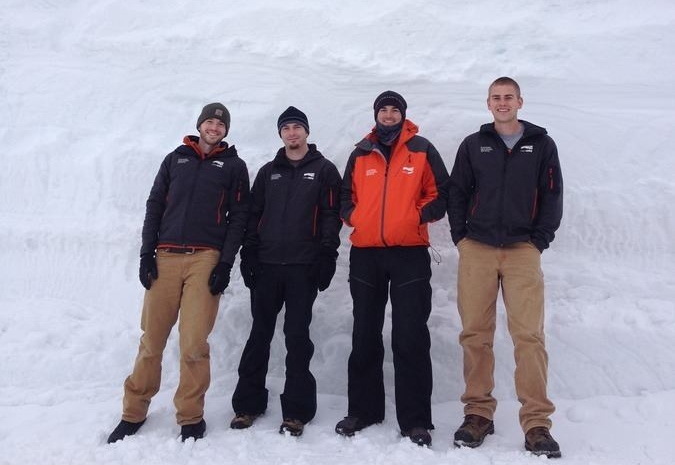 Mike Carmon, Weather Observer/Education Specialist
Ellen Estabrook
Adjusting to Life on the Summit By Charlie Peachey Working on the summit of Mount Washington is not your average job. There aren't too many other places where the employees work and live together for
Ellen Estabrook
A Surprise Aurora By Francis Tarasiewicz After 17 months of working at New England's highest peak, it finally happened. On the night of November 12th, 2023, I was lucky enough to view the famous and
Ellen Estabrook
A Glimpse at METAR Reports By Alexis George, Weather Observer & Meteorologist METAR observations are submitted every hour of every day at Mount Washington Observatory. METAR is a format for reporting weather information that gets