The Return of the Intern: My First Week Back
2017-06-06 20:21:20.000 – Sam Webber, Summit Intern
In January of 2016, I had the privilege of coming up to the summit of Mount Washington as the student intern from Plymouth State University. Although I got to experience some of the most extreme weather during my shortened, two week internship, I knew that I wanted to come back for more! So, when the time came to apply for the summer internship I submitted my application and was given the opportunity to return to the summit for the summer. Words cannot even explain how excited I am to be back here!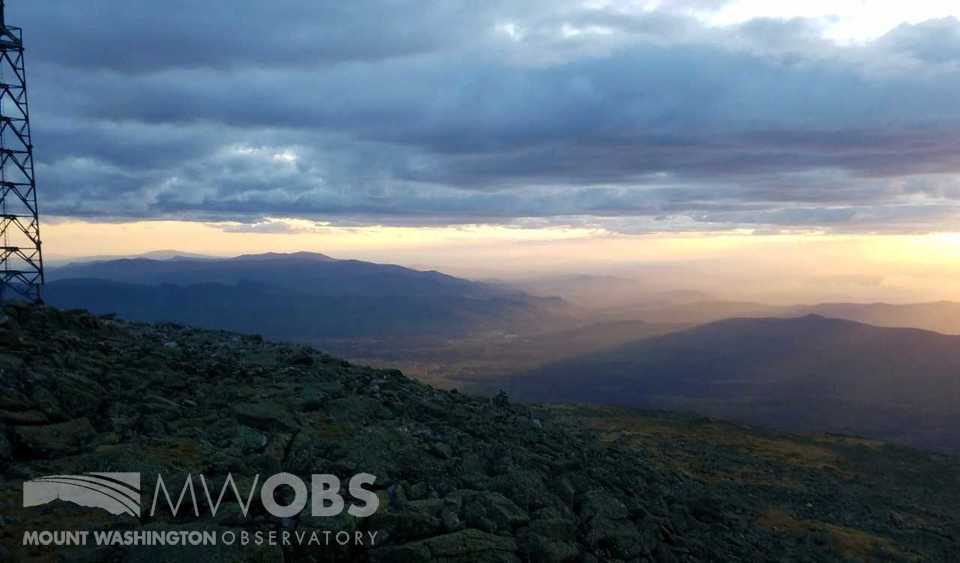 I am originally from Derry, New Hampshire but attended college at Plymouth State University in Plymouth, New Hampshire. I recently graduated from PSU with a Bachelor's of Science in Meteorology and will be returning in the Fall to begin working toward a Master's of Science in Applied Meteorology. I'm excited to get back to Plymouth and start graduate school but I know that I won't want my time here at the observatory to be over with.
At first I thought that the summer internship wouldn't be as exciting as the winter internship, but that assumption was almost instantaneously shut down. On the first day we were lucky enough to be in the midst of severe thunderstorms that were impacting the Northeast all day. We all crowded around a radar display on several different occasions watching hail and lightning reports appear as the squall line moved eastward; we knew we were in for a treat. As the storm finally made its way over the White Mountains, we began to see wind gusts over 60 mph and half inch hail soon after! While we all crowded around the windows in the weather room, we finally got what we were looking for, lightning strikes! Lightning made contact with the summits around us while one was a direct strike!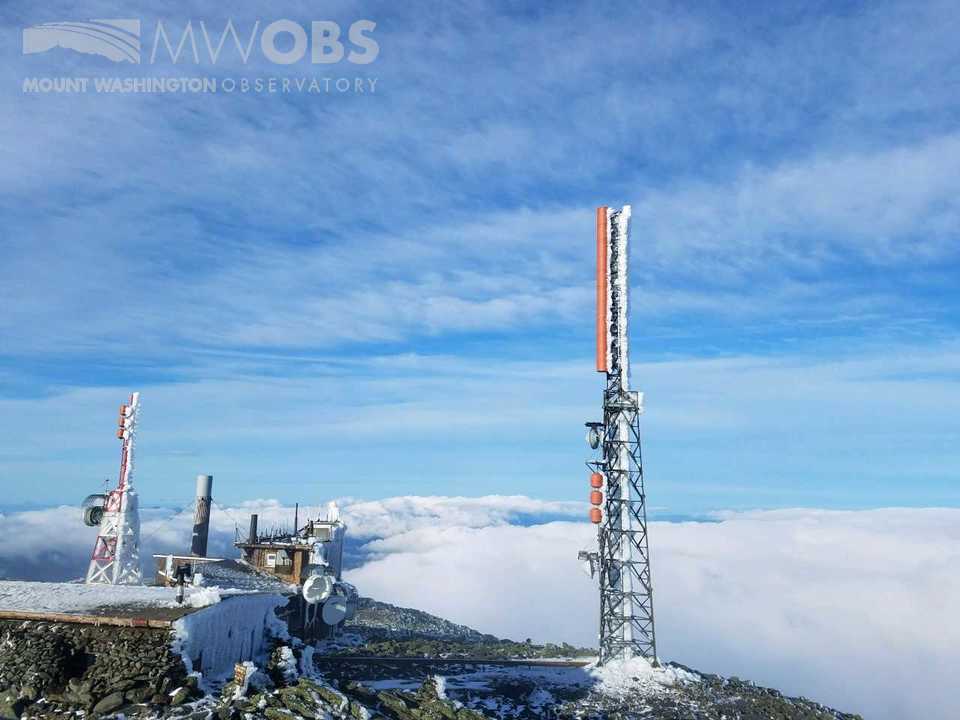 While the thunderstorm was very exciting, it was only the beginning. Winter decided to pay us one last visit during this shift! Seeing colder temperatures and a mix of snow and sleet in the forecast got my inner weather nerd fired up for the next few days. Long behold, I got to experience what I was hoping for, snow in June! There's something about winter weather that never fails to amaze me, and being exposed to those types of conditions during late May and June just brought that amazement to a whole new level.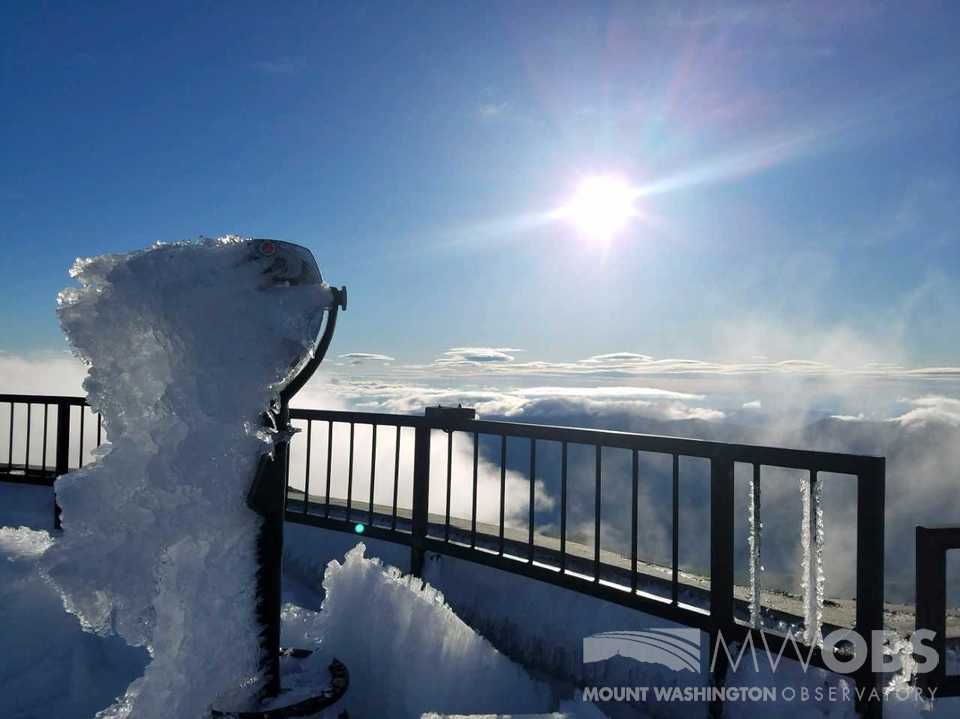 Seeing almost every season condensed into one week has already exceeded my expectations of what I would experience through the internship. It's been a great first week back on the Rockpile and I'm looking forward to the rest of the summer and seeing what the higher summits have to offer!
Sam Webber, Summit Intern
Ellen Estabrook
Adjusting to Life on the Summit By Charlie Peachey Working on the summit of Mount Washington is not your average job. There aren't too many other places where the employees work and live together for
Ellen Estabrook
A Surprise Aurora By Francis Tarasiewicz After 17 months of working at New England's highest peak, it finally happened. On the night of November 12th, 2023, I was lucky enough to view the famous and
Ellen Estabrook
A Glimpse at METAR Reports By Alexis George, Weather Observer & Meteorologist METAR observations are submitted every hour of every day at Mount Washington Observatory. METAR is a format for reporting weather information that gets