The Week (So Far) In Pictures
2015-08-09 16:44:07.000 – Mike Carmon, Co-Director of Summit Operations
Wednesday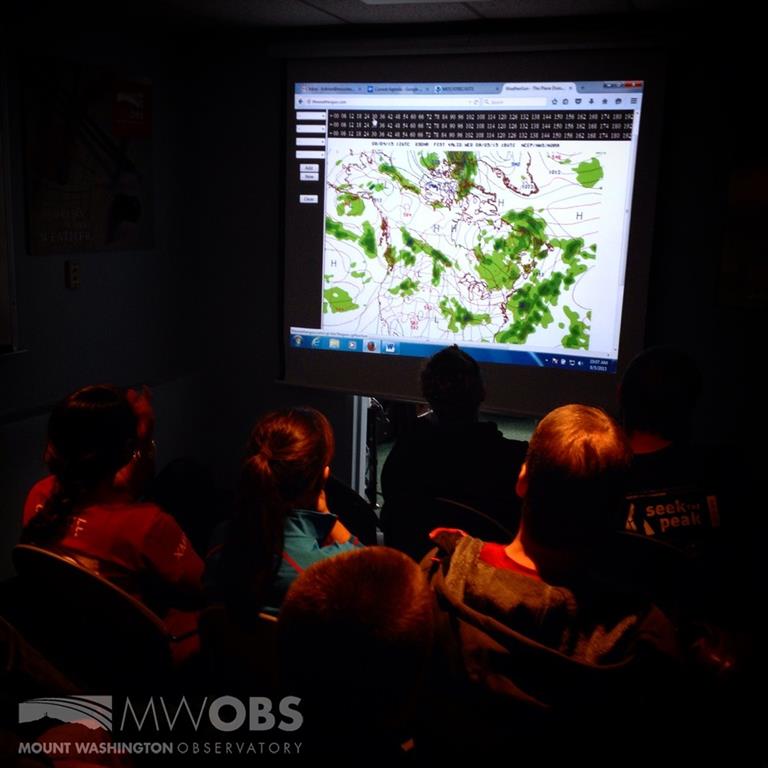 Our shift started off on a unique note this week, with the MWO Summit All-Staff Retreat taking place. For the first time in a long while, nearly all of our valley staff came up for a two-day, one-night retreat to the summit. The name of the game was fun! Wednesday was full of science experiments, fun & games, and our first-ever "all-staff weather observation." There were even a couple rounds of MWO Jeopardy!
Thursday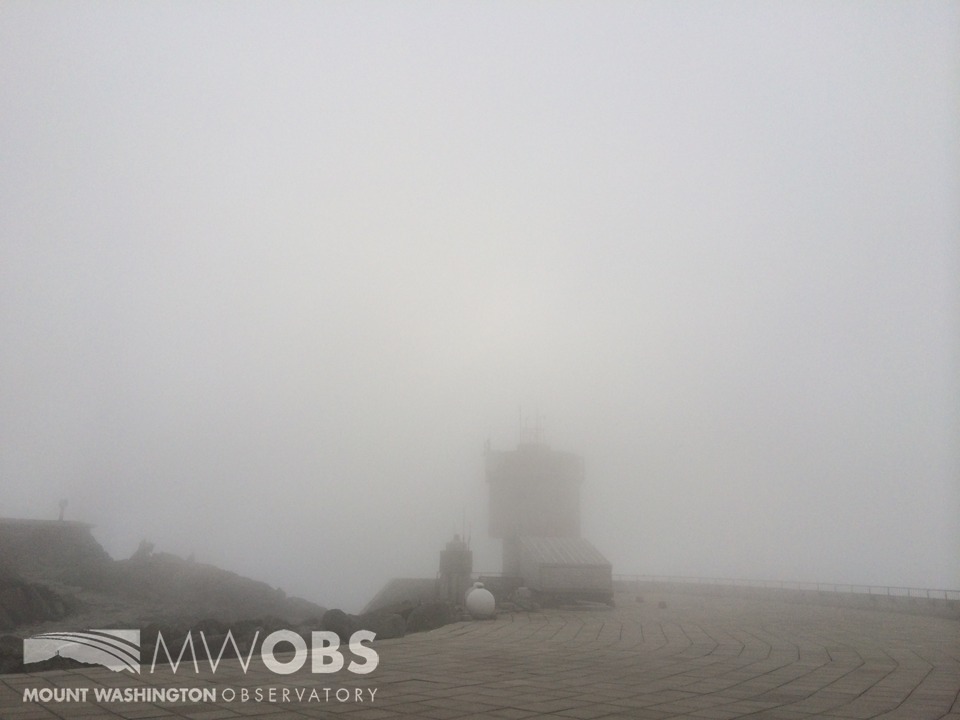 The second day of our All-Staff Retreat saw the summit socked in the fog for the second consecutive day, with chilly conditions in the morning, as temperatures ranged in the upper 30s with winds gusting near hurricane force. Inside, though, our valley staff companions treated us to a hot breakfast to warm our souls, to be followed by an all-staff scavenger hunt. Fun was had by all staff, both summit and valley, and we all enjoyed spending time together and getting to know one another even better. The retreat was an enormous success, and we're already spinning ideas for next year!
Friday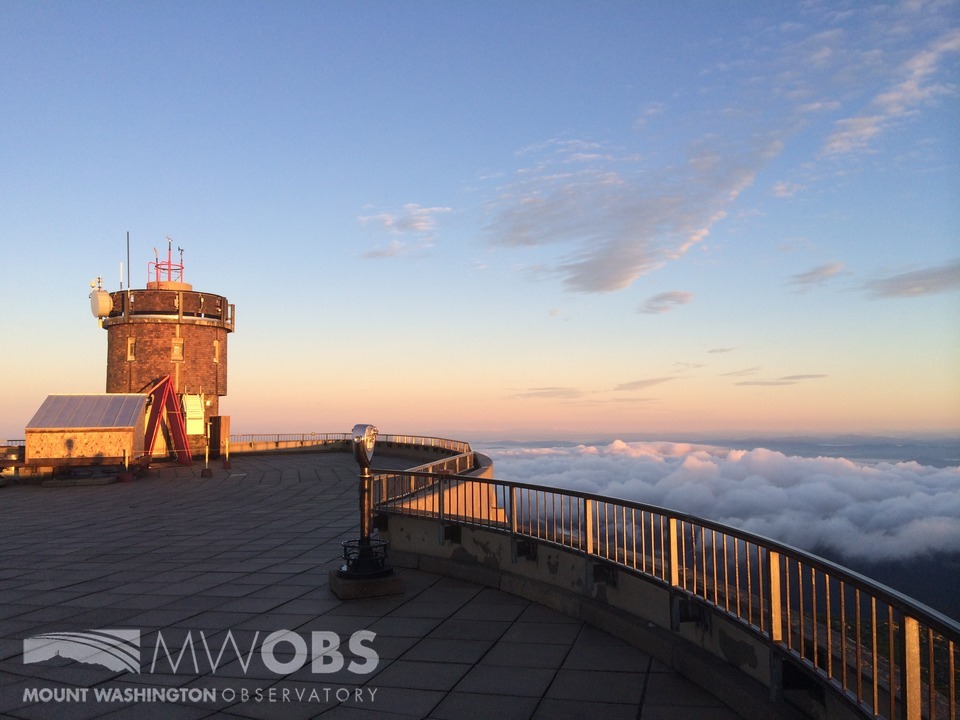 The third day of our shift saw the summit emerge from the clouds for the first time, resulting in a visible sunrise. The soft morning glow reflected brilliantly off the fog-soaked observation deck during a particularly peaceful morning for me.
Saturday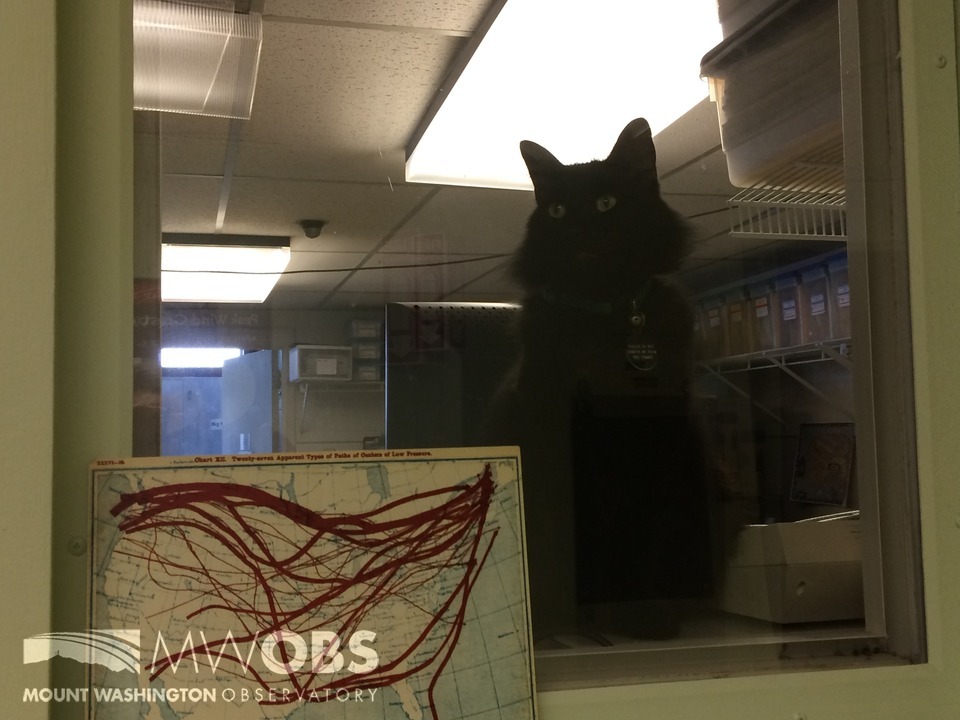 Saturday kicked off with some picturesque views around the summit, and concluded with a stellar sunset. It was an incredibly busy day atop the Rockpile, which kept our interns busy with lots of tours. Even Marty was ready and meowing to go to say hi to the guests passing through!
Sunday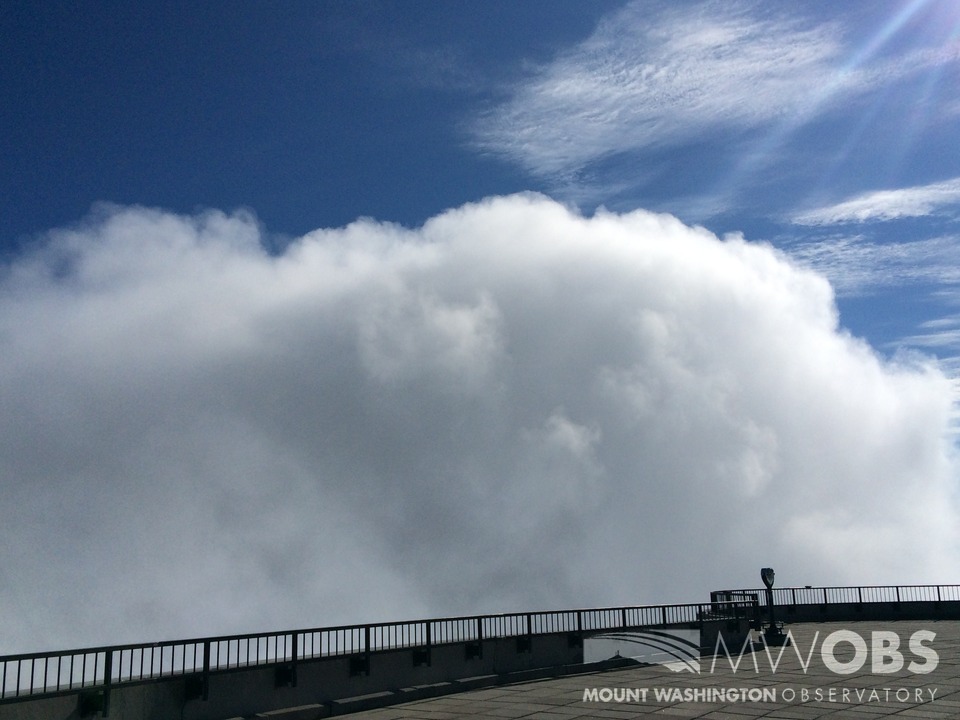 Today began with more stunning scenery, as overnight fog cleared to reveal an undercast below the summit. The undercast gradually rose through the day, and clouds began billowing and towering above the height of the summit, looking ever-formidable as the afternoon progressed. Winds dropped off to near nothing for a large portion of the day as well, which allowed temperatures to rise to their warmest readings this shift.
Mike Carmon, Co-Director of Summit Operations
Ellen Estabrook
Adjusting to Life on the Summit By Charlie Peachey Working on the summit of Mount Washington is not your average job. There aren't too many other places where the employees work and live together for
Ellen Estabrook
A Surprise Aurora By Francis Tarasiewicz After 17 months of working at New England's highest peak, it finally happened. On the night of November 12th, 2023, I was lucky enough to view the famous and
Ellen Estabrook
A Glimpse at METAR Reports By Alexis George, Weather Observer & Meteorologist METAR observations are submitted every hour of every day at Mount Washington Observatory. METAR is a format for reporting weather information that gets