Volunteering on the Summit
2016-05-31 16:57:10.000 – Jill Reynolds, Summit Volunteer
Hello! My name is Jill Reynolds and I am here to tell you about my time volunteering on the summit of Mt. Washington for a week.
I am from a small town called East Aurora, which is located a little south of Buffalo, NY. My family and I have visited the summit every summer since I was little. Our visits would only last between two and three hours, so it was different than actually sleeping over. Saying I was nervous to spend the night here would be an understatement.
Upon entering the vehicle that would soon transport me to the top, the group of everyone on board greeted me with big smiles and happiness. They all were so nice! Among the group was the three observatory interns, two of the observers, the museum attendant, and the other volunteer that I would be working with for the week. Each of them made it much easier for me to become comfortable in staying in a different environment for several days.
The duties of being a volunteer are quite simple. There is a list located on the refrigerator that says the specific type of chore that has to be done each day, such as mop the kitchen floors or dust the living room bookshelves. Besides that, the only other thing that we have to do is make dinner for everyone at the observatory, which in this case, were 9 people (including both the other volunteer and myself). Having one other person to help out makes doing these chores so much easier. When everything is done, we are set to do whatever we want. I spend most of my free time talking to the observers and interns upstairs in the weather room, going outside on the observatory deck to check out the awesome views, and read my book.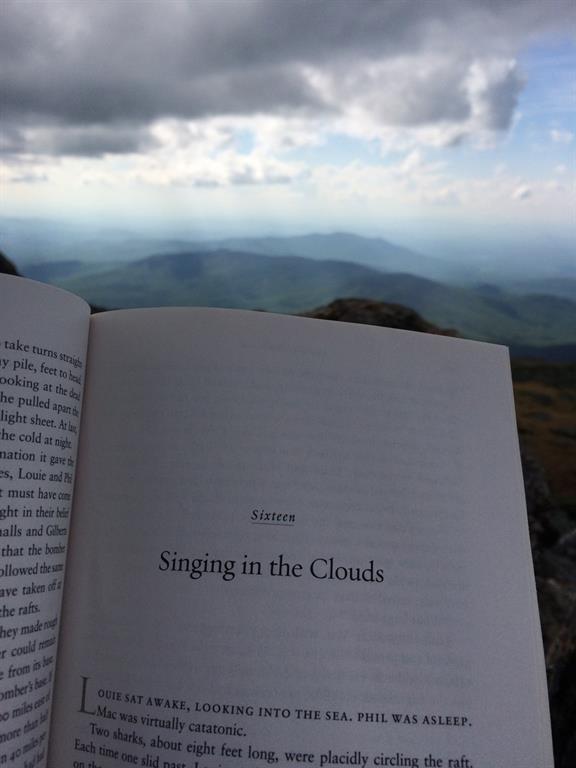 I study meteorology in college, so I thought that I should not miss this volunteer opportunity. Being able to work on the mountain to study the extreme weather that goes on here is my dream job. The observers and interns are eager to show me the ropes of what they do. They taught me how to forecast, showed me different websites to use for looking at weather, and they answered all of the questions that I had about working on the tallest peak in the northeastern United States.
Volunteering here has been a very fulfilling experience for me. I definitely plan on returning next summer!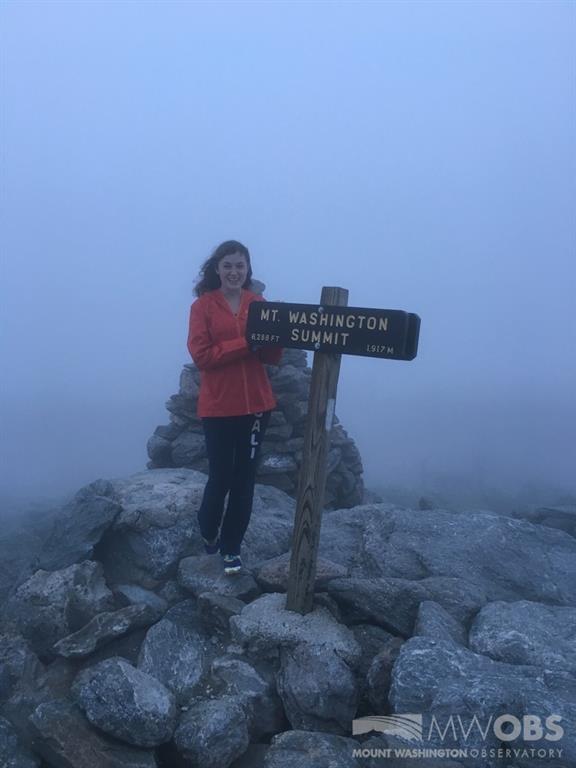 Jill Reynolds, Summit Volunteer
Ellen Estabrook
Adjusting to Life on the Summit By Charlie Peachey Working on the summit of Mount Washington is not your average job. There aren't too many other places where the employees work and live together for
Ellen Estabrook
A Surprise Aurora By Francis Tarasiewicz After 17 months of working at New England's highest peak, it finally happened. On the night of November 12th, 2023, I was lucky enough to view the famous and
Ellen Estabrook
A Glimpse at METAR Reports By Alexis George, Weather Observer & Meteorologist METAR observations are submitted every hour of every day at Mount Washington Observatory. METAR is a format for reporting weather information that gets