Warm and Dry Feet in Spring
2020-04-06 20:28:33.000 – Rebecca Scholand, Summit Operations Manager
Mud season on the summit of Mount Washington isn't as muddy as you would think. Because the summit is primarily composed of rocks and gravel frozen in snow and ice, when spring begins, it takes on the characteristics of a giant puddle. Add a warmer day when precipitation is in liquid form and trapped from running off the result is a parking lot sized, deep puddle formation. There isn't much that we can do with the standing water and so it creates an obstacle in collecting the precipitation can. The good news is our feet stay dry.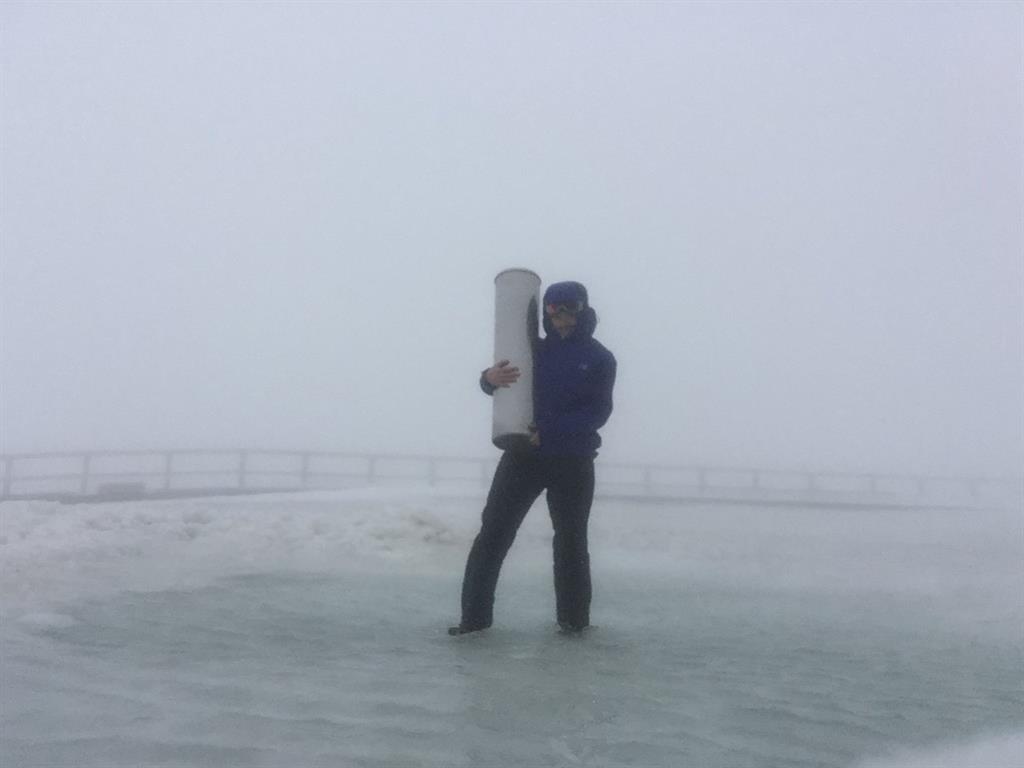 Oboz
are the Mount Washington Observatory's footwear sponsor and as such, we are all outfitted with varying insulated winter boots. I myself have the Women's
Bridger
. Besides being insulated, this boot also happens to be waterproof with Oboz B-Dry technology. B-Dry is a breathable bootie that is sewn in between the boot lining and the outer material. It allows your foot to breath, moving heat vapor (moisture and body heat) away through the micropores in the breathable B-Dry membrane. These same micropores in the membrane than restricts larger water droplets from entering the boot creating a waterproof layer. The B-Dry bootie encompasses the entirety of the foot and its height is determined by the height of the tongue gusset. On my Bridger boots this gusset sits about 5" from the ground.
So on days we have a large puddle forming it means I can wear my Bridger boots to keep warm and dry!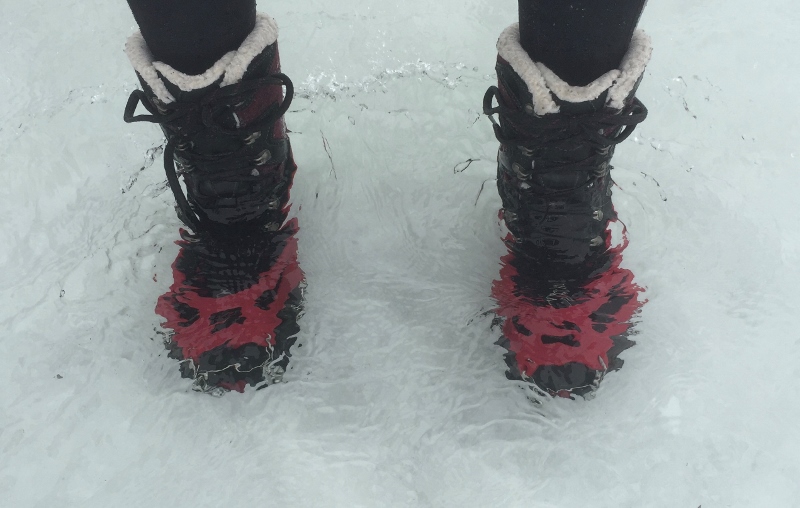 Rebecca Scholand, Summit Operations Manager
Ellen Estabrook
Adjusting to Life on the Summit By Charlie Peachey Working on the summit of Mount Washington is not your average job. There aren't too many other places where the employees work and live together for
Ellen Estabrook
A Surprise Aurora By Francis Tarasiewicz After 17 months of working at New England's highest peak, it finally happened. On the night of November 12th, 2023, I was lucky enough to view the famous and
Ellen Estabrook
A Glimpse at METAR Reports By Alexis George, Weather Observer & Meteorologist METAR observations are submitted every hour of every day at Mount Washington Observatory. METAR is a format for reporting weather information that gets