What a Run it has Been!
2018-05-28 18:24:20.000 – Caleb Meute, Weather Observer / Meteorologist
It has been an incredible two years spent working atop the Rockpile but my time has come to an end as I will be returning to a more normalized schedule whilst living in Burlington, Vermont. Living and working on the summit of Mount Washington has been a dream come true, and it has provided me with a wealth of knowledge, memories and friendships that will last a lifetime.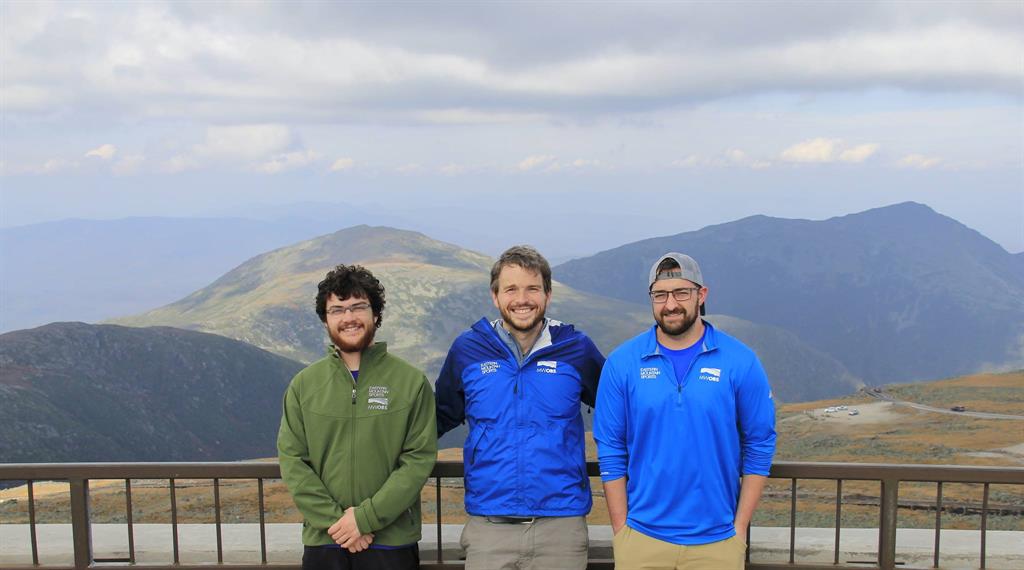 My first memories as an intern in the summer of 2014 were taking daily time lapses and watching my textbooks come to life. Every day, I went outside to take pictures and almost immediately ran out of space on my phone, which is a battle I have been struggling with ever since. I remember my first time experiencing hurricane force winds from the top of the tower, and I knew that I was hooked. This mountain provides some of the nastiest elements imaginable, but also a safe refuge immediately after being outside. It is the perfect balance that allows us to study and experience some of the worst weather that Mother Nature has to offer in a safe manner. After experiencing intense storms, it is immediately apparent why this mountain is so formidable and why there have been so many unfortunate deaths.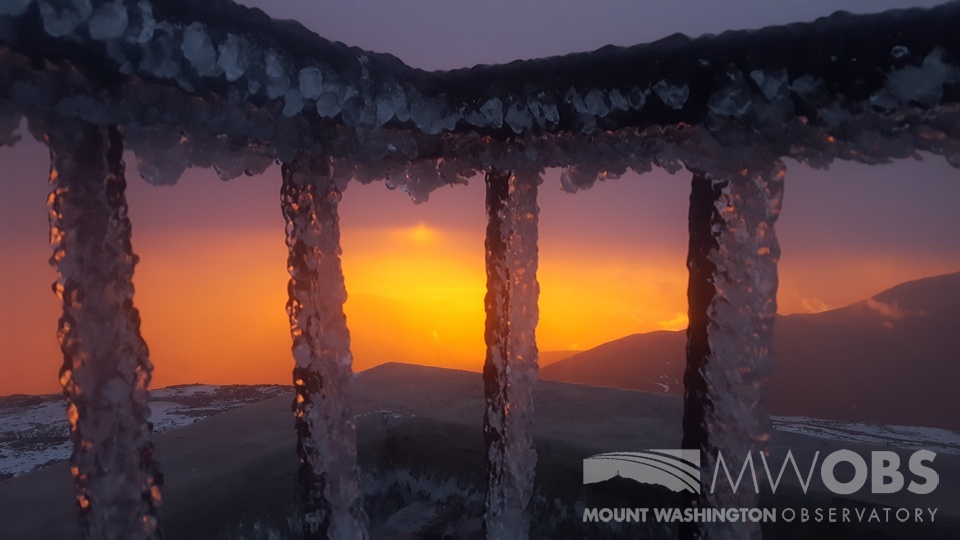 I stayed for the summer and fall internships in 2014, and was lucky enough to be hired as an observer towards the end of my second internship. To my dismay, I tore my ACL that winter, which abruptly ended my time on the mountain and I headed back to my hometown in Pennsylvania. It was an awful way to end things with the Observatory, as it occurred on a shift change and I unknowingly travelled down the mountain for what was likely going to be my last time. I underwent an ACL reconstructive surgery and could not return to the mountain. Fast forward about a year and a half and an opportunity to return presented itself to me, and I was welcomed back by the Observatory. I have thoroughly enjoyed my time here and am now able to leave on my terms (not my knee's) feeling blessed and satisfied with my experiences from atop the Rockpile.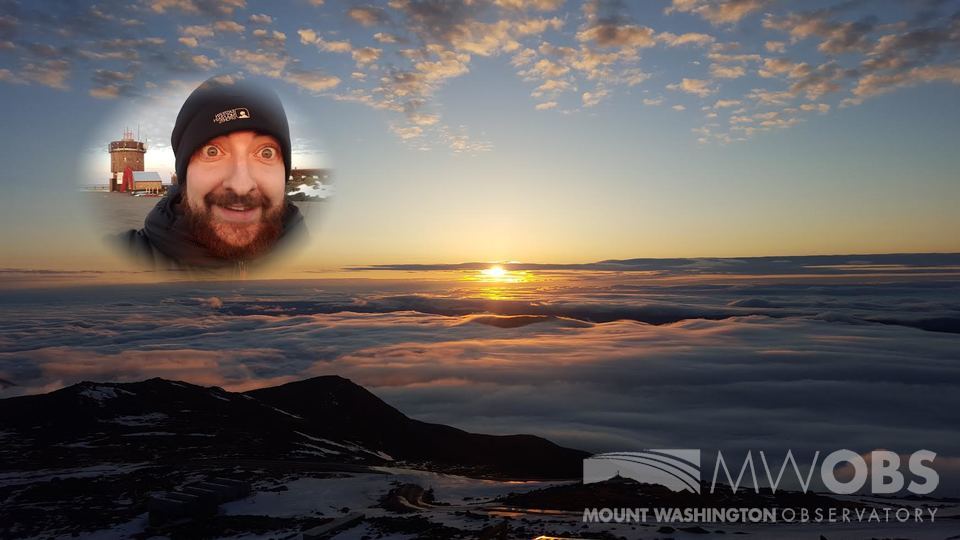 I have experienced countless sunrises and sunsets that appear unworldly at times with the multitude of colors that show up. I have experienced the clearest of days where Mount Marcy becomes visible which is 131 miles from the summit. I have also experienced the disorienting times where your hand seems to disappear from sight as you place it in front of your face. Finally, I have experienced the brutal cold and the extreme winds, which combined to drop wind chills as low as 97F below zero this past winter. My peak wind gust up here was 138 mph, and my peak gust while being on top of the tower deicing was 125 mph! There have been intense thunderstorms, perilous snow and ice storms, and even solar storms that allowed the northern lights to dance on the horizon. I feel like I have seen everything that this mountain has to offer, but the reality is that I truly have not. One of my favorite things about being up here is that every shift is different and there are always new conditions and phenomena popping up, which keeps the excitement and energy up constantly.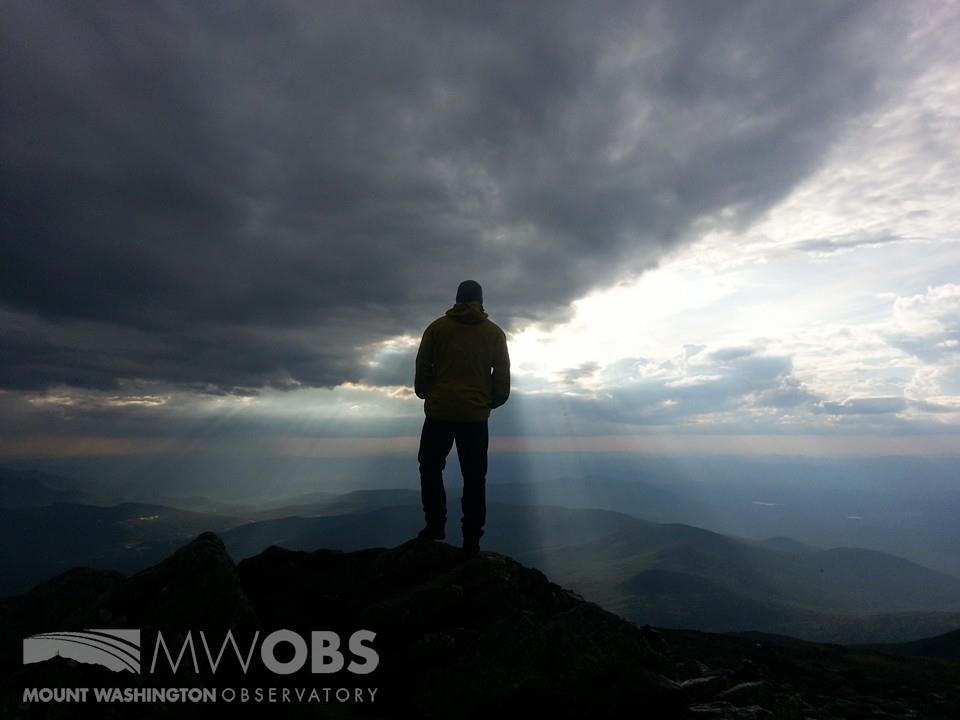 It has been an amazing and unforgettable adventure for me, working at the home of the world's worst weather and I will truly miss this place, and the people who I have been lucky enough to work with along the way.
I will leave you with some more of my favorite pictures from the past two years!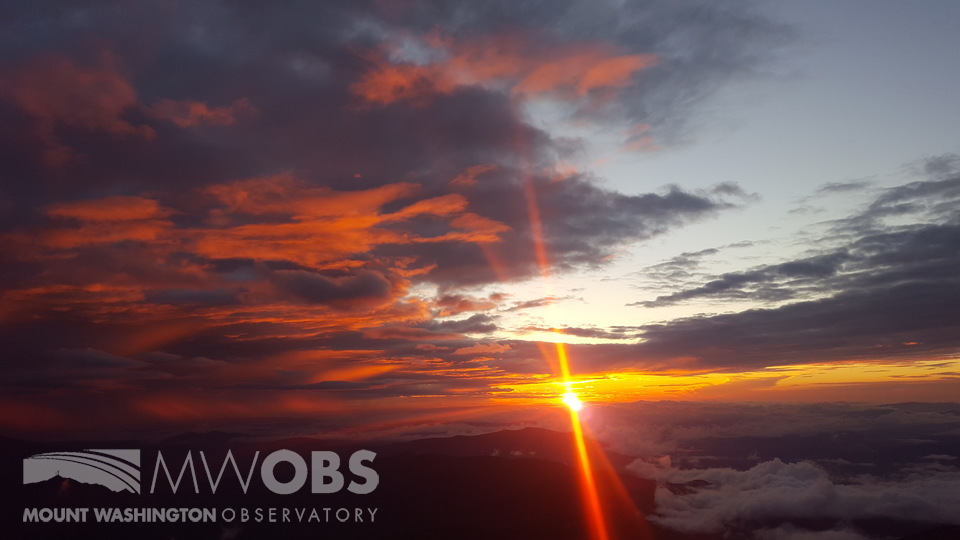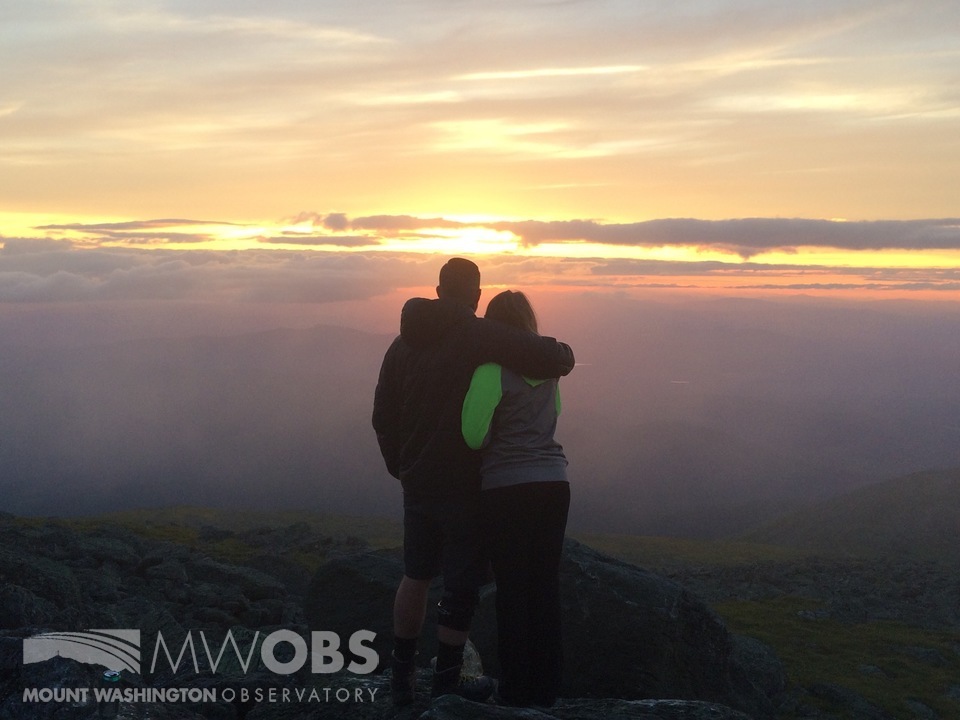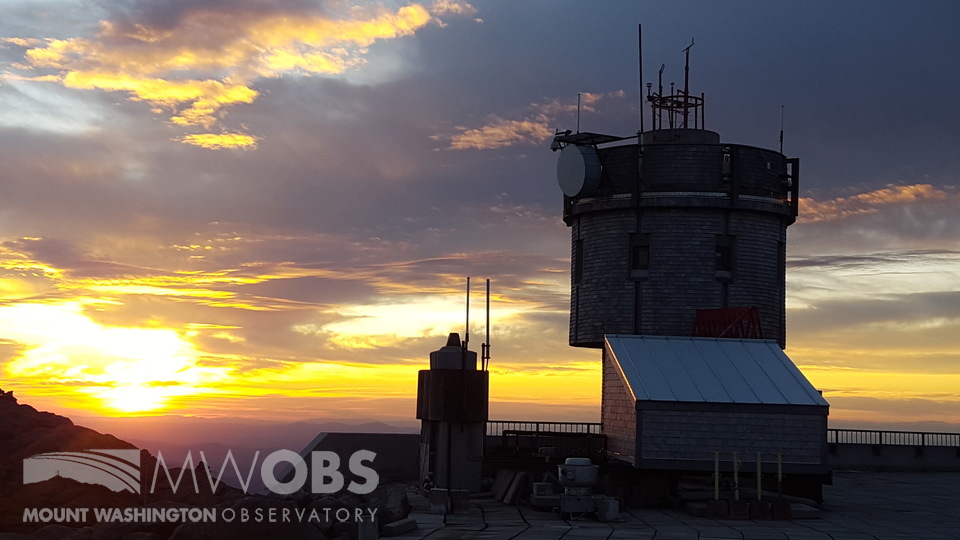 Caleb Meute, Weather Observer / Meteorologist
Ellen Estabrook
Adjusting to Life on the Summit By Charlie Peachey Working on the summit of Mount Washington is not your average job. There aren't too many other places where the employees work and live together for
Ellen Estabrook
A Surprise Aurora By Francis Tarasiewicz After 17 months of working at New England's highest peak, it finally happened. On the night of November 12th, 2023, I was lucky enough to view the famous and
Ellen Estabrook
A Glimpse at METAR Reports By Alexis George, Weather Observer & Meteorologist METAR observations are submitted every hour of every day at Mount Washington Observatory. METAR is a format for reporting weather information that gets