Winter is Coming
2016-09-24 13:29:57.000 – Mike Carmon, Senior Weather Observer & Education Specialist
We're currently in the midst of the first significant cold snap of the season.
Tonight, we're expecting temperatures to fall to around 20°F on Mount Washington, possibly even dipping into the upper teens. These will be the coldest temperatures experienced on the summit since May 17th—131 days ago—when we hit a daily minimum of 18°F. And yes, a chance of a light snow shower does exist, although it is a remote possibility.
The staff's guesses for our coldest temperature with this cold snap.
Our descent into the winter season usually does kick off in September, which on average harbors the first measurable snowfall of the season. Our average temperature for the month sinks to 41.6°F.
October is (arguably) considered the first month of winter on Mount Washington's summit, though, with an average monthly temperature that sinks below freezing to 30.2°F, and an average monthly snowfall total of 17.6."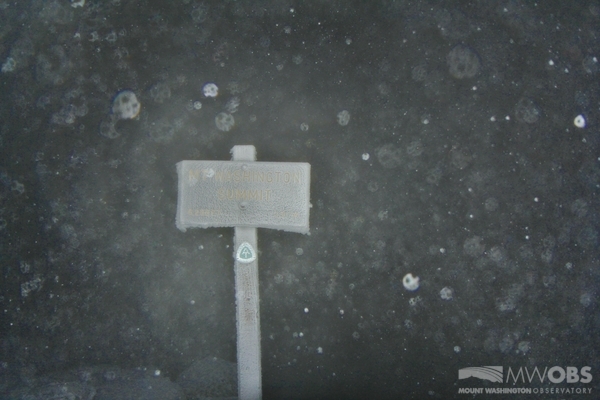 Snowfall on the night of October 10th, 2015.
October is typically the month in which the Sherman Adams State Park building closes up, the Auto Road usually closes to the summit, and we pack up shop down in our summit museum and gift shop. Additionally, preparations for the Snow Cat are in full swing, and wrap up sometime in late October as we prepare for the decidedly more eventful winter work commute.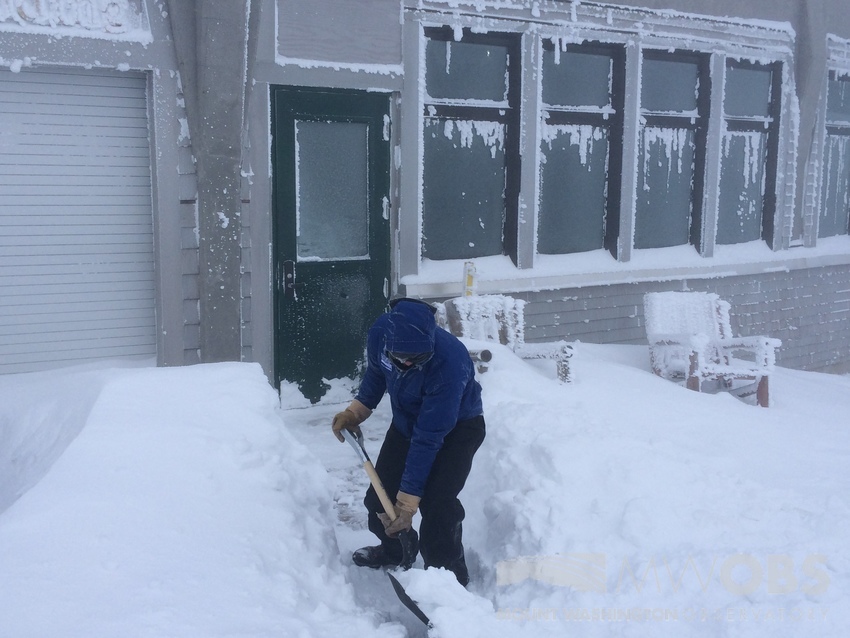 First shovel-able snow of the season last year on October 18th, 2015.
Chains become a staple in our vehicles during the month of October as well, as we prepare for the up and down on those days with icy road conditions. Our bulletproof storm windows are installed in October in preparation for a winter of ice chunks careening across the summit at high speeds, the heat is inevitably flipped on, and the crew dusts off their heavier layers and traction devices after a summer's worth of dormancy.
With today being September 24th, it's safe to say the infamous phrase…winter is coming.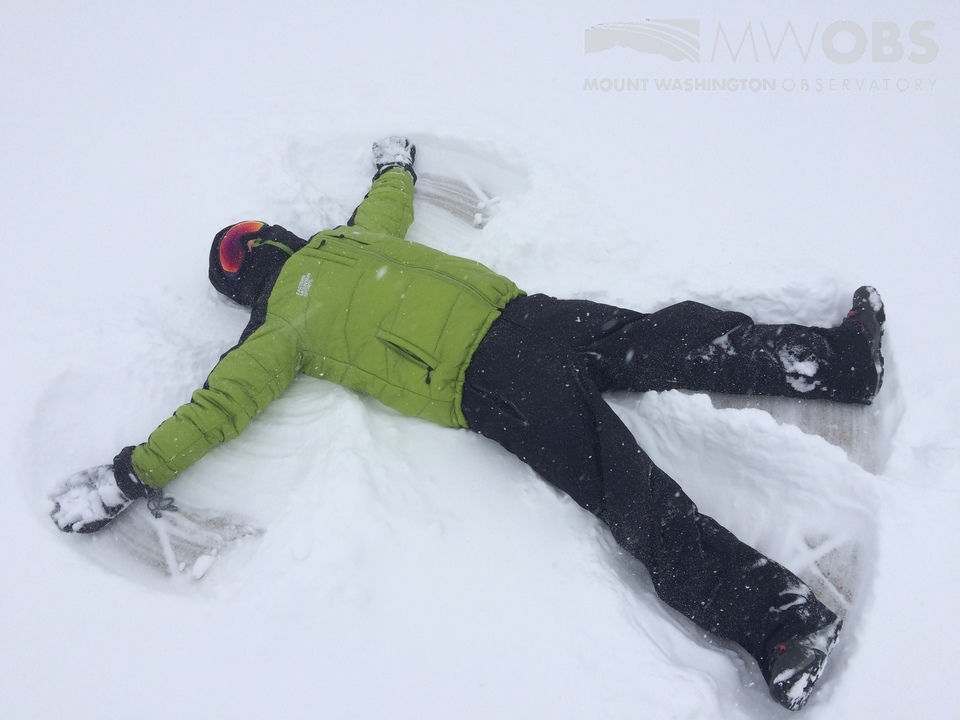 Mike Carmon, Senior Weather Observer & Education Specialist
Ellen Estabrook
Adjusting to Life on the Summit By Charlie Peachey Working on the summit of Mount Washington is not your average job. There aren't too many other places where the employees work and live together for
Ellen Estabrook
A Surprise Aurora By Francis Tarasiewicz After 17 months of working at New England's highest peak, it finally happened. On the night of November 12th, 2023, I was lucky enough to view the famous and
Ellen Estabrook
A Glimpse at METAR Reports By Alexis George, Weather Observer & Meteorologist METAR observations are submitted every hour of every day at Mount Washington Observatory. METAR is a format for reporting weather information that gets